Selecting the Christening Cross
Written by Greek Boston in Greek Christening Traditions Comments Off on Selecting the Christening Cross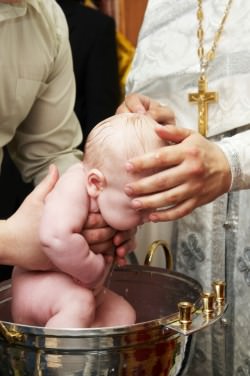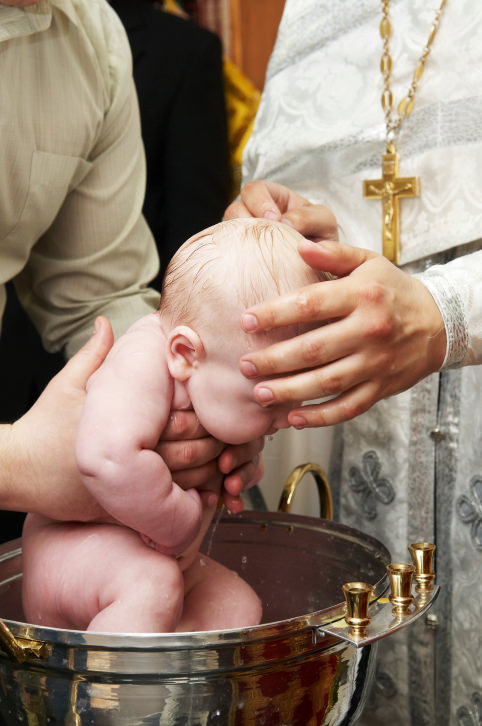 When preparing the items for your child's baptism, one of the things that are needed, is a gold cross and accompanying chain for the baby. Traditionally, the godparents buy this item for their godchild. This is something that the newborn will have all his life so it needs to be special in some way.
Want to make sure you buy the right cross for the occasion? No matter what you do, it is important not to completely stress over this purchase. Here are some tips that will help you select the best one and eliminate hassle.
Traditional Orthodox Christian Cross
Though it is perfectly okay to buy a simple cross, it is more meaningful if it is a traditional Greek Orthodox cross. This is a beautiful variation of the traditional Christian cross and is characterized by its shape and embellishments. It's not a requirement to get this type of cross but it is a nice tribute to the Orthodox faith.
Type of Metal for the Cross
So, does it matter if the cross is gold, silver, or platinum? There is nothing in the church rules that says it has to be gold. Baptismal crosses can be silver or even platinum, as well. So, the best thing to do is select something that will be cherished throughout the child's life. You want something that is beautiful and memorable and appropriate for the occasion.
Get the Cross Engraved
Once you select the cross you may want to consider getting it engraved with something meaningful. For example, you can have a Bible quote engraved, the name and birthdate of the newborn, the date of the Christening, and anything else that you want. Having the cross engraved makes it even more special. If you aren't sure what to put for an engraving, you can ask the parents.
Set a Budget for a Good Cross
You can find crosses in nearly every price range. Also, it is possible to find discounts on products that have a higher value. So, set a budget before you go shopping for the cross because it is all too easy to spend too much money. If you know you can only spend a certain amount but like a cross that is over the budget, you will know to either select something less expensive or wait and see if you can find any deals.
Comparison Shop Before Purchasing
Crosses vary in price for several reasons including the store where you buy it, how elaborate it is, and whether or not it is real gold, silver, or platinum. This is why it is so important to comparison shop before making a purchase. Two stores may have the same cross for two very different prices. So, even if you aren't on a tight budget it is still a good strategy for saving money.
Now that the godparents are selected and the baptism is all planned, you can focus your energy on shopping for a cross. This is typically purchased by the godparents and will stay with your child for the rest of his life.
Categorized in: Greek Christening Traditions
This post was written by Greek Boston