Hiring a Christening Videographer & Photographer
Written by Greek Boston in Greek Christening Traditions Comments Off on Hiring a Christening Videographer & Photographer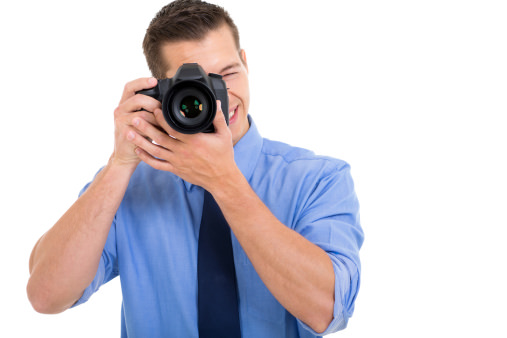 In the life of a Greek Orthodox Christian, the Christening is a very important milestone. It not only brings family and friends together in celebration, but it also marks the official beginning of the infant's lifelong spiritual journey. The problem is, most people don't remember their Christening because they were too young.
The solution is to find ways to preserve the event, so that your newly christened infant can enjoy the ceremony as he gets older. The problem is, not every photographer or videographer is created equal. Here are some tips that will help you find the best professionals for your event.
Greek Orthodox Christening Experience
Does the videographer or photographer have experience with Greek Orthodox Christenings? The ceremony is fairly unique and it takes knowledge of all the crucial parts to understand the important moments that require a photo or a close-up. Not only that, but without prior knowledge they may get in the way of the priest during crucial moments of the Christening.
If you want to take a chance on someone who has never worked a Greek Christening before, they should at least be briefed in detail about what is expected of them. For example, they may not realize that after the infant is submerged in the water and dressed in new garments that this part actually has significance and should be photographed.
Set a Budget
Before you research videographers and photographers you may want to hire, it is very important to set a budget. There are talented professionals available in nearly every budget so it's best not to tempt yourself with anyone out of your price range. This will also help you decide if you can even afford to have both a photographer and videographer.
Getting a Package Deal
Another major decision you need to make is whether or not you would like to hire the videographer and photographer as a package deal. Some larger companies have teams that tend to work together and this can save you a lot of money. However, you may compromise a bit of quality if you go this route. Some parents like to choose them individually as a way to control the quality. However, pricing them both in packages is a great way to save money.
Decide What You Really Want
Before you make any final decisions, it is a good idea to determine if you even need both a photographer and videographer. Most people who hire both are very pleased because they not only have beautiful photographs to capture the moment but they also have a video to watch again and again. Note that the video is especially nice because you can show it to your child as he gets older.
Hiring both a videographer and photographer for your child's Greek Christening offers a great way to preserve the occasion for the future. Since the child likely won't remember the Christening, this is also a great way to share the moment with him as he gets older.
Categorized in: Greek Christening Traditions
This post was written by Greek Boston