Enjoy Grilled Corn on the Cob While in Greece
Written by Greek Boston in Greek Cooking Comments Off on Enjoy Grilled Corn on the Cob While in Greece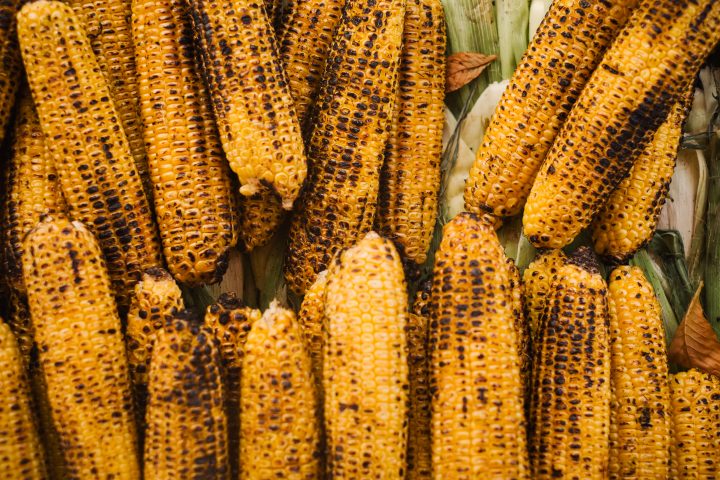 Enjoying street food will be a big part of your experience while visiting Greece. There is a wealth of delicious food that you an eat while in the country, such as gyros, loukoumades, koulouria, souvlaki, and other popular Greek foods are amongst those dishes that you can eat. One of the most unexpected and the most popular is grilled corn on the cob that street vendors all over Greece sell. While corn isn't a native crop of Greece, the smell of grilling corn seems to define people's summers.
All About Corn on the Cob Street Food
This staple of Greek street cuisine is an icon of the summer season and is nothing more than corn that has not been shucked and given a good blast of heat to get a minor char and then sprinkled with sea salt. However, for many, this very simple food is considered a treat and a delicacy and defines the summers in Greece.
The taste of properly grilled corn on the cob is a blend of smoke, salt, melted butter and the innate flavor you would expect from whole kernels of corn. The grill gives the corn a nice char, and the simplicity of the salt and butter make it extra delicious.
In terms of enjoying it in Greece, corn is a crop of the New World. This status means that corn's culinary applications would not be appreciated by the Greeks until after Columbus' discovery of the Americas in 1492. Only after then could the Greeks acquire corn.
Making Grilled Corn on the Cob at Home
Do you want to enjoy the flavor of this corn once you leave Greece? It's pretty simple to do, as long as you have a grill, but don't be surprised if it doesn't taste quite the same. Here's a look at how you can make your own grilled corn on the cob, just like it is served in Greece, no matter where you rein the world.
Peel off the green leaves.
Rub the crop with olive oil or butter.
Light up a charcoal grill, making sure that your coals are blazing hot before cooking. Charcoal is crucial to giving your corn a good smokiness.
Give the corn cobs anywhere from 10 to 15 minutes of cooking time while keeping the heat on high.
Serve with butter and sea salt.
If 10-15 minutes seems like too much time to sit around waiting, some speed-minded cooks have come up with a shortcut. If you want to produce a finished product in the quickest time possible, the trick is to boil the corn cobs for a full 60 seconds prior to placing them on the grill.
While people tend to think of various forms of meat when it comes to street food, especially Greek street food, it turns out that there are options for people looking for something light, healthy or agreeable with a vegetarian or vegan palate. The best thing about grilled corn on the cob is that it is so easy to make you can prep a few batches in your own home.
Categorized in: Greek Cooking
This post was written by Greek Boston
Share this Greek Cooking Article: