Top Greek Coffee Brands to Drink
Written by Greek Boston in Authentic Greek Food Recipes, Greek Coffee Recipes, Greek Cooking Comments Off on Top Greek Coffee Brands to Drink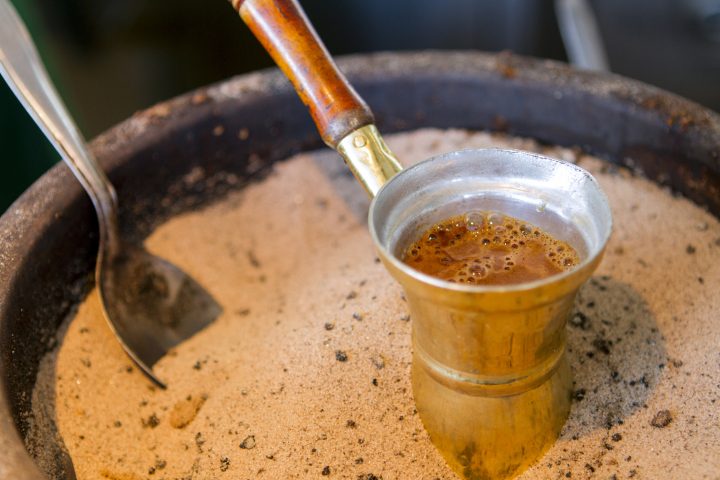 Coffee is an integral part of the Greek culture. Many Greeks drink caffeinated beverages, such as hot Greek coffee and Greek frappes (usually served cold), on a daily basis. Both of these popular coffee drinks require special kinds of coffees. Most of these brands create coffees that are perfect for the Elliniko Cafe, or Greek coffee, that is made in a small pot called a Briki. The exception to this is Nescafe, which makes an iconic insane coffee that is integral in making a Greek Frappe. Visit this page to learn how to make these coffee drinks.
Are you wondering which coffees to buy once you learn how to make these Greek coffee drinks? Here's more information about which brands you can use to make your Greek coffee:
Bravo
The Bravo Coffee brand originally started in 1923 in the heart of Athens. It started as a small company but the brand quickly became recognized as one of the players in the Greek coffee market. They are now owned by a Dutch company called DE Master Blenders 1753, which has several coffee brands under their umbrella. This move has enabled them to sell coffee to the world market. Today, Bravo coffee can be found not just in Greece, but it is sold in other countries throughout the world, such as the United States.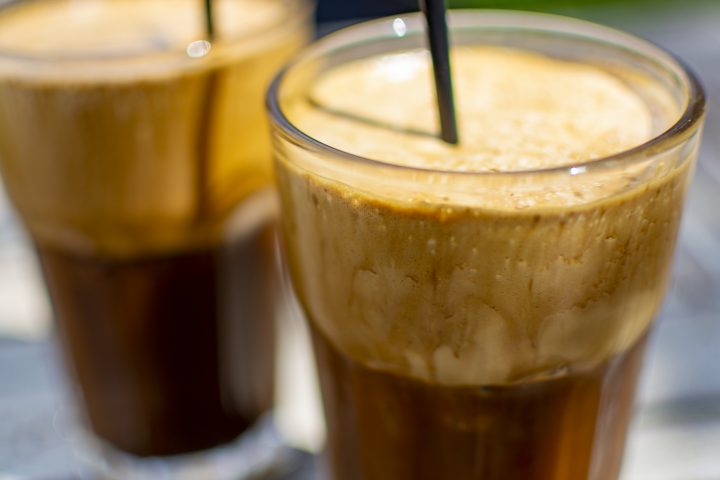 Loumidis got its start in the 1920s and at the time, and at the time, they were primarily a coffee-based retail store. The project began with the three Loumidis brothers, named Anotonis, Nikos, and Jason. In 1932, the brothers opened a coffee house in the center of Athens and around the same time, they opened another one in Thessaloniki. Six years later in 1938, they opened the coffee house in Stadiou Street, which is the one that ultimately made them famous. In 1987, the brothers sold their brand to Nestle. Today, Loumidis Greek Coffee can be purchased throughout the world.
Nektar is another Greek coffee brand that is widely available. They not only sell traditional Greek coffee, but they also have other types of coffees in their product line. For example, they have Greek coffees that are scented with Bergamot, an essential oil taken from the Bergamot citrus tree. They also have a line of espresso coffees, organic coffees, hazelnut coffee for a regular coffee machine, and an instant coffee that is used to make Greek frappes. This brand is still owned by the original family that founded it in the 1950s.

Of course, you can use any instant coffee you have on hand in order to make a Greek frappe, but it just won't taste quite the same. Nescafe is the most popular brand to make this frozen treat. There is something about the flavor and the way it foams when you blend it that makes this perfect. Can you make a frappe without it? Sure, it can be done. However, there might be something "missing" because of it. Note that Nescafe is a brand that is owned by the large company, Nestle.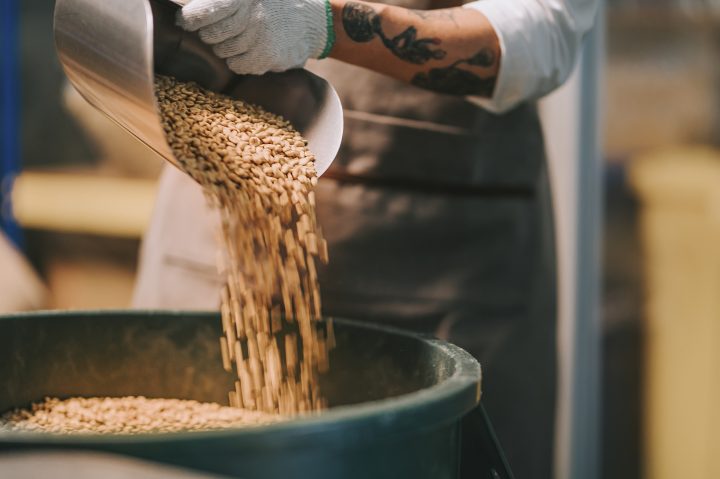 The Venizelos coffee brand was actually founded in the United States by the business man, George K. Callas. When he moved to the USA early in the 20th Century, he quickly realized that Greek immigrants needed an easy and affordable way to obtain the products that they know and love. Greek coffee, ground in the special way to make the most delicious hot Greek coffee, was one of those essentials. They remain dedicated to grinding the perfect blend to this day, since they know how important it is to the Greek diaspora.
As you can see, there are plenty of options when it comes to Greek coffee. Of course, it is also possible to get your own coffee ground special for your Greek coffees. Many specialty shops throughout the world offer this service with whichever types of coffee that they have available.
PLEASE NOTE: Greek recipes can be slightly different based on a variety of reasons, such as the region of Greece that the recipe is being made in. If you have seen this Greek recipe made another way, please send us an email to greekboston@worldwidegreeks.com and we will evaluate your suggestion. Thanks!
Categorized in: Authentic Greek Food Recipes, Greek Coffee Recipes, Greek Cooking
This post was written by Greek Boston