Greek Easter Meal and Traditions Planning Guide
Written by Greek Boston in Greek Easter Traditions Comments Off on Greek Easter Meal and Traditions Planning Guide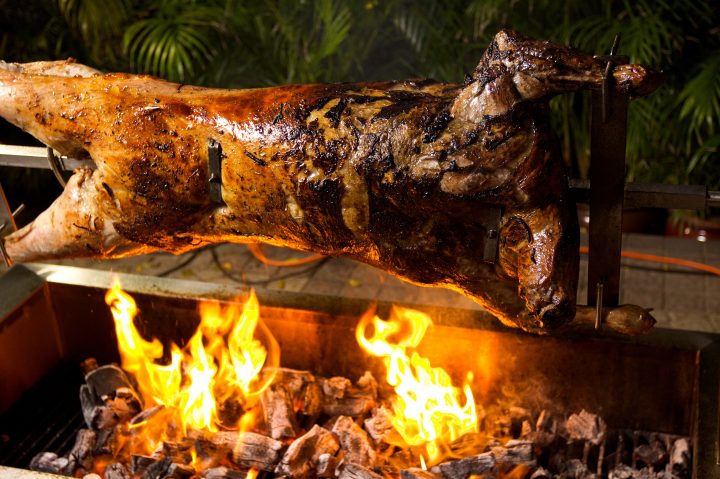 Although Greek Easter is a religious, Orthodox Christian holiday, there are also many cultural traditions that have arisen out of it. In fact, for most Greeks, this is the busiest time of year, particularly starting the weekend before Easter. The typical Greek juggles the traditional church services,  which take place every day, sometimes twice a day, during Holy Week, with making preparations for having people over during Easter Sunday. There's a lot to do! Here is some advice that can help:
What kind of lamb will you cook? You need to think about this from a few weeks in advance, especially if you want to spit roast a whole lamb. It could take some time to reserve a whole lamb, and most places need at least a few weeks notice. If you live in an area with a large Greek population, you will also need to think well in advance. Even if you are just cooking a leg of lamb or lamb chops, you will want to make sure you get your meat before the stores run out. You will also want to figure out how you will cook the meat so that you can plan the timing of the rest of your menu.
Did you know that most Greeks wait until Holy Thursday to dye their eggs? The reason for this is more culture than religious, however the timing does coincide with church schedules. Holy Friday (Good Friday) is one of those days where there is more than one church service, and some people go to both services. it is also a somber day, and most Greeks don't choose to make any Easter preparations on this day. The eggs will be used starting early on Sunday morning, usually after the evening Holy Saturday service.
Holy Thursday is also the traditional day for baking Tsoureki, the traditional Greek Easter bread. If you are buying your tsoureki instead, Thursday is usually the day the bakeries schedule their pickups for the bread. The reason for this is similar to why we dye eggs on Thursdays. The rest of the week is busy with church, and you will want to have most of your major cooking projects completed before the weekend.
After that, you will need to reserve some time to actually prepare the Easter feast. Think about all the dishes you will want to serve on Easter, as well as those that will be served early Sunday morning after the church service. Possible dishes include Magaritsa, the traditional Easter soup, Koulourakia, the traditional Greek Easter cookie, and kokaretsi, the traditional dish made from the inner parts of the lamb. You will also need to make sure that if you are spit roasting the lamb and/or making kokaretsi, you allow for plenty of time for the lamb to cook. From there, just think about what you need to do to get all the dishes prepared on time for the company.
As you can see, there is a lot that goes into preparing for Easter. It's worth the advanced planning, though, so that you can have an easy week where you are actually able to enjoy the holiday.
Categorized in: Greek Easter Traditions
This post was written by Greek Boston