Best Greek Lamb Recipes to Enjoy
Written by Greek Boston in Greek Cooking Comments Off on Best Greek Lamb Recipes to Enjoy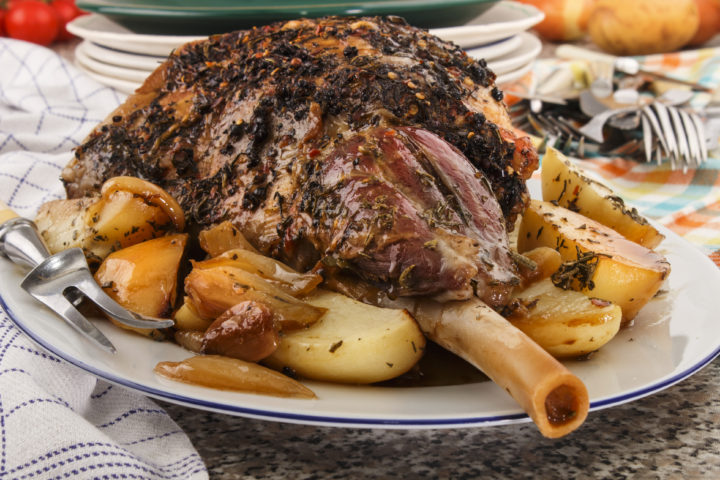 Lamb is one of the most important and essential ingredients in Greek cuisine. Its reputation has even made its why into pop culture. In My Big Fat Greek Wedding, Aunt Voula couldn't believe that Ian was a vegetarian. She famously said, "What do you mean, he don't eat no meat?" After considering the dilemma she decided, "Oh, that's okay. I make lamb."
It's a famous scene, and it goes to show you how important lamb is to the Greek culture! To celebrate this delicious food, we've collected some of the best lamb recipes we could find.
Here's more information about the best Greek lamb dishes in Greek cooking:
Roasted leg of lamb is a staple at most Greek households and is present at special occasions and every day suppers alike. The nice thing about this dish is that it can feed a good sized crowd or yield plenty of leftovers. This dish is especially great served with roasted potatoes and traditional Greek salad!
This dish is most commonly served at Easter, but it can be made any time of the year! There's nothing like a whole lamb, perfectly roasted on a spit, to celebrate life's great moments. It is not only served at Easter, but also weddings, Christenings, and other festive occasions. Of course, there are no rules that say you have to wait until one of these occasions comes up to enjoy this. You can make this all year long!
Lamb chops are a simple dish, and they are also easy to make. To make this dish, you'll want to allow plenty of tie to marinate the lamb chops in the ladolemono. Overnight is best, but you need at least a few hours. This is the perfect barbecue food and it also makes for an easy addition to a weeknight supper.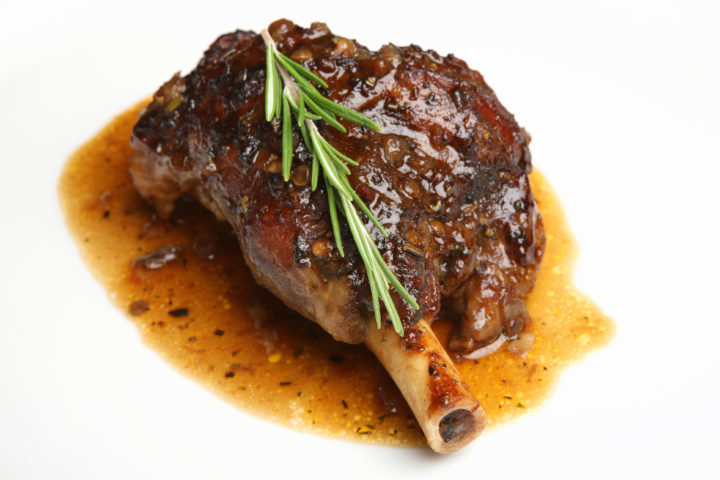 The magic of these lamb shanks is that they fall completely off the bone. Because the lamb is simmered for an hour or so, it tenderizes the meat. The juices also taste great on their own right, and you really need some rice pilaf or roasted potatoes to sop up all the flavors. This is also great with thick slices of Greek bread!
Keftedes, or Greek meatballs, can be made with pretty much any type of ground meat that you have available. In order to make it as traditional as possible, it really is best to use ground lamb in this dish! This savory blend of meat and herbs and spices makes a great appetizer or can be served as part of the main course. You can choose any fresh herbs that you want. but spearmint and parsley are especially possible.
This dish uses ground lamb and a savory mixture of ingredients, such as chopped onions and fresh herbs. In fact, the mixture is very similar to the lamb meatballs listed above. However, unlike the meatballs, the ground beef is formed into a much longer shape and has a skewer pierced through the middle. This makes it much easier to bake or grill it!
Souvlaki is an incredibly popular dish that is served throughout Greece, often as a street food. It can be made from pretty much any meat, but lamb is extremely traditional, and some would argue that it is the tastiest. This recipe features tasty slabs of boneless lamb that has been marinated in a traditional oil and lemon dressing. There's plenty of oregano and garlic in this recipe, too, which seem to make the lamb taste even better!
Typically, gyros that you get as a street food are made with meat that has been rotating on a spit and then sliced fresh for each sandwich. This gyro recipe calls for lamb gyro meat, but if you can't find any in the store you can use sliced lamb from any of these recipes, even the lamb meatballs!
There's no shortage of great lamb dishes in Greek cuisine! Follow these recipes and you can make them at home!
Categorized in: Greek Cooking
This post was written by Greek Boston
Share this Greek Cooking Article: