Recipe for Saltsa Bechamel – Greek Style Béchamel (White Sauce)
Written by Greek Boston in Authentic Greek Food Recipes, Recipes for Greek Sauces and Dips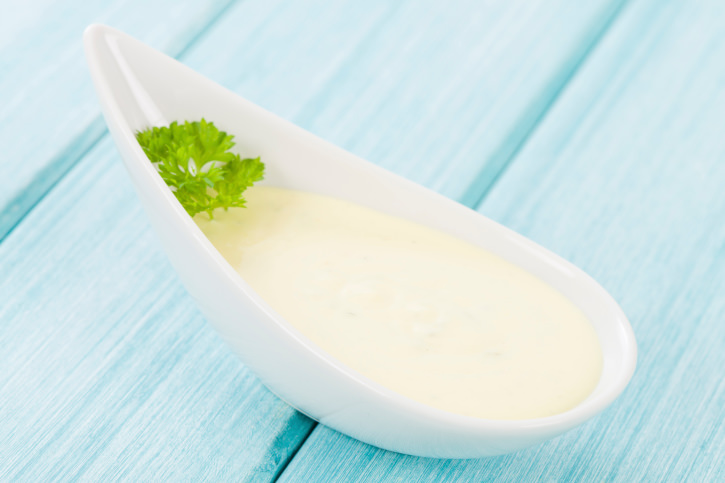 In Grecian cuisine, béchamel sauce is used most frequently in moussaka and pastitsio.
Ingredients:
4 tablespoons butter
6 tablespoons flour
1 teaspoon salt
1/4 teaspoon pepper
(Optional) Dash of nutmeg
2 cups milk
Directions to Prepare Bechemel Sauce:
Melt butter over a low heat. When the butter is melted add flour, salt, pepper and nutmeg. Stir until a consistent paste is formed Remove from heat.
Gradually whisk in the milk and return to heat. Cook, stirring constantly, until thick and smooth.
When sauce is thick, remove from heat and gradually add 2 eggs, slightly beaten, stirring constantly.
Makes 2 cups.
PLEASE NOTE: Greek recipes can be slightly different based on a variety of reasons, such as the region of Greece that the recipe is being made in. If you have seen this Greek recipe made another way, please send us an email to greekboston@worldwidegreeks.com and we will evaluate your suggestion. Thanks!
Categorized in: Authentic Greek Food Recipes, Recipes for Greek Sauces and Dips
This post was written by Greek Boston