Meeting the Greek Family for the First Time
Written by Greek Boston in Greek Singles Comments Off on Meeting the Greek Family for the First Time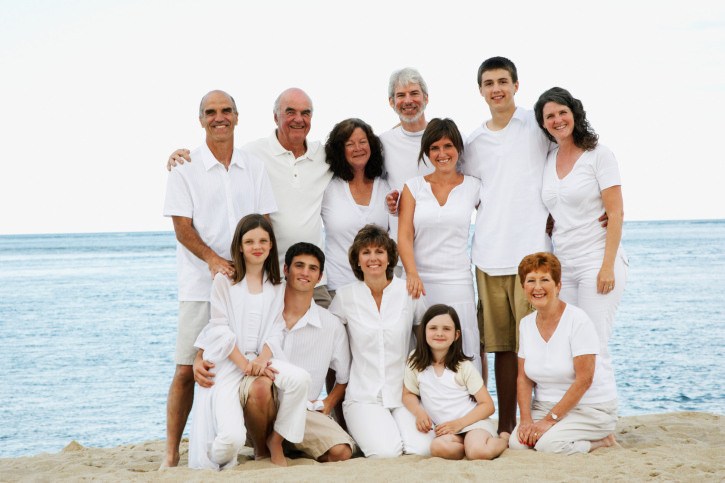 You're dating a Greek and it's going well. So well, in fact, that he wants you to meet his family. Since you're not Greek you're a little nervous about what to expect when meeting the family for the first time. If you've seen My Big Fat Greek Wedding you may worry that it will be as overwhelming as is depicted in the film.
Whether or not your first meeting will look just like it did in the movie is hard to say. One thing is certain, however, there are some cultural differences of which you should be aware. Knowing what they are and what to do about them will help make your first introduction a success.
Expect to Be Questioned
Greeks are, for the most part, very open and honest and they will no doubt expect you to be this way as well. So, it is likely that they will ask you a lot of questions, some of which may seem very personal.
They aren't doing this to be mean or aggressive – they're like this with each other as well. The belief is that when you answer, it will open up an honest dialog between you and they'll feel as if you like them if you answer them honestly.
What do you do if you aren't comfortable answering their questions? It is best to address this beforehand with your partner. Express your concern at sharing too much personal information at once and ask his advice on what to do. He knows his family best and will steer you in the right direction.
Bring a Small Gift
It doesn't matter if they've asked you to dinner or not, you should bring a gift for them upon your first meeting. Choose something simple like a bottle of wine or a box of chocolates will be more than adequate.
Why should you do this? Because, it is common in the Greek culture to bring a gift to a person's home even if you are only visiting and not sharing a meal. They'll appreciate your gesture and will feel as if you have great manners. Both of these are highly valued amongst Greeks.
Use Common Sense
In a lot of ways, meeting a Greek family for the first time is no different from meeting anyone's family for the first time. You'll want to be polite and respectful. Engage them in conversation. Wear something that is on the conservative side of your personal style.
Understand that they see you as a serious candidate in marriage and will be sizing you up accordingly. Your goal is to let them know that you are not only serious about their son, but that you respect their cultural heritage and family dynamics.
Most of all use your common sense. There are certain universal rules of politeness and decency that you can apply here. Even if aspects of their culture make you feel a little uncomfortable, if you treat them well they'll no doubt approve of you. Most of all don't worry and be yourself. If he loves you, chances are they will too.
Categorized in: Greek Singles
This post was written by Greek Boston