Saying Where You're From in Greek
Written by Greek Boston in Learn How to Speak Basic Greek Comments Off on Saying Where You're From in Greek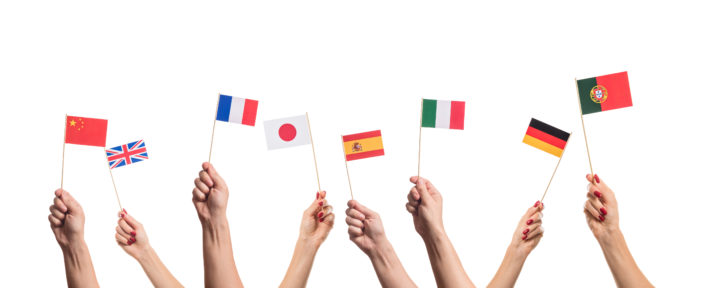 The Greek people are naturally curious, so when they meet someone they don't know, they will naturally ask some questions to get to know you. They may wonder where you are from and they could also ask you a few other questions. The following is a sample dialog that you may encounter while in Greece that centers around asking you where you are from.
Greek Dialog – Asking Someone Where They Are From
The conversation will usually begin with a greeting. This could be a simple "hello" or another phrase, such as "good morning". Form there, the individual may ask a few questions or make pleasant conversation. Here's an example of how the conversation will look:
You: Hello, Good morning! Γεια σας, Καλημέρα! Ya sas, kali mera!
Stranger: Hello. How are you? Γεια σας. Πώς είσαι; Ya sas. Pos eisai;
You: Good, thank you. Καλά ευχαριστώ. Kala efharisto.
Stranger: You're not from Greece. Where are you from? Δεν είστε από την Ελλάδα. Από που είσαι? Then eestai apo tin ellatha. Apo pou eesai?
You: No, I am not. I am from the United States. Δεν είμαι. Είμαι από τις Ηνωμένες Πολιτείες. Then eemai. Emmai apo tis Hnomenes Politeies.
Stranger: Very nice! How long are you in Greece? Πολύ ωραία. Πόσο καιρό είσαι στην Ελλάδα; Poli orea. Poso kero eesai stin ellatha?
You: I am here for one week. Είμαι εδώ για μια εβδομάδα. Eemai echo ta mia evthomatha.
Keep in mind that while you are in Greece, dialogs such as these won't necessarily be word for word as written above. However, it is a good idea to be familiar with these words and phrases so that you can use them when the time comes.
---
The Learn Greek section on GreekBoston.com was written by Greeks to help people understand the conversational basics of the Greek language. This article is not a substitute for a professional Greek learning program, but a helpful resource for people wanting to learn simple communication in Greek.
Categorized in: Learn How to Speak Basic Greek
This post was written by Greek Boston