Best Beaches to Visit in the Peloponnese
Written by Greek Boston in About Peloponnese, Greece, Greek Travel Guide Comments Off on Best Beaches to Visit in the Peloponnese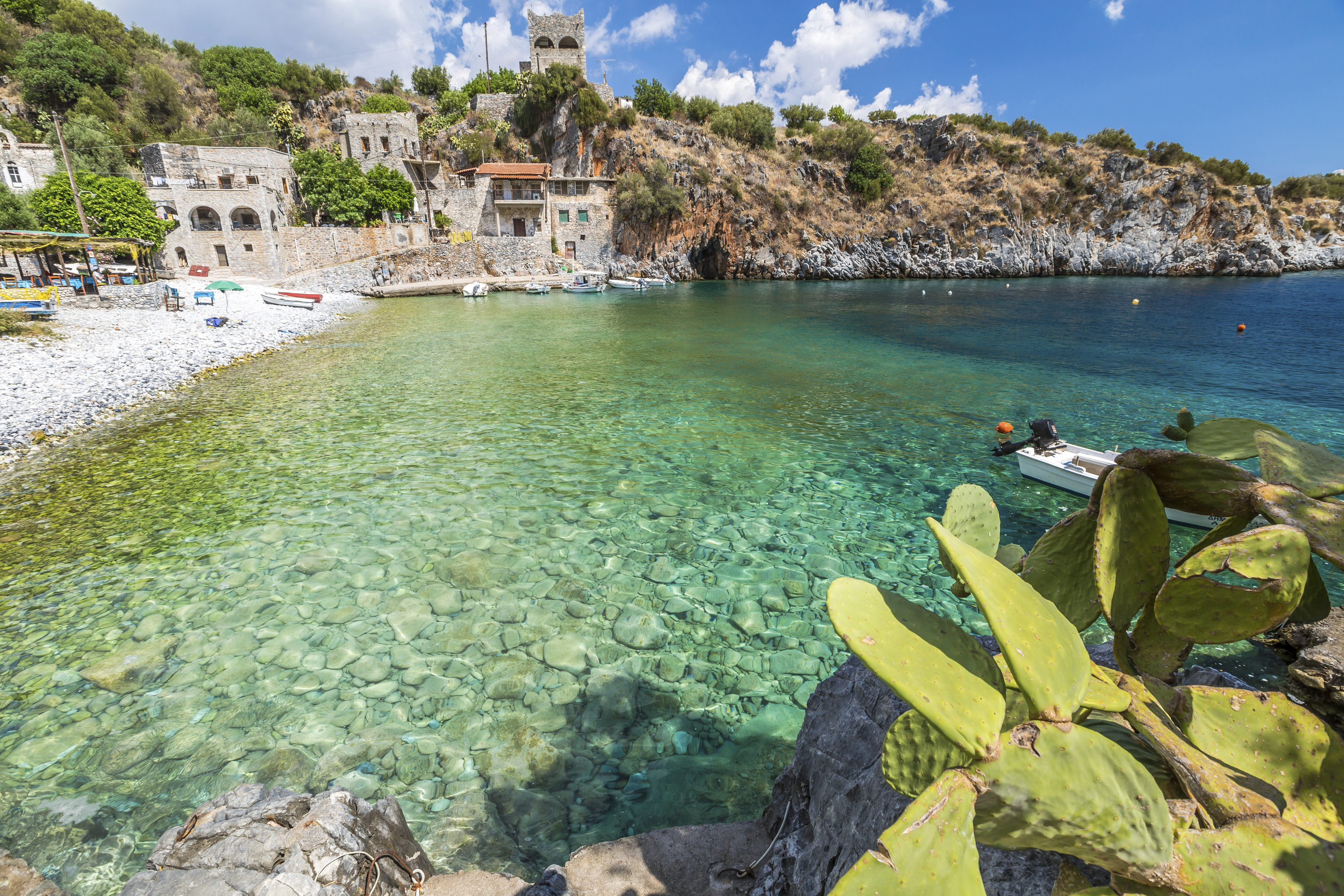 While visiting the Peloponnese, it is easy to see why many of the most famous of Ancient Greek legends originated here.  After all, the very terrain always has an air or mystery. It was home of the legendary city-state of Sparta, it is also the place in mythology where Hercules fought the Nemean Lion and where Helen of Troy and Paris eloped.
Today, even though those stories and legends are far in the past, guests are still captured by the magic that the beautiful scenery has created. Nowhere is this more obvious than on its beaches. Here's a list of some of the best beaches the Peloponnese has to offer:
Simos Beach
A clear favorite amongst locals and visitors alike, many describe Simos Beach, which is located in Elafonissos, is the most beautiful beach they've ever been to. There are a few things that seem to captivate people the most here. First of all, the beach is made up of a fine, soft sand and not the pebbles that are so common amongst beaches throughout Greece. The water is also a gorgeous, crystalline blue. There are actually two beaches located within Simos, Mikros Simos and Megalos Simos, so you can take your pick as to which you want to spend most of your time. There are sun beds and umbrellas here to rent and it is also a great beach for outdoor sports, such as windsurfing and snorkeling.
Mavrovouni Beach
Located in Gythio, which is near Mavrovoini Village, Mavrovouni Beach is best known not only for its amazing scenery, but also the wildlife that can be seen here. It is also one of the larger beaches that is located in the area surrounding Gythio, which is in the Laconia region of the Peloponnese. While here, it is possible to see creatures such as butterflies, various sea life, and birds. The beach itself is made up of sand, but there are some pebbles in the sea itself. Although there are plenty of people who flock here during the peak summer season, it never feels crowded because there is plenty of space for everyone. It is also possible to rent sun beds and umbrellas here, if desired.
Tolo Beach
Tolo Beach is another great beach on the Peloponnese. This beach is also covered in sand, and the waters here are also crystal blue and warm. One thing that does set this beach apart is that there are several restaurants located here that have tables and chairs set up right near the water. So, if you don't necessarily want to spend your day on a towel or chair soaking up the sun, another option is to find one of the tables with a gorgeous view and enjoy the beach while having a few drinks and enjoying some delicious food.
Alypa Beach
Located in Mani, Alypa Beach is on the smaller side compared to some of the other beaches listed here. However, it is still a great beach to visit, especially if you're staying in Kokkala or in the surrounding area. Located right in the harbor, this beach features soft sand and crystal blue waters. It is an excellent place to spend the day!
These beaches, which are located on the Peloponnese, offer the perfect way to spend the day!
PLEASE NOTE: The Greek travel section at GreekBoston.com are not paid reviews. Our unbiased and informative travel articles are designed review the popular cities, islands and places in Greece. We are not always able to exactly match the photos to the destinations, but we do try to get close. However, we are not looking for photo submissions at this time. If you find something in a Greek travel article that is not accurate based on your personal experience, please send us an email to greekboston@worldwidegreeks.com and we will consider your suggestions. Thanks for reading the travel section at GreekBoston.com!
Categorized in: About Peloponnese, Greece, Greek Travel Guide
This post was written by Greek Boston
Share this Greek Travel Article: