Tour Benizelou Mansion in Athens
Written by GreekBoston.com in About Athens, Greece, Greek Travel Guide Comments Off on Tour Benizelou Mansion in Athens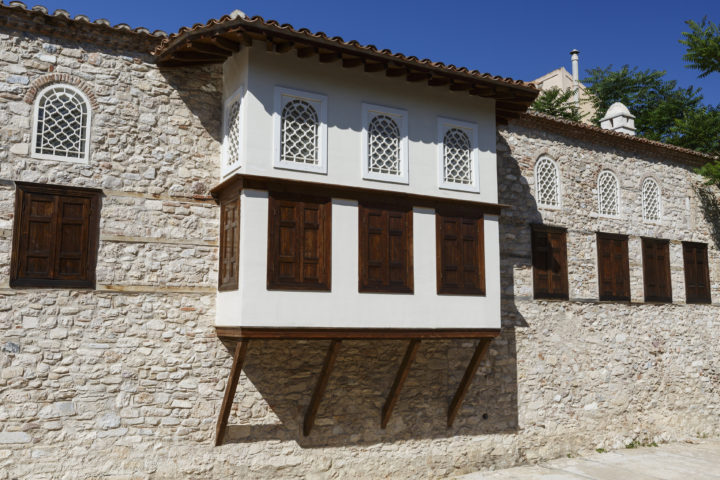 Athens is the capital and largest city of Greece. The history of Athens dates back to the first settlement during the Neolithic age. Throughout the centuries, Athens has created a fascinating and impressive history, which can still be seen today. Benizelou Mansion is an important site you should visit when in Athens, Greece.
About Benizelou Mansion in Athens
Benizelou Mansion is the oldest surviving house in Athens, which is thought to have been built during the first half of the 18th century. The mansion is located in Plaka, Athens' old town and historical center. It is one of few preserved urban nobel houses known as a "konaki" in southern Greece. Benizelou Mansion is also known as the House of St. Philothei. Benizelou Mansion has been turned into a museum that tells the story of the Benizelou family and St. Philothei, also known as Regoula Philothei. Tradition says that Saint Philothei was an ancestor the Benizelou family.
Benizelou Mansion was constructed over two earlier stone-built structures that were incorporated into the mansion. The ground floor of the mansion is stone-built and has three closed rooms as well as a portico. The three rooms of the ground floor preserve the construction history of the mansion. The arcade of the portico is supported by monolithic marble columns. The upper floor of Benizelou Mansion is the main living space. The upper floor consists of two main elements: the ontas, which is the room for daily activities, and the hayiati, an open area leading toward the rooms that has sitting areas.
Tour Benizelou Mansion
When you visit Benizelou Mansion, you will have the opportunity to learn about the habits and traditions of Athenian aristocracy that was in place before the revolution against the Ottoman Empire in 1821. You are able to walk through the mansion and explore the digital applications.
Benizelou Mansion is a great place for families with children to visit. In the orta of the mansion, you will have the chance to play and learn using the many educational games and activities. These activities are provided on digital interactive applications.
Benizelou Mansion Museum has a gift shop, a coffee shop, and an event area. You will also have access to free wi-fi. Spend time on the premises admiring the architecture as you walk around and through the beautiful example of an urban nobel mansion.
You can get to Athens via plane, ferry, bus, and train. Wherever you are coming from, you have a number of options for traveling to Athens. Once in Athens, you can get to the museum by bus, trolley, metro, or tram. Driving to the museum is not encouraged as there is no street parking allowed, but if you do drive, there are private pay parking lots in the area.
Visit Benizelou Mansion in Athens, Greece. As the oldest house in Athens, you will be able to get a feel for life experienced in an 18th century urban nobel house.
Source:
Benizelou Mansion
Categorized in: About Athens, Greece, Greek Travel Guide
This post was written by GreekBoston.com
Like this article? Please share below: