Spend Time at Bourtzi Fortress in Poros
Written by Greek Boston in About Poros, Greece, Greek Travel Guide Comments Off on Spend Time at Bourtzi Fortress in Poros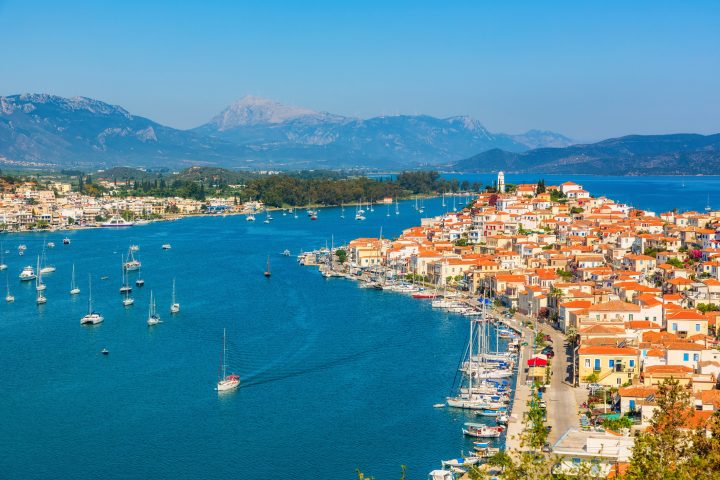 There is nothing as educating and relaxing as taking a trip to Greece. Many people are familiar with the ancient Greek monuments, including the Colossus of Rhodes and the Parthenon. However, there is one attraction that many tourists often miss: Bourtzi Fortress in Poros, Greece.
About Bourtzi Fortress
Bourtzi Fortress is a fortification located on the island of Poros. The fortress was built in the late 4th century B.C. during the Hellenistic period and got named after Bourtzis, one of the generals serving under Ptolemy III Euergetes during his conquests.
The Fortress got built mainly to protect the city from pirates.
The Bourtzi Fortress is considered one of the most notable monuments in Poros and an excellent example of the architecture of that time. The fortress has a triangular shape and got built on top of an artificial island made from sand and other natural materials found in the area.
The fortress's walls got made from large limestone blocks, and a high stone fence surrounds it in all directions. Inside, a big entrance from the south side leads to the city's harbor. The fortress also houses several rooms for storing weapons and writings about the history of Poros.
What to Do at Bourtzi Fortress
Bourtzi Fortress has numerous activities for both tourists and locals. Here are a few:
Hiking on the Island
Bourtzi Island is connected to the city by a small bridge and a series of stairs surrounding it. Visitors can visit different parts of the island and enjoy walking through its tranquil places.
Taking Pictures
One of the best things to do during your trip is to take pictures. The Bourtzi fortress offers a perfect photography background, so feel free to bring your camera and capture its beauty.
Enjoying the View
Besides its history and architecture, Bourtzi Fortress is also an excellent place for sightseeing. You can enjoy incredible landscapes from its top, take in the view, and immerse yourself in its unique atmosphere.
Touring the Fortress
Inside the fortress, various rooms provide a unique experience. Every room is interesting and offers opportunities for souvenir-hunting and exploration.
There is also a little chapel, which is worth visiting as it showcases ancient Greek ornaments.
Getting to Bourtzi Fortress
The Bourtzi Island is about one kilometer outside Poros and easily accessible by car. The northern and southern highways provide easy access to Poros, and then you can take a 15-minute car or a bus to the island.
For public transport, you can rely on buses running on the island. However, renting a car is a better option if you want to spend more time exploring the fortress.
If you are using a boat, the easiest route is to take the ferry from Poros to the island. It is also possible to get there by speedboat, but you will have to pay an additional fee.
Visiting Bourtzi Fortress is a unique experience you shouldn't miss when traveling to Greece. It is an opportunity to explore a well-preserved monument, immerse yourself in the ancient atmosphere, meet locals from the island and enjoy the views from the top of it.
PLEASE NOTE: The Greek travel section at GreekBoston.com are not paid reviews. Our unbiased and informative travel articles are designed review the popular cities, islands and places in Greece. We are not always able to exactly match the photos to the destinations, but we do try to get close. However, we are not looking for photo submissions at this time. If you find something in a Greek travel article that is not accurate based on your personal experience, please send us an email to greekboston@worldwidegreeks.com and we will consider your suggestions. Thanks for reading the travel section at GreekBoston.com!
Categorized in: About Poros, Greece, Greek Travel Guide
This post was written by Greek Boston
Share this Greek Travel Article: