Things for Families to Do in Olympia, Greece
Written by GreekBoston.com in About Olympia, Greece, Greek Travel Guide Comments Off on Things for Families to Do in Olympia, Greece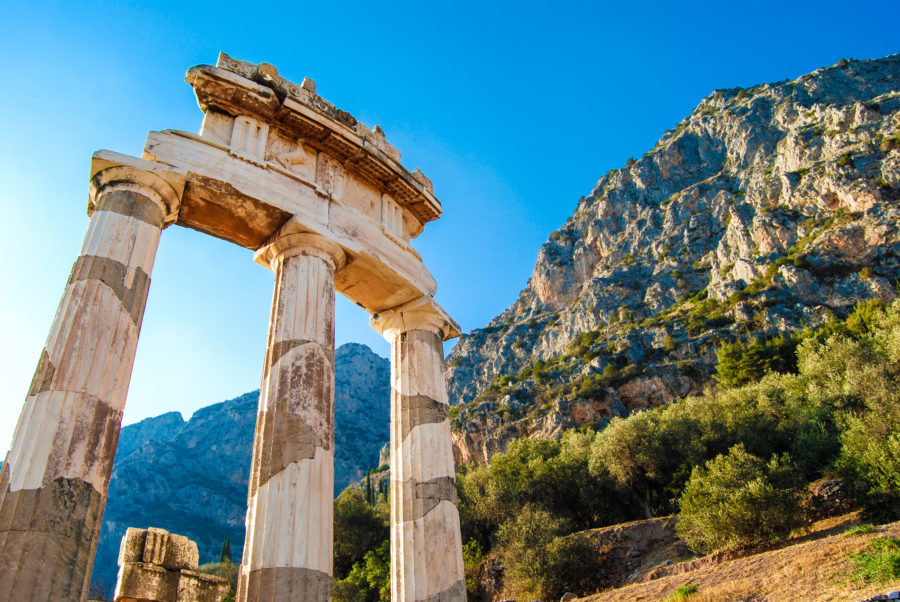 Olympia, Greece is located in the Peloponnese peninsula. It is the site of the famous ancient site of Olympia, which hosted the original Olympic Games. Not surprisingly, Olympia is a treasure trove of history. When visiting Olympia, Greece with the family, you will find plenty of things to enjoy.
Visit the Site of the ancient Olympic Games
Visiting the ruins of the first Olympic Games can be a fun experience for the entire family. Imagine racing each other in the ancient stadium where athletes ran thousands of years ago. You can experience the area of an Olympia with an excursion (from Athens for example) where you will have the opportunity to learn the religious importance behind the Olympic Games and see where the athletes lived and trained.
According to legend, this is ancient site is where Zeus held the first Olympic Games to celebrate his victory over his father Kronos at wrestling. It will be an experience for the entire family to stand where the Olympic flame is lit every four years. It's a memory you will relive each time you watch the Games.
In addition to the stadium, the ancient site is home to ancient temples and the Archaeological museum. The archaeological museum showcases findings from excavations in the area and around ancient Olympia. Some of the items on display include the statue of Hermes of Praxiteles and the Nike of Paionios.
Enjoy Delicious Greek Food
Exploring the ancient site of Olympia is sure to make the family hungry. Olympia is home to a few restaurants and cafés that will satisfy your craving for good food and drink. Around the main square you will find a cluster of taverns to suit your needs. There is also a grill where you can get homemade meals including baked pasta (pastitsio), stuffed tomatoes, and spit-roasted pork (kontosouvli). This grill is called Anesis and will even deliver to your hotel for no extra charge. A perfect solution if the family is too tired to sit in the restaurant for a meal.
Visit the Westin Resort
Not far from Olympia, you will find the Westin Resort in the region of Messenia. You can choose from half-day, full-day, and overnight programs. There is a daycare center for babies as young as four months. For kids aged 4 – 12 there are age-appropriate activities for them to enjoy. There is a water park with fast slides, swimming pools, rock climbing, and other outdoor activities.
For parents, there is a spa, areas for biking, and even a giant screen in a big square that was designed in the style of a Greek village square where you can watch things. The resort also offers hiking tours, mountain biking, and climbing sessions around the area. This is a great place to spend a bit of time while you're in the area.
Visiting Olympia, Greece has much to offer families of any age. The history, the adventure, and the food make it all worthwhile.
Categorized in: About Olympia, Greece, Greek Travel Guide
This post was written by GreekBoston.com
Like this article? Please share below: