Family Friendly Activities to Enjoy in Epirus, Greece
Written by GreekBoston.com in About Epirus, Greece, Greek Travel Guide Comments Off on Family Friendly Activities to Enjoy in Epirus, Greece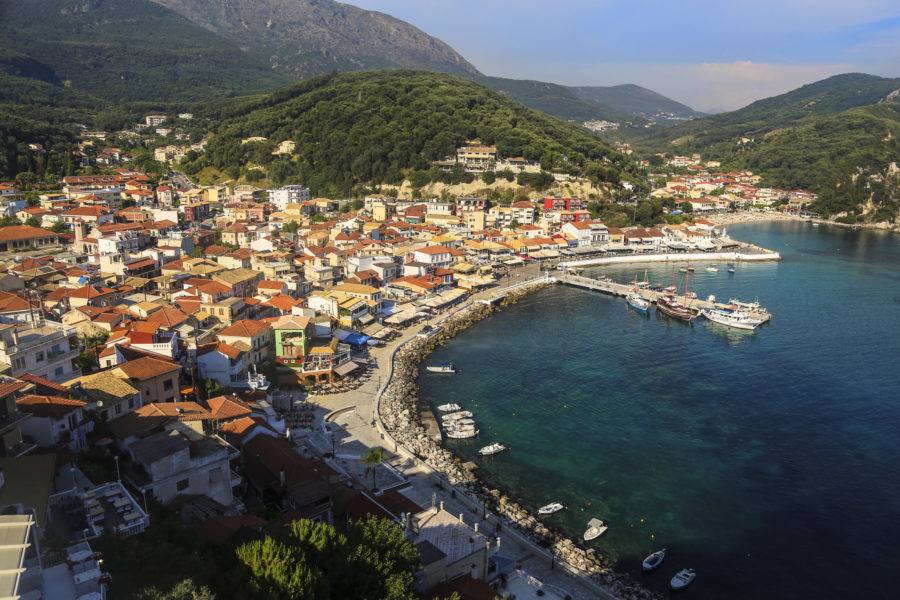 Epirus, Greece has so much to offer a family traveling together. There is history and culture, the sea and mountains, and plenty of adventure. Epirus is full of beauty from the stone bridges and labyrinth roads to the green forests and castles. There is so much to see and do here that it makes the perfect destination for families.
Enjoy Water Sports
Any family who loves adventures is going to love the water sports that Epirus, Greece has in store. Canoeing and kayaking along the Aoos River offers an exciting time with a beautiful view. This is one of the most popular spots for those who love adventure sports in general. The Voidomatis River is also a well-known spot for canoeing. The route from Klidonia Village to Konitsa Village is quite amazing. Rafting can be done along the Kalarritikos River.
This river is narrow with lots of interesting passages. If water sports aren't for your family, there are plenty of different outdoor activities to enjoy including: off-roading, hiking, climbing, and horseback riding. Whatever your activity level and experience level, there's something for you.
Visit the Local Bridges
Epirus, Greece is home to some of the most beautiful stone bridges you will find anywhere. The entire family will enjoy exploring these bridges. They also make the perfect spot for photographs. The Bridge of Klidonia, also known as the Bridge of Voidomatis, was built in 1853. The bridge is a single-arched stone bridge located near the Vikos Gorge. If you're in the area, taking in other activities, you should stop and see this bridge and the view of the Voidomatis River.
The Bridge of Milos is a two-arched stone bridge located at the Bagiotikos River near the village of Kipi. This bridge was built in 1749 and has breathtaking views of the surrounding landscape. The Stairs of Vradeto connect the village of Kapesovo with the village of Vradeto. The stairs are a must-see if you are in Zagorohoria. With more than 1,000 stairs, it might be strenuous for small children, but just the site of the stairs is worth visiting for.
Go on a Cruise
There are a number of cruises you can enjoy as a family when visiting Epirus, Greece. One of the most popular is a cruise around the Blue Lagoon. A fun activity for the entire family would be to cruise around the islands of Sivota and the Blue Lagoon along with a delicious BBQ lunch. On a cruise of the Blue Lagoon you will see the mainland of Epirus, the beautiful beaches, caves, and many small islands. Thanks to the movie of the same name, the Blue Lagoon is quite a tourist destination. Stops will vary depending on the cruise you take and where it begins, but this is an adventure the entire family will love.
Epirus, Greece is the perfect place to visit for a family who loves the great outdoors, historical beauty, and new adventures.
Categorized in: About Epirus, Greece, Greek Travel Guide
This post was written by GreekBoston.com
Like this article? Please share below: