Visit the Historical Museum in Syntagma Square in Athens
Written by GreekBoston.com in About Athens, Greece, Greek Travel Guide Comments Off on Visit the Historical Museum in Syntagma Square in Athens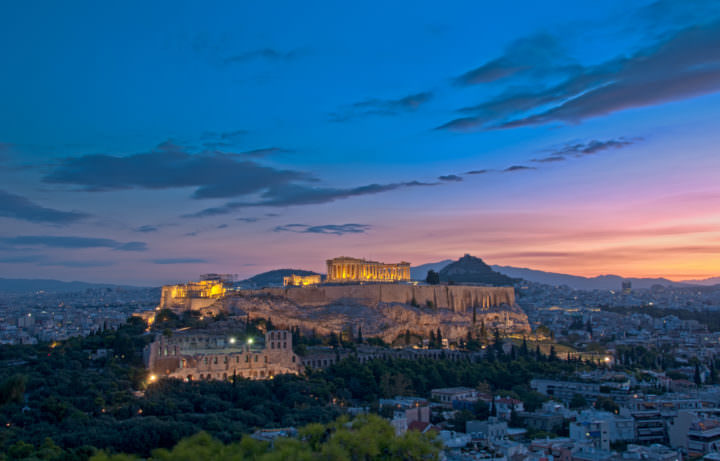 Athens is one of the oldest cities in the world, and this is reflected in the fact that there are ruins everywhere. The history here is certainly rich, and it is a history that spans back thousands of years. While the people of Athens may live amongst such rich history, there is a modern feeling to the city, as well. In fact, not all of the important parts of its history are ancient. Athens's modern history is important, too. The Historical Museum in Athens is a great place to learn about this history. Here's more information:
Getting to the Historical Museum of Athens
Before you can actually get to the museum, you need to first make your way to the city of Athens. You can do this by taking a flight into the international airport, a ferry, or you can even drive. It all depends on where you originated from. The easiest way to make it to the city, however, is by airplane. Once you're in Athens, just head to Syntagma Square to find the museum. It is located within walking distance of Syntagma Square and Omonoia. The museum itself is on Stadiou Street.
About the National Historical Museum
The Historical Museum is located in the old Hellenic Parliament building. When the parliament moved to its current location in Syntagma Square, the old building became this museum. The building itself is historical. Before it housed the parliament, it was once King Otto's home. After King Otto no longer lived here, a wealthy merchant named Al Kontostavlos. At some point, the original building was severely damaged by a fire. The new building that came about after that fire is what's standing today. The parliament moved out in 1935 and after that, it temporarily became the Ministry of Justice. It became the Historical Museum in 1962.
What to Do at the Historical Museum
Once you arrive at the historical museum, you will find that it is absolutely worth visiting. You can spend your time here browsing through the many exhibits on your own. You also have the option of taking a guided tour. Although the museum is well labeled, you might want to take a tour. The guides are trained to bring history to life for you. The museum focuses on a specific part of Greek history, which means that you really have the chance to learn about this period in depth. It focuses on Modern History topics that range from the 15th to the 20th centuries. There are items here such as military costumes, flags, furniture, folk costumes, and other pieces of history and culture.
While in the city of Athens, you will want to take the time to learn about some of its history. This museum concentrates on the period of time from the 15th to the 20th centuries. Note that there are no ancient history topics covered here. You'll need to explore other museums for that.
Categorized in: About Athens, Greece, Greek Travel Guide
This post was written by GreekBoston.com
Like this article? Please share below: