Tour the Marathon Run Museum in Marathon, Greece
Written by GreekBoston.com in About Marathon, Greece, Greek Travel Guide Comments Off on Tour the Marathon Run Museum in Marathon, Greece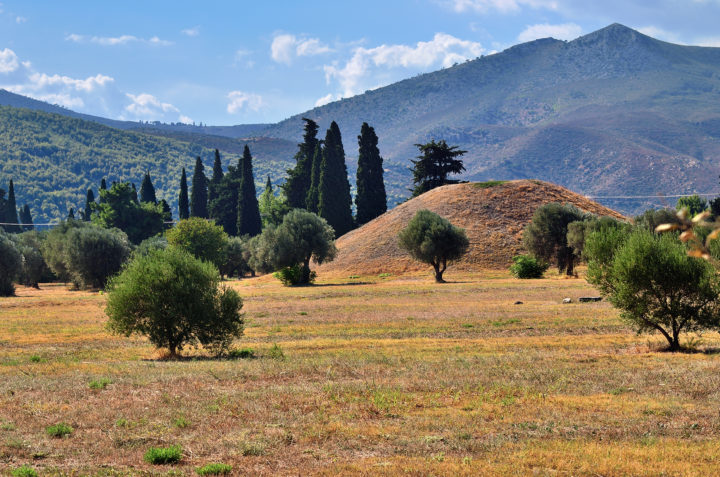 Athens is a city rich in history, architecture, and amazing sites to see. Athens is the homeland of scholars, gods, goddesses, musicians, philosophers, and athletes. Some of the athletic history of Athens as well as the history of the Olympics can be seen at the Marathon Run Museum in Marathon, Greece. Here's what you should know about the Marathon Run Museum.
About the Marathon Run Museum
Located in the town of Marathon, the Marathon Run Museum is located where the marathon race all started. The small museum showcases more than 4,000 exhibits that present the Marathon race from 1896 to present day. This permanent exhibition is divided into two sections.
The first building contains the history of the Olympic Marathon Race, which is presented through the collection of rare objects. The second building showcases the global movement of the Marathon race. This is presented with thematic sections that offer a view into races around the world, Olympic champions, women in Marathon races, and equipment used in races.
There is an exhibit to showcase the medal of the first Olympic Marathon road race in 1896, Spyros Louis, a copy of the cup he was awarded, and some of his personal belongings. There are also medals and personal and athletic belongings of the winner of the first Marathon in history and the second winner in the 1896 Olympic Marathon Harilaos Vasilakos.
There are also wonderful exhibits showcasing Japanese women marathoners Naoko Takahashi (2000) and Yoku Arimori (2004) as well as the Swiss Champion Marathoner Franzisca Rochat Mozer.
Tour the Marathon Run Museum
You can easily spend an hour or longer looking at all the exhibits of the Marathon Run Museum. Whether you're a runner or not, the museum offers a wonderful and thorough look into the history of the Marathon Run Museum. The exhibits have plenty of information for you to read and learn more. The memorabilia of the athletes is especially fascinating to see.
You can view Olympic posters from throughout the years. See the earliest posters all the way up to modern Olympics. There are also historic photographs, important texts, torches, videos, and statues. The 20 minute video, which is available in both Greek and English) shares the history of the Marathon beginning with the Battle of Marathon.
Cost of admission to the Marathon Run Museum is 2 Euros and free for children under 8 years old. The staff at the museum is warm and friendly, so if you have any questions, feel free to ask.
Getting to Marathon from Athens can be done by train or taxi, both of which take about 35 minutes. Taking the bus takes about 95 minutes. If you rent a car, the trip will take about 40 minutes. If you are visiting or staying at the nearby resort, you can take a bike ride to the Marathon Run Museum.
Source:
Categorized in: About Marathon, Greece, Greek Travel Guide
This post was written by GreekBoston.com
Like this article? Please share below: