Mount Parnitha – Day Trip from Athens
Written by Greek Boston in About Athens, Greece, Greek Travel Guide Comments Off on Mount Parnitha – Day Trip from Athens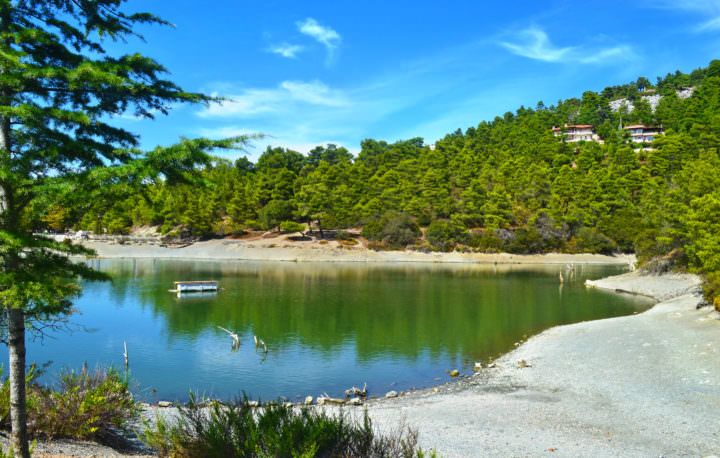 If you love nature and are an outdoors, you should consider visiting Mount Parnitha. Located near Athens, Greece, this gorgeous area is an easy day trip from the city. There is a national park here, as well as several other sites that are worth visiting. Whether you want to take in the outdoors or enjoy one of the other sites, this is an area worth exploring.
Here's more information about what you can do when you visit the Mount Parnitha day trip near Athens:
Visit Filis Fortess
The Filis Fortress is a unique place that you won't want to miss visiting while you're in the area. This ancient citadel is thought to have been built at around the 4th Century BC. Not only is this a great historical site, but there are also some great views of the surrounding area. If you look closely you can even catch a glimpse of some of the area hiking trails!
Explore Panos Cave
Also known as the Cave of Pan, gets its name from the worship of the god Pan. The cave itself though popular with the local as well as foreign tourists is not easy to get to. The only way to get there is by climbing up a steep hill then going through a canyon. Inside, there are double rooms filled with rock pillars and spikes that decorate the cave.
Gamble at Mount Panes Casino
If you are looking for some nightlife while in the area, the Mount Panes Casino is a good option. There is also a hotel here if you decide you want to spend more time int he area. For the high rollers staying at hotels located in the Athens business district, it is quite easy to get to Mount Panes casino where they can catch some action. There are bus lines in town that link with cable cars which then take them all the way up right at the night club. Another good thing is that the place is open 24 hours a day.
Go Hiking
There are over seventy paths that have been designated for hiking on Mount Parnitha and they are all great for hikers, backpackers, and even those on horseback or donkey! The trails give tourists the chance to enjoy flora and fauna on the mountain. The deer found in the woods are very approachable as they are used to hikers sharing their food with them. There are two shelters, Mpafi and Flabouri that are located fifteen kilometers apart where hikers can take a break and sample some of the local delicacies.
Visit One of the Monasteries
The early inhabitants of the Parnitha woods held the belief that the god Pan regularly visited mount Parnitha where he used to play his flute. Most of the Greek people are now Orthodox Christians, and as a result, there are some worthwhile monasteries located in the same area where Pan was worshipped. These are some of the oldest monasteries in Greece and are worth exploring!
Although there are plenty of other things to do at Mount Parnitha, these are some of the highlights. You can't go wrong with any of these activities and they all make for a nice escape from Athenian city life, at least for a day.
PLEASE NOTE: The Greek travel section at GreekBoston.com are not paid reviews. Our unbiased and informative travel articles are designed review the popular cities, islands and places in Greece. We are not always able to exactly match the photos to the destinations, but we do try to get close. However, we are not looking for photo submissions at this time. If you find something in a Greek travel article that is not accurate based on your personal experience, please send us an email to greekboston@worldwidegreeks.com and we will consider your suggestions. Thanks for reading the travel section at GreekBoston.com!
Categorized in: About Athens, Greece, Greek Travel Guide
This post was written by Greek Boston
Share this Greek Travel Article: