Enjoy These Outdoor Sports When Traveling to Kefalonia
Written by Greek Boston in About Kefalonia Island, Greece, Greek Travel Guide Comments Off on Enjoy These Outdoor Sports When Traveling to Kefalonia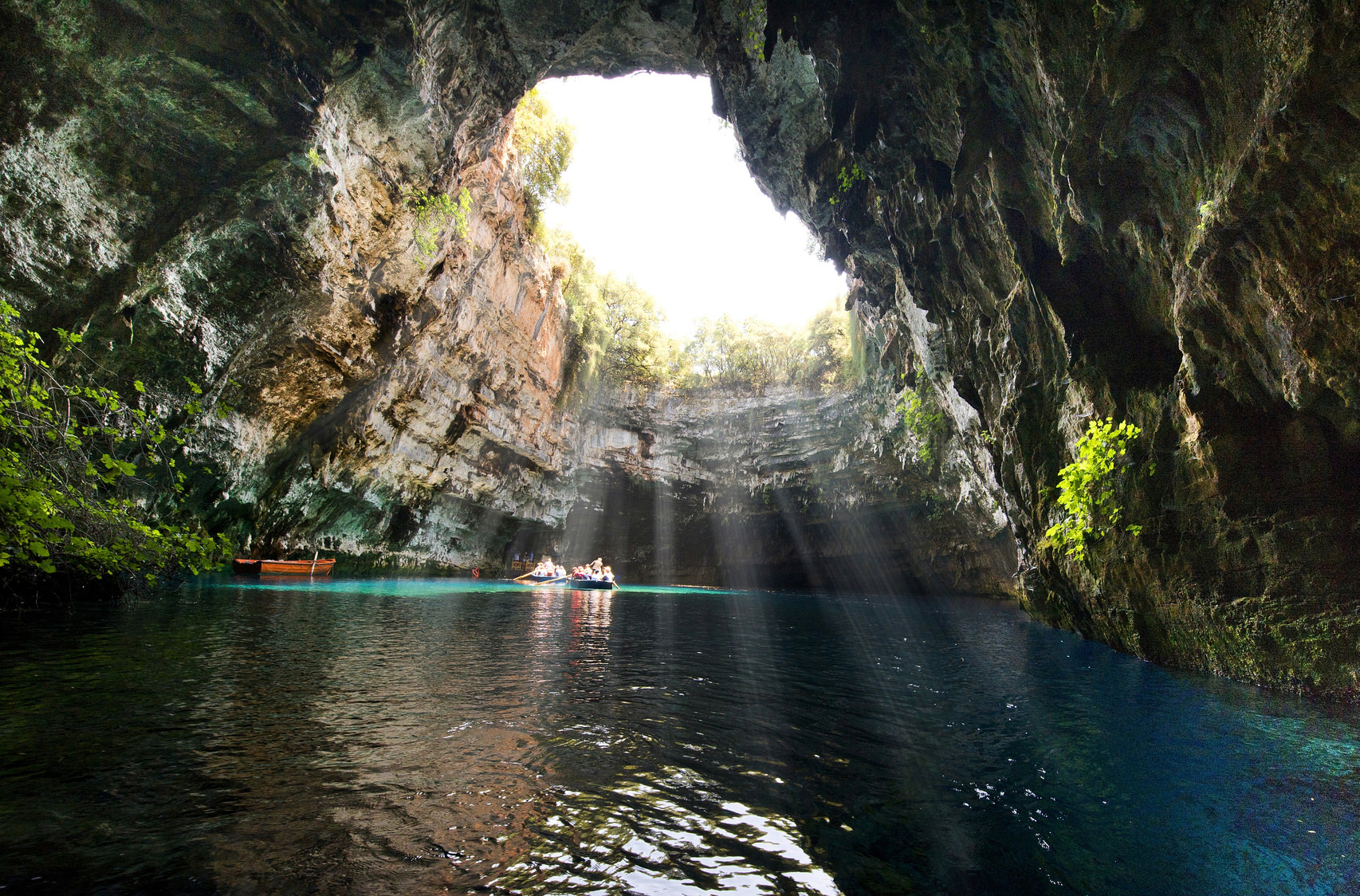 Kefalonia is one of those Greek islands that has a rich geography. Because of that and its sheer size, it gives the impression that you can easily get lost here. This also means that there is certainly more to do here than just lounge on the beach! If you're looking for an active way to enjoy the natural beauty of Kefalonia, consider doing one of these outdoor sports:
Explore Some Caves
There are several caves located throughout the island, many of which can be explored. The two most common caves are the Melissani Cave and Drogarati Caves. You can hike through portions of the caves go spelunking, and even go canoeing or kayaking at the nearby lake at Melissani Cave. If you would like to really explore them, you should consider hiring a tour guide to take you through. With Melisanni Cave in particular, the views are spectacular but the water is deep, which means that if you want to explore by water, you need to stay safe.
Take in a Hike
Since Kefalonia is so scenic, it is the ideal place to enjoy a great hike or two. In fact, the hiking trails are so common here that there are those who flock to the island specifically to hike here. Popular trails include the Fanari Peninsula and Argostoli trail, Paliki Penninsula walk, which is also called Sally's Walk, the Agios Fenentes Monastery Walk, the Assos, Fiscardo and Myrtos Beach walk, and the Agios Georgiois & Mycenaean Tombs walk. Of course, there are other trails located throughout the island so you aren't restricted to those trails. You can also meander through any of the cities and villages on the island.
Go Snorkeling or Scuba Diving
Sure, you can spend your time lounging at one of the beaches. However, there is a whole world underneath the water that you really can't see unless you go scuba diving or snorkeling. Technically, if you have the gear, you can do either of these activities yourself. However, it is much more fun to hire a guide because he or she will be able to take you to all the best spots! In fact, Kefalonia is considered to be one of the best places to dive in all of Greece.
Enjoy a Bike Ride
Kefalonia is one of those islands that you can easily observe by foot. However, that's not the only way you can see it! This is also a great place to take a bike ride. You can go a bit faster than you would if you were o on foot. Simply rent a bicycle when you arrive at the island and start pedaling – you can easily explore the villages using it. It is also possible to take a bike tour and have a guide show you around.
While on the island of Kefalonia, you can certainly do all the typical things you usually do on any of the Greek islands, such as visit the beaches and eat the delicious food. However, there is so much more you can do. It is a gorgeous island that is just begging to be explored in different ways!
PLEASE NOTE: The Greek travel section at GreekBoston.com are not paid reviews. Our unbiased and informative travel articles are designed review the popular cities, islands and places in Greece. We are not always able to exactly match the photos to the destinations, but we do try to get close. However, we are not looking for photo submissions at this time. If you find something in a Greek travel article that is not accurate based on your personal experience, please send us an email to greekboston@worldwidegreeks.com and we will consider your suggestions. Thanks for reading the travel section at GreekBoston.com!
Categorized in: About Kefalonia Island, Greece, Greek Travel Guide
This post was written by Greek Boston
Share this Greek Travel Article: