Don't Forget to View the Street Art in Athens
Written by Greek Boston in About Athens, Greece, Greek Travel Guide Comments Off on Don't Forget to View the Street Art in Athens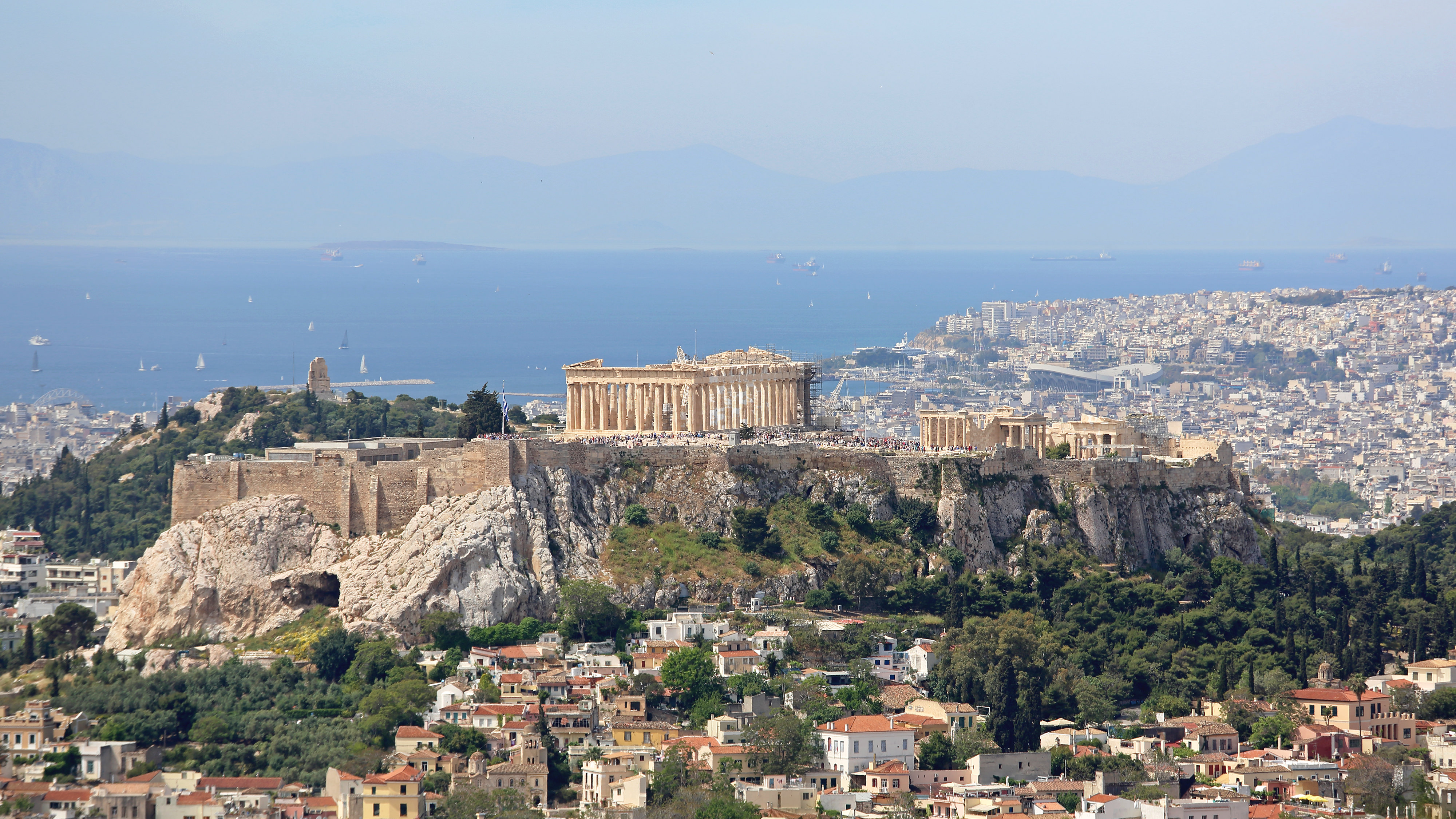 When most of us think about art in Greece, we usually picture the sprawling frescoes that are present at ancient Minoan palaces, or the scenes that are painted on some of the ancient vases. Yet, the legacy of creating art hasn't stopped in modern times. In fact, it is richer and more alive than ever.
Throughout Greece, art has taken an unexpected form. Artists have taken to the streets to express themselves in a public forum. Athens, in particular, is a haven for this art and when you visit he city, you won't want to miss the opportunity to catch a glimpse of it. Here's more information on how to do that:
Visit Psiri to View the Street Art
Psiri is a neighborhood in Athens that has a bit of a dark past. Unlike the other parts of the city like the Plaka, Psiri doesn't have a legacy of being carefree. In fact, it is just the opposite. This section of the city has a definitive "anti-establishment" vibe. For the street artists who wish to use their art to express their opinions about life, politics, and society, it provides the perfect backdrop. Although this neighborhood is known for its nightlife, consider heading that way while it is still light out to catch a glimpse of what the artists are trying to say.
Other Places to View Street Art in Athens
Although Psiri does contain a high concentration of street art, this isn't the only place in Athens where you can enjoy this art. Here are some other places to check out:
Metaxourgeio – Once an industrial district, it is now a lively place where plenty of artists have expressed themselves on the streets. Head here to shop in the boutiques, eat in a great restaurant or taverna, and view the art.
Anafiotika – This neighborhood of Athens is located directly under the famous Acropolis, so if you don't have time to head to some of the neighborhoods that are a bit on the outskirts, this is a great place to go to look at street art.
Gazi – This municipality of Athens also has a great nightlife. Come with plenty of time to view the art before it gets dark!
Keep Your Eyes Open
Aside from viewing the street art in Psiri, all you really need to do is observe your environment when visiting different parts of the city. Street art can be found everywhere and if you aren't careful, you might mistake it for graffiti! Most of the street artists have something that they want to share with the people of Athens and as a visitor, you definitely fall into that category. When you encounter some of this art, you might want to take a moment to enjoy it and see if you can take away a higher meaning.
While visiting the city of Athens, it's important to not stay stuck in the past. Sure, you will want to visit the Acropolis and the landmarks on it, such as the Parthenon. However, you might also want to observe what things are like in modern Athens, as well. Catching a glimpse of the street art is a good start. Not all of it has a dark theme, either. Some of the artists paint things of real beauty, which serve as a reminder to always embrace life to its fullest.
PLEASE NOTE: The Greek travel section at GreekBoston.com are not paid reviews. Our unbiased and informative travel articles are designed review the popular cities, islands and places in Greece. We are not always able to exactly match the photos to the destinations, but we do try to get close. However, we are not looking for photo submissions at this time. If you find something in a Greek travel article that is not accurate based on your personal experience, please send us an email to greekboston@worldwidegreeks.com and we will consider your suggestions. Thanks for reading the travel section at GreekBoston.com!
Categorized in: About Athens, Greece, Greek Travel Guide
This post was written by Greek Boston
Share this Greek Travel Article: