How to Avoid Pick Pockets in Greece
Written by Greek Boston in About Athens, Greece, Greek Travel Guide Comments Off on How to Avoid Pick Pockets in Greece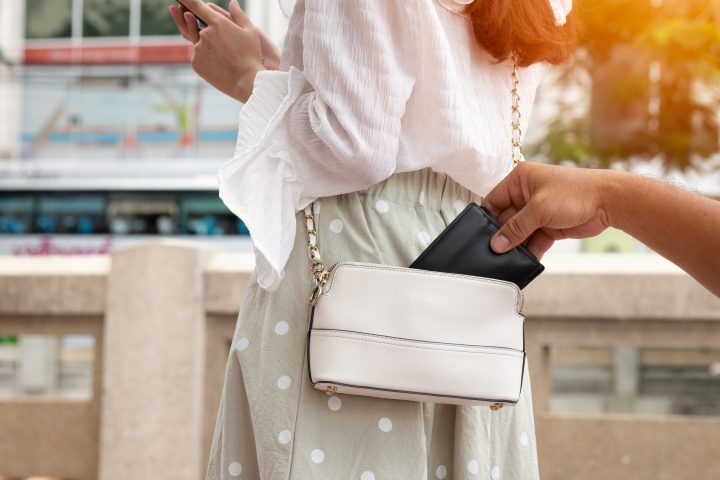 Although Greece is a safe place to visit, there have been occasional stories of pick-pockets swiping personal belongings, such as a wallet from out of your pocket, or even directly from a purse, without the owner of the wallet even knowing. It's disconcerting when it happens, but it is usually quiet. The people usually don't even realize that their personal belongings have been taken.
The good news for us is that this type of situation is completely preventable. With some simple adjustments and tweaks, you can keep you and your whole family safe when you go to Greece.
Secure Personal Belongings
Don't give the pick-pockets an easy grab. Always be aware of where your wallets, bags, purses, and other personal items are. Here are some simple tweaks you can make to your personal belongings that will keep you safer:
Wallet. Don't store your wallet in your back pocket. Place it in your front pocket, or switch to carrying your personal belongings using a special travel pouch that you can wear under your shirt closer to your body.
Purse. Cross body style purses are usually safest. If you don't have a cross body, make sure you secure it close to your body and that you never leave it unattended – always maintain visual and/or physical content with your purse.
Bags. Other bags, such as back packs and beach bags, also present pick-pockets with an easy opportunity to take your things without you realizing. Make sure you don't put anything really valuable in these bags if you can, as they are much easier to lose track of than a purse or wallet, which means that they present an easy opportunity for a "snatch and grab".
Be Aware of Your Environment
For pick-pockets, opportunity arises when we don't see them. We can easily see them if we just remain aware of our environment. If they see a person who is constantly aware of their surroundings, a thief won't even target that individual. Here are some tips:
Scan the room. Always scan the room on all four sides around you. You can easily identify possible danger just by checking out who is in the room.
Find them first. Pick-pickets always try to blend in, but they usually try to hide their face in some way, either by wearing sunglasses, a hat, or a hood. You can also often tell by their energy and mannerisms if they are intent on finding someone to pickpocket. Usually, they are scanning the room looking for people to target. Find them first and they won't target you.
Touch your belongings. Physically touch your personal belongings in crowded areas. Often pick-pockets will use the momentum of the crowd to bump into you and grab your items when they do. If you are holding your purse close to your body, or if you have a hand laid on your wallet, etc, they will have nothing to quickly grab.
Pick-pocketing isn't just a problem in Greece, it's an issue throughout the world. We always need to be careful, especially when in heavily touristed areas, even if we live locally. Having your personal items taken is something that we should always be diligent about avoiding. As soon as we let our guard down, that is when the thieves are able to find opportunities to take your things. Always be aware of your surroundings.
PLEASE NOTE: The Greek travel section at GreekBoston.com are not paid reviews. Our unbiased and informative travel articles are designed review the popular cities, islands and places in Greece. We are not always able to exactly match the photos to the destinations, but we do try to get close. However, we are not looking for photo submissions at this time. If you find something in a Greek travel article that is not accurate based on your personal experience, please send us an email to greekboston@worldwidegreeks.com and we will consider your suggestions. Thanks for reading the travel section at GreekBoston.com!
Categorized in: About Athens, Greece, Greek Travel Guide
This post was written by Greek Boston
Share this Greek Travel Article: