Visiting the Island of Evia Greece
Written by Greek Boston in About Evia, Greece, Greek Travel Guide Comments Off on Visiting the Island of Evia Greece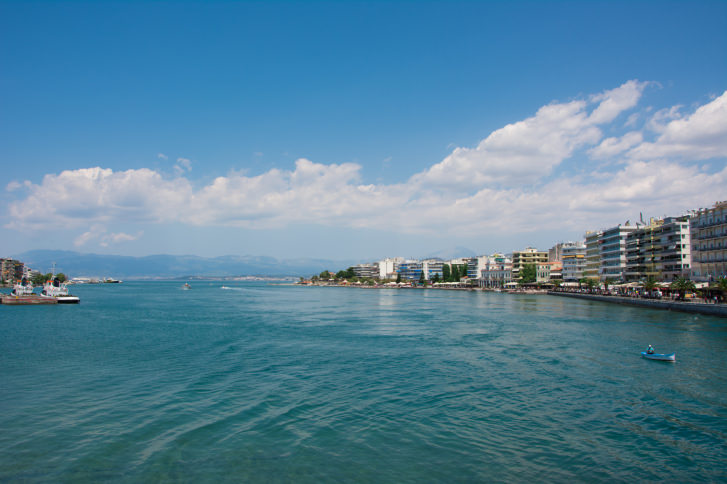 Evia is the second largest island in Greece and also has the second largest population of any of the islands.  It's one of the closest islands to Athens and since it is so vast, you could spend several weeks here and not even come close to seeing all of it. Because of its proximity to Athens and how beautiful it is, Evia is a popular destination for native Greeks and tourists alike.
The island has a rich history that dates back to Ancient Greece. The island was also referred to under different names, such as Makris and Doliche. It seems that the name of the island changed depending on who occupied it at the time. After the Turkish occupation of Greece ended, the island's name was changed to what it is today.
Getting to Evia
If you do decide to visit this island, there are three basic options you can choose. First, you can take a ferry. The easiest way to get to the island, however, is by car or bus.  There are two land bridges that connect Evia to mainland Greece. So if you're renting a car during your vacation, Evia is an easy stop.
Where to Stay
Because Evia is so big, you have a lot of choices as to where to stay. There are two fairly larger cities on the island – Chalkis and Eretria. If you want a trip that involves city life, staying in or near one of these places will be ideal. You can also stay in one of the island's many beach resorts or one of the smaller villages. Each place offers a different kind of vacation and the ideal situation would be to have enough time to experience a little bit of everything!
What to Do
One of the things that makes Evia so unique is its landscape. Crystal blue waters sparkle in the Aegean sun, making it an ideal place for beach goers. Those who love water sports will also love it here. For instance, it's one of the top destinations in Greece for scuba divers. You can also go snorkeling and even windsurfing!
Evia is also a popular destination for hikers, thanks to a large mountain range that runs through the center of the island. Hikers flock here not only to test their endurance in the Greek wilderness, but to also experience some of the local culture on the island. Spend the day hiking and then have a great meal in one of Evia's many tavernas and restaurants.
If scenic driving is something that you enjoy, be sure to take the road from Halkidi to the north, which is considered to be one of the most beautiful drives on Evia. Anywhere you visit on the island has a different character than the next, and it can be difficult to find a place to spend most of your time – they all have their own charm. The solution, then, would be to explore to your heart's content, and then spend more time in your favorite place.
PLEASE NOTE: The Greek travel section at GreekBoston.com are not paid reviews. Our unbiased and informative travel articles are designed review the popular cities, islands and places in Greece. We are not always able to exactly match the photos to the destinations, but we do try to get close. However, we are not looking for photo submissions at this time. If you find something in a Greek travel article that is not accurate based on your personal experience, please send us an email to greekboston@worldwidegreeks.com and we will consider your suggestions. Thanks for reading the travel section at GreekBoston.com!
Categorized in: About Evia, Greece, Greek Travel Guide
This post was written by Greek Boston
Share this Greek Travel Article: