How to Choose a Band for Your Greek Wedding
Written by Greek Boston in Greek Wedding Traditions Comments Off on How to Choose a Band for Your Greek Wedding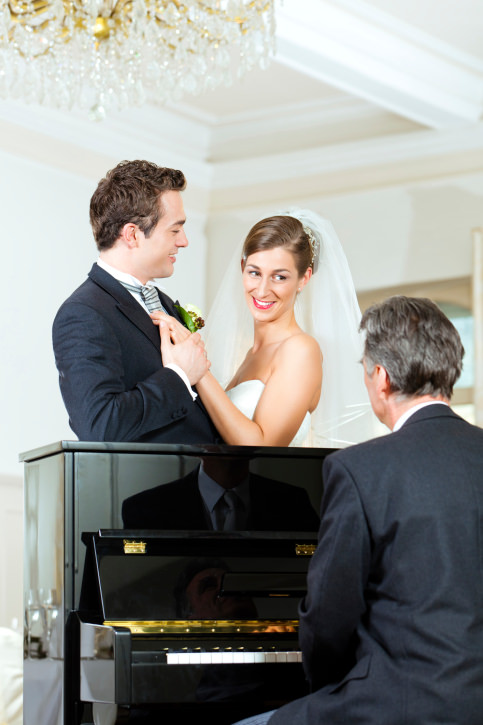 When getting married in the Greek Orthodox Church, a lively reception often follows the wedding ceremony. One of the most important parts of the reception is good music and an emcee that can create a great party atmosphere. This is either accomplished with a DJ or a wedding band.
After careful consideration, you've decided to hire a band to play at your wedding but you want to make sure you find the right one. The problem is, there are so many choices it can be hard to narrow it down. Here are some tips that will help you find the right band for your Greek wedding.
Research the Best Live Wedding Entertainment
Before you can even consider which band you will hire, it helps to know which bands in the area have a great reputation for weddings. You can ask people who have had live entertainment at their weddings to see if they'd recommend the band they hired or not. You can also read reviews online and even hire an entertainment company to find the band for you.
Playing Traditional Greek Music
Is it important to you that the band plays at least some traditional Greek music? If so, you may want to look into hiring a local Greek band. If you want to stick with tradition, the bride, groom, and bridal party all need to dance the traditional syrto dance to "Orea Pou Eina Nifi Mas". So, even if you hire a band that doesn't play traditional Greek music, you may want to at least play a recording of this song so everyone can dance.
Think About What Your Guests Enjoy
Most wedding guest lists are fairly diverse and include people of all ages. Your guests will need a musical selection that will put them in a partying mood. Since everyone has different tastes, it takes a skilled band to please everyone. A great band will play a diverse enough selection to make everyone happy.
Choosing Your Own Music Selection
Does the band you have in mind give you the option of choosing your own music? If not, you may want to consider hiring a band that does. Some bands have an established set list of songs that they always use and they rarely deviate. Others will let you play a part in determining the music they will play. Not only that, but a skilled band that has a wide repertoire will also be able to take requests while the wedding reception is underway.
When it's time for you to choose the entertainment for your Greek wedding reception, there are several things to consider. First of all, you will want to determine how "traditionally Greek" you want the musical selections to be. While it is possible to find bands who specialize in Greek music, this may or may not be the right choice for your wedding. Overall, you want to find entertainment that will be the best fit for your guests and what you want your wedding reception to be like.
How To Find
Check out GreekBoston.com's listing Greek bands & DJs in the Greater Boston area. Book them for your Greek wedding, Greek christening, Greek events, and Greek parties. Many of these Greek DJs and live bands perform throughout Massachusetts and New England.
Categorized in: Greek Wedding Traditions
This post was written by Greek Boston