Organizing Your Greek Wedding Guest List
Written by Greek Boston in Greek Wedding Traditions Comments Off on Organizing Your Greek Wedding Guest List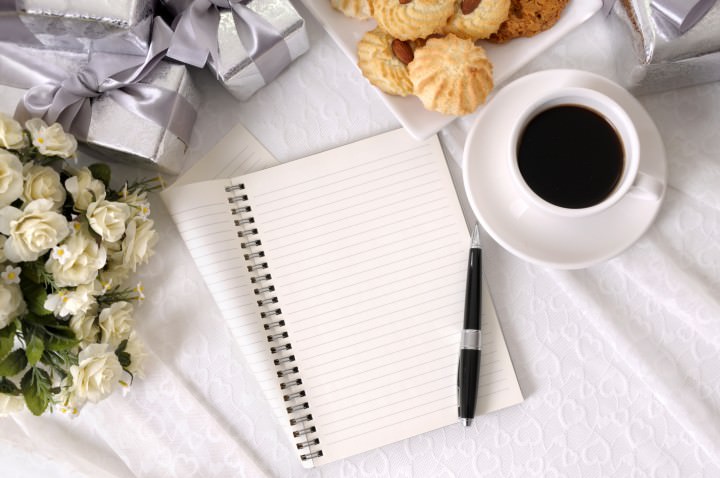 Those of us who have seen My Big Fat Greek Wedding and who have attended a Greek wedding themselves understand that most Greeks have big families and know a lot of people. This means that when it comes time to solidify the guest list, it can be very stressful.
The good news is that despite how overwhelming it can be, there are ways to keep the guest list under control. Then, once the list is established, it is crucial to keep things organized to make things such as the seating chart and tracking gifts a lot easier. Here are some tips.
Your Budget Determines Your Guest List
In many ways, it is your budget that will essentially keep your guest list under control. How much money do you have to spend on your wedding? If your funds are limited, it will be difficult to have a lot of people at your wedding.
Before you start planning your wedding and establishing your guest list, it is important to set aside the money you are able to spend. This will help guide your decisions through the planning stages.
Your Guest List Needs to Be Fair
The need for the guest list to be "fair" can actually cause your wedding guest list to get out of control. For example, if you invite your second cousins on your mother's side, you have to do the same on your father's. Not only that, but your groom needs to be able to do the same thing.
A great goal, then, is to make sure you not only invite all the essential people, but that you also balance that with the need to be fair. It may take some time, but eventually you'll come up with a managed guest list that also doesn't break the bank.
Keeping the List Organized
Your next step in managing the guest list is to create a system to keep it organized. Here are the essential elements that are needed to make the wedding planning process as smooth as possible. Include in your spreadsheet
Full name and address.
Telephone number.
Whether or not they are on the bride or groom's side.
Information about the bridal shower.
Any gifts received and if so, what?
RSVP information, both for the shower and the wedding itself.
Having all this information handy in one spot can not only help make the planning process easier but it can also prevent future headaches. The biggest benefit to being this organized is that it can make creating the seating chart much easier and also makes it much easier to complete thank you notes.
When most people think about Greek weddings, they often acknowledge how big they are. This means that it is all too easy for the guest list to get out of hand. There are several problems with having a wedding that is too large.
The main ones are that it can be both overwhelming and expensive. By establishing boundaries from the beginning and staying organized, it will be much easier to eliminate these problems.
Categorized in: Greek Wedding Traditions
This post was written by Greek Boston