Top Ways to Save Money on Your Greek Wedding
Written by Greek Boston in Greek Wedding Traditions Comments Off on Top Ways to Save Money on Your Greek Wedding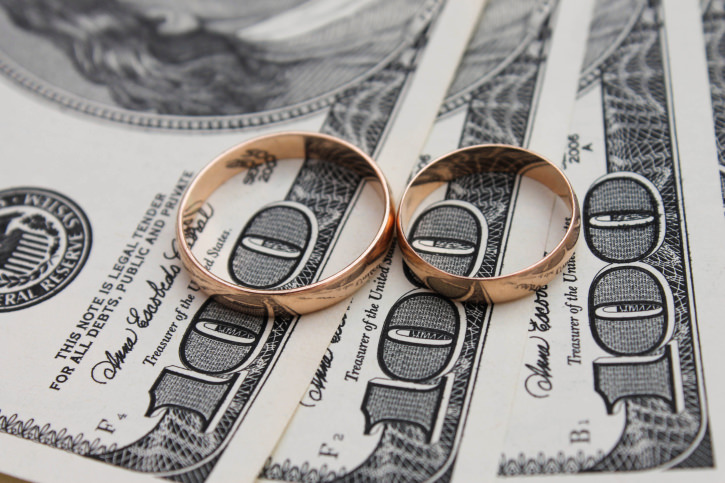 Are you getting married in the Greek Orthodox Church? Do you have an idea of what your perfect wedding looks like? While planning your wedding, you may realize that your budget doesn't match your expectations. If this is the case, take heart. It is possible to still have your perfect Greek wedding without exceeding your budget.
Determine How Much Money You Can Spend
Before you even get started planning your Greek wedding, it helps to figure out how much you actually have to spend. If you know how much money you have, it will help you prioritize the expenses that are important and balance that with ways to cut corners. For example, if you have a limited budget, you may consider finding a place for the reception that isn't as expensive as an elaborate function hall.
Saving Money on the Reception
The very first place you can save some real money on your Greek wedding is on the reception. There are several options that will help keep this cost down. For starters, it all depends on the type of venue that you choose.
Options for saving money include keeping the guest list down, minimizing anything extra, and holding it at a function hall that isn't as fancy. You can also have the reception at someone's house or in a restaurant. If you really need to save money on the reception, you should analyze all your options.
Your Wedding Dress
Another big area that you can save money on your Greek wedding is through your dress. Even if that $3000 designer dress is exactly the one that you pictured in your fantasies, that doesn't mean that you have the money for it. Instead, find options that are a little bit more in budget.
There are several things you can do to save money on your dress. The first is to buy it used from someone online or in a specialty consignment shop. The second is attend retail sales that will help you save money on a variety of gowns. Most major cities have sales on designer dresses that will help you save a considerable amount of money.
Finding Great Deals on Flowers
Did you know that the average cost of wedding flowers is around $2000? The reality is that other than having a bouquet for the bride and a few flowers to decorate the reception and church, there is no real need to have additional flowers and for them to be so expensive.
The good news is that there are ways to save money. First of all, you can make the bouquets yourself. You can either buy the flowers yourself or pick them from your garden. Even though a florist may have access to more exotic flowers, simplicity will help you save money.
Money Saving Tips on Photographers
Another major expense for Greek weddings is the photographer. Fortunately, you can save money by doing things like hiring a less expensive photographer, compiling your own album rather than have them do it, and restricting how many hours they will be at your wedding taking photographs.
Getting married in the Greek church is a special occasion. However, it can also be expensive. Set a budget and find ways to save money. That way, you can have the wedding of your dreams.
Categorized in: Greek Wedding Traditions
This post was written by Greek Boston