About the Greek Red Wine Mavroudi
Written by Greek Boston in Greek Wine List: White Wines, Red Wines Comments Off on About the Greek Red Wine Mavroudi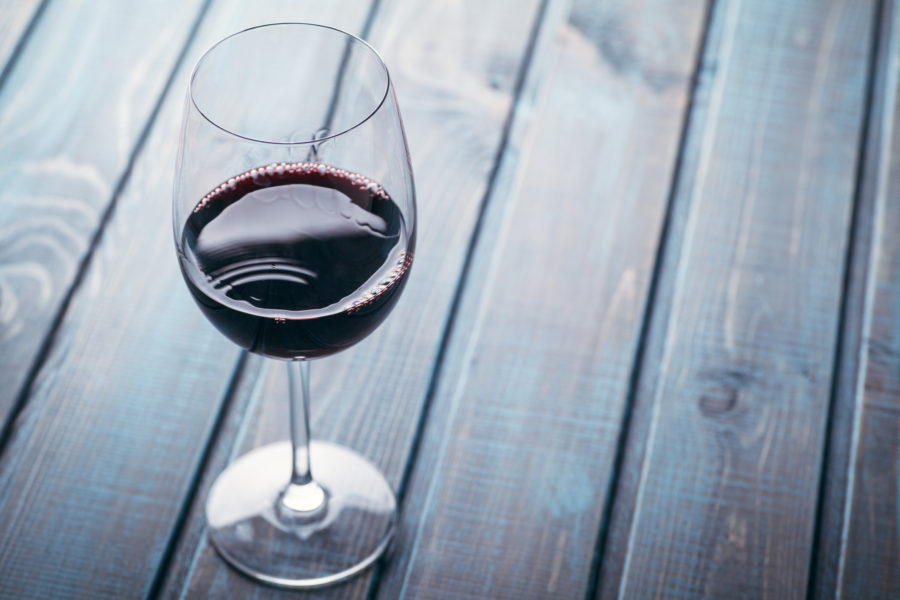 Mavroudi is a red wine grape that is mainly grown in the Peloponnese and northern regions of Greece, that is used to make Mavroudi wine. The name comes from the fact that the grapes are very dark in color. Mavro means "black." This red wine grape is used as a blending wine as well as for varietal wines. Because of its dark color, Mavroudi is mainly used in the production of dark red wines. The Tsantali KANENAS, for example, is a blend of 50% Mavroudi and 50% Syrah.
Mavroudi wine has pronounced tannins, which adds both bitterness and astringency to the wine. Tannins are what create a drying sensation in your mouth when drinking certain wines. The flavor of Mavroudi wine is like that of stewed-fruit. There is also an herbal component to Mavroudi wine that gives it a medicinal finish. The aroma of this wine is sweet and heavy.
There is a legend connected with Mavroudi wine that says during the reign of Khan Krum of Bulgaria, it was ordered that all vineyards be destroyed. After this occurred, a lion escaped from its cage and caused trouble for the city. A young man by the name of Mavrud would finally slay the lion. The king called a meeting with Mavrud's mother to find out where he got his courage from. This is when she admitted she had stored wine and even made her own wine and that was where Mavrud got his courage. Hearing this, the king ordered the vineyards to be replanted.
Mavroudi is a less planted wine varietal, but boasts such a unique, deep flavor, that it attracts wine enthusiasts from around the world who admire its character and color.
Mavroudi wine goes by other names including: Mavroud and Mavrud.
Type of Greek Wine
Mavroudi is a red wine that is dark, almost black, in color.
Wine Region for Mavroudi in Greece
Mavroudi wine grapes are grown throughout Greece, but mainly found in the Peloponnese and northern Greece Regions.
Mavroudi Greek Wine Flavor Description
Mavroudi wine has a deep flavor of stewed-fruits. It is a sweet wine with rich taste.
Food Pairing for Mavroudi Greek Wine
Mavroudi wine goes best with lamb, beef, and other meat dishes such as:
Greek lamb kleftiko
Youvetsi (Greek stew made with lamb or beef)
Slow-roasted lamb with potatoes and garlic
Kreatopita (Greek meat pie) 
Facts About Mavroudi Greek Wine
Mavroudi wine is the "terra incognita" of the Greek vineyard
Mavroudi is one of the oldest Greek grape varietals
Odysseus is said to have gotten Polyphemus drunk on Mavroudi wine
Mavroudi is a red wine made from one of the oldest Greek grape varietals. Enjoy this wine with your favorite meat dishes.
Categorized in: Greek Wine List: White Wines, Red Wines
This post was written by Greek Boston