About the Greek White Wine Sideritis
Written by Greek Boston in Greek Wine List: White Wines, Red Wines Comments Off on About the Greek White Wine Sideritis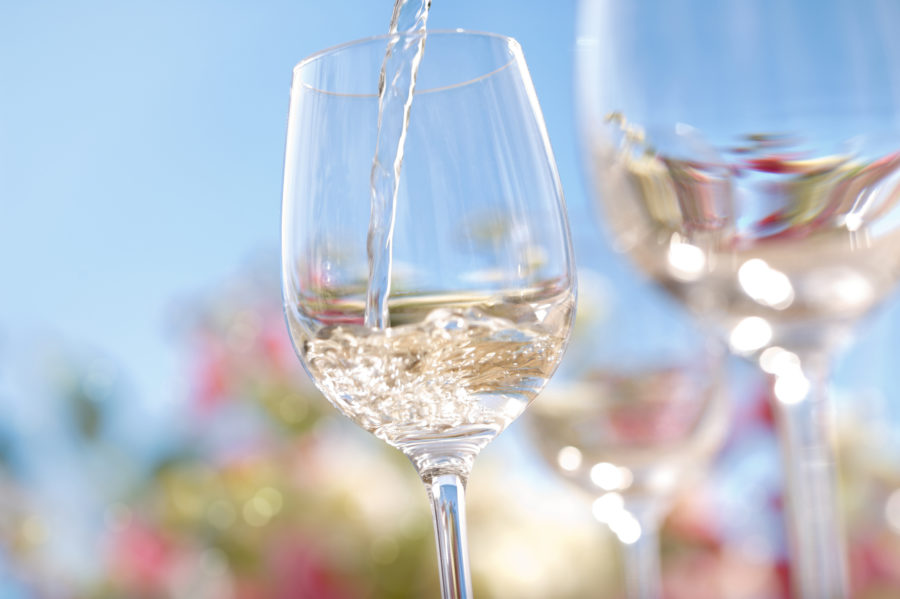 The Greek wine Sideritis is a rare white wine that is pink and rose in color. Sideritis wine is made from a pink-skinned grape and produced in the Peloponnese region as well as the island of Evia and Patras. In addition to white wine, Sideritis is also a rosé wine. The rarity of this wine makes it difficult to find outside of Greece.
Sideritis wine has a strong citrus flavor with a hint of salt. The aroma of Sideritis wine is that is flowers and fruits with subtle spicy and mineral notes. Sideritis is a wine that is a refreshing and crisp wine that is quite low in alcohol.It's the kind of wine that suits a warm summer afternoon enjoyed with a light meal. This wine goes well with meals and dishes such as salads and light appetizers.
The name Sideritis comes from the Greek word sidero, which means "iron." This may be a reference to the minerals that are in the wine. Other names for Sideritis include: Sideritis, Siderzites, Akaki, and Chimoniatatiko.
A common wine that Sideritis is blended with is Roditis, but there are other blending partners as well. Sideritis wine is distilled and ages for up to 12 years in oak casks.
Type of Greek Wine
Sideritis makes a refreshing white wine, but it can also make a rosé wine.
Wine Region for Sideritis in Greece
Sideritis is produced in the Peloponnese region and also the islands of Evia and Patras.
Sideritis Greek Wine Flavor Description
Sideritis wine is citrus flavored with the aroma of fruits, flowers, minerals, and spice.
Food Pairing for Sideritis Greek Wine
Sideritis wine goes well with a number of dishes including:
Salads
Dakos: rusks (or bread) with cheese and tomatoes
Tzatziki with veggies, pita bread, or crackers
Lemon roasted potatoes
Lemon pepper fish
Facts About Sideritis Greek Wine
Tha name Sideritis is derived from the term sidero, which means "iron." This may be due to its minerality or its thick skin
Sideritis is a rare white wine
Sideritis is mainly used as a blending wine as it offers acidity and zing
Finding Sideritis wine outside of Greece is a difficult task because of how rare it is
Sideritis Greek white wine is rare, but if you ever have a chance to try it, don't pass it up. You are more likely to come across it while travelling through Greece, so you'll be able to enjoy it with an authentic Greek meal.
Categorized in: Greek Wine List: White Wines, Red Wines
This post was written by Greek Boston