About the Greek White Wine Athiri
Written by Greek Boston in Greek Wine List: White Wines, Red Wines Comments Off on About the Greek White Wine Athiri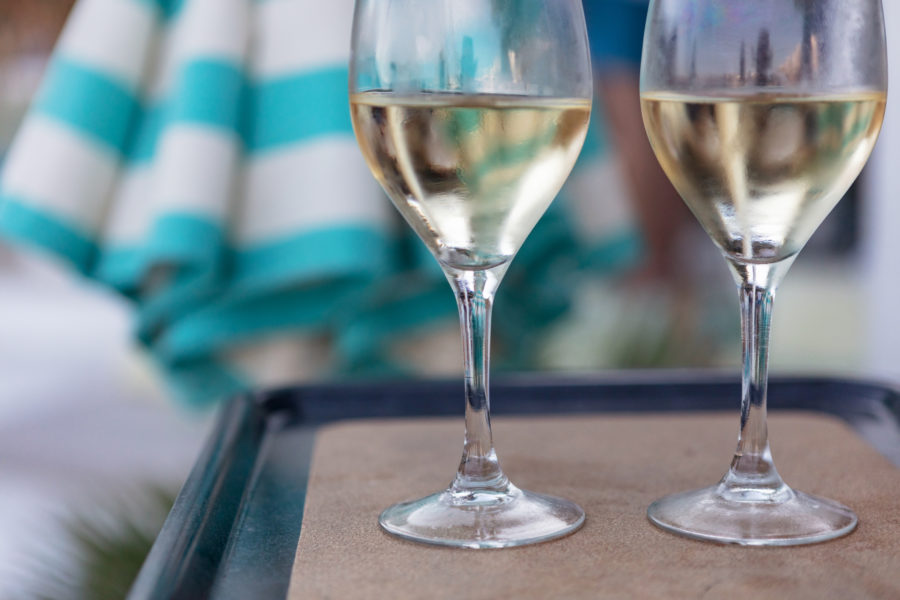 Athiri is a white-wine grape that grows exclusively in Greece. Athiri wine is mainly produced on the island of Rhodes. In fact, many Greek wine labels refer to Athiri as "Rhodes" because of how closely the two are associated. These white grapes are also used to produce another Greek white wine called Restina. Athiri wine is often blended with other wines including: Vilana, Assyrtiko, and Ladikino. Athiri is helpful in softening a more aggressive wine like Assyrtiko.
Athiri is also known as: Athiri Aspro, Athiri Leyko, Athiri Lefko, and Asprathiri.
Athiri wine has a flavor and aroma that reflects sweet citrus fruits including lemon. There is a light acidity to the wine and moderate alcohol level.
The Athiri grape is an ancient variety that has been used for centuries to produce quality dry white wines. The Athiri vine thrives in the arid and warm conditions of the Aegean. It is able to grow in different types of soil, which is likely why it is one of the most grown around the Aegean Islands and other areas around Greece.
Type of Greek Wine
Athiri is a wine grape that grows exclusively in Greece and produces white wines.
Wine Region for Athiri in Greece
Athiri is mainly produced in Rhodes, but is common throughout the Aegean.
Athiri Greek Wine Flavor Description
Athiri wine is descibed as having an aroma and flavor of sweet citrus fruits including that of the lemon.
Food Pairing for Athiri Greek Wine
Athiri white wine pairs well with:
Fish and seafood such as seabass, Greek mussles, cod, and tilapia
Grilled salmon with orzo salad
Pasta with zucchini, tomatoes, and a creamy lemon-yogurt sauce
Greek lemon chicken
Facts About Athiri Greek Wine
Athiri white wine grapes are an ancient variety
It is often referred to as "Rhodes" on Greek wine labels
Athiri is a lower acid variety of wine
This wine is best drunk within a few years because it does not age well
The Athiri grape is used in the production of Retsina wine
Athiri is an ancient wine grape variety that produces white wine. Produced exclusively in Greece, you will not want to miss experiencing this wine.
Categorized in: Greek Wine List: White Wines, Red Wines
This post was written by Greek Boston