About the Greek White Wine Romeiko
Written by Greek Boston in Greek Wine List: White Wines, Red Wines Comments Off on About the Greek White Wine Romeiko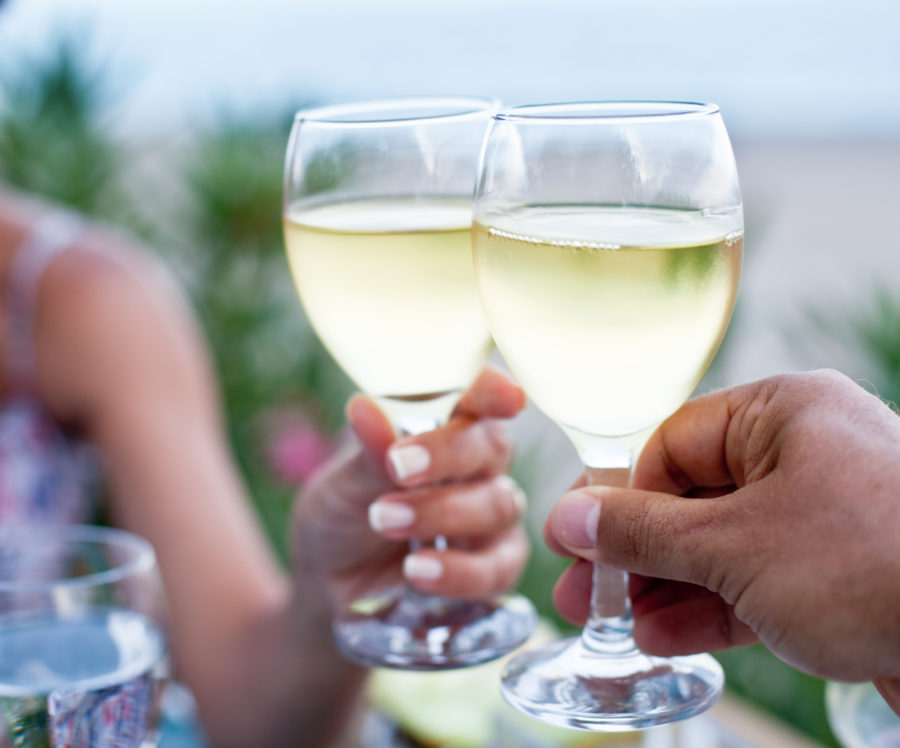 Romeiko is a light red-skinned grape variety that is mainly grown in Crete, specifically the region of Chania. They thrive in the Kissamos area of Chania. These grapes mature late and are high-yeilding. The Romeiko grapes produce a high-Baume must.
This makes it a good choice to blend with red, rose, and white wines. Must (Latin for "young wine") is the freshly crushed fruit juice that contains skins, seeds, and stems of the grape. The solid part of the must is called pomace and can represent 7 – 23% of the weight of the must. The making of must is the first step in winemaking.
Romeiko Greek wine is high in alcohol, low in acidity, and slightly orange in color. It is mainly used in the production of the wine Marouvas. Mouvras is similar to Oloros sherry. Romeiko helps to produce elegant sherry-like wines. The flavor and aroma of Romeiko wine is that of cloves, wild cherry, and blueberry. These wines pair well with fish dishes, ham dishes, and fermented cheeses.
Type of Greek Wine
Romeiko is a red wine made from a light red-skinned grape.
Wine Region for Romeiko in Greece
Romeiko is grown and produced in Crete, specifically the region of Chania.
Romeiko Greek Wine Flavor Description
Romeiko Greek wine has the flavor and aroma of cloves, blueberries, and wild cherries.
Food Pairing for Romeiko Greek Wine
Romeiko Greek wine pairs especially well with ham dish, fish dishes, and with cheese.
Cheese, spinach, and ham pie
Fish stew
Spanakopita
Gemista (stuffed tomatoes and bell peppers)
Cheese and ham souffle
Facts About Romeiko Greek Wine
Some bottles of Romeiko, like the Dourakis Winery's Romeiko 1997, are said to be among the best Greek wines
The name Romeiko is derived from the term "Romios," which is used to refer to modern Greeks (or Roman as a citizen of the former Byzantine Empire)
Romeiko is one of eleven distinctive grape varieties that play a large role in shaping the wines of Crete
Romeiko grapes thrive in Chania, more specifically in Kissamos
Romeiko grapes are important in the production of a sherry-like wines including one called Mouvras. Romeiko wine itself pairs well with delicious dishes and should definitely be tried by anyone who loves Cretan wines. Romeiko is being revived to create single-varietals and sparkling wines.
Categorized in: Greek Wine List: White Wines, Red Wines
This post was written by Greek Boston