About the Greek White Wine Savatiano
Written by Greek Boston in Greek Wine List: White Wines, Red Wines Comments Off on About the Greek White Wine Savatiano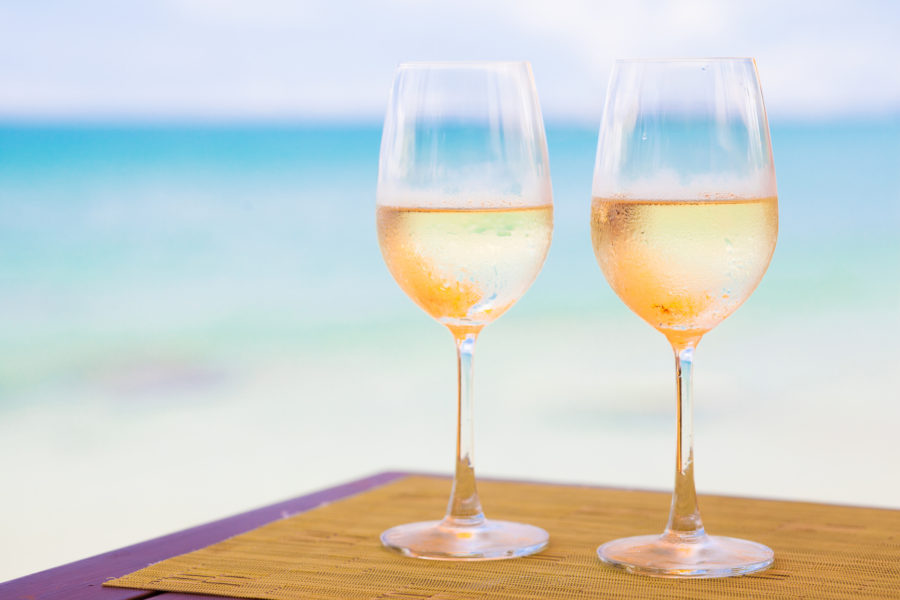 Savatiano white wine grapes are primarily used in the making of the wine Retsina. Savatiano is one of the most widely planted grapes throughout Greece. This is probably due partly to the fact that they are a drought and disease resistant grape. Savatiano grapes can be found in great quantities growing in central Greece, specifically in Attica. To a lesser degree, Savatiano grapes are grown in western Crete, the Cyclades, the Peloponnese, and Macedonia. The grape is also found growing in Euboea. Savatiano grapes have been cultivated for hundreds of years.
Savatiano grapes are white to pale yellow in color and medium to large in size. When the grapes are vinified, they can be different shades of yellow, but are often a deeper yellow. When Savatiano grapes are harvested early, they produce wines that are dry and possess characteristics of white flowers and citrus fruits. Savatiano wines have a good acidity and alcohol balance. It is often blended with Roditis and Assyrtiko wines.
Savatiano has low acidity, which makes it the perfect choice to blend with Roditis and Assyrtiko wines. Modern viticulture methods are improving the expressions of Savatiano, which is resulting in more Savatiano wines each vintage. Savatiano is also known as: Domdrania, Perachoritis, Stamatiano, and Kountoura Aspri.
Type of Greek Wine
Savatiano is a white wine grape that is primarily used to produce the wine Retsina.
Wine Region for Savatiano in Greece
Savatiano grapes grow in large amounts around central Greece, specifically in Attica. The grapes are also grown in western Crete, the Cyclades, the Peloponnese, Macedonia, and other areas throughout Greece. It is one of the more widely planted wine grapes.
Savatiano Greek Wine Flavor Description
When harvested early, Savatiano grapes produce a wine that is dry with characteristics of citrus fruits and white flowers with a tingly acidity. Retsina wine made from Savatiano grapes will have a peach and apple flavor. When Savatiano is oak-aged it tastes of lemon curd, wax, and lemon curd.
Food Pairing for Savatiano Greek Wine
This unique white wine with its hint of resinous notes and flavors of green apple, lime zest, and honeydew melon make it the perfect match heavily marinated meats, but also pairs well with everyday meals.
Greek beef kabobs
Marinated flank steak with tzatziki sauce
Souvlaki skewers
Facts About Savatiano Greek Wine
Savatiano is used to produce Retsina wine
Savatiano grapes were originally cultivated in Attica and then spread to Viotia and Evia, which was mentioned by Homer
The grapes also spread to Mesivria on the shores of the Black Sea. Mesivria was a Greek colony founded by Megaris
Bunches of Savatiano grapes are large and can weigh 500g
Savatiano has been well-known for its role in Retsina, but these days it's making a name for itself and gaining more respect.
Categorized in: Greek Wine List: White Wines, Red Wines
This post was written by Greek Boston