About the Greek White Wine Lagorthi
Written by Greek Boston in Greek Wine List: White Wines, Red Wines Comments Off on About the Greek White Wine Lagorthi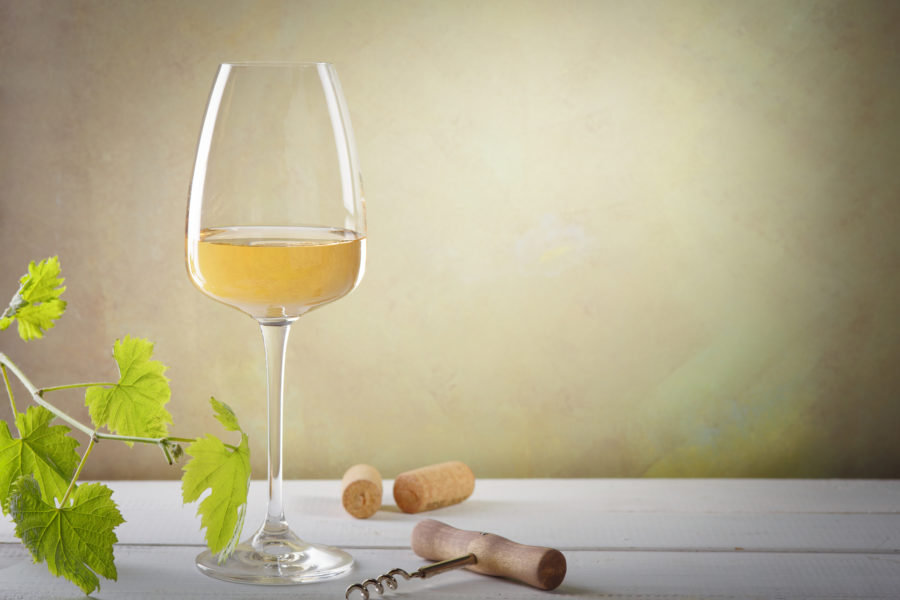 Lagorthi is a white wine grape that is grown mainly in the northern Peloponnese, specifically Achaia, and on some of the Ionian Islands. There are only a few vineyards that grow this particular wine grape. This wine grape is known to be sensitive to water stress, but it is resistant to disease. The Lagorthi wine grapes are late-maturing, typically around late September. They are thick-skinned grapes with a low juice content.A unique feature of this grape is that its able to mature with low sugar levels.
Lagorthi is a dry white wine that is crisp and elegant. It may remind one of wines from northern Europe. The color of this wine is a pale yellow. The alcohol level is low and the acidity is high. This variety is known to be ripe at 12% or less alcohol. The wine is rarely ages in oak. The best bottles of this wine are thought to be the single varietals. It is also blended with Greek and international wines.
This light-bodied wine has the aroma of citrus fruits such as lime and lemon as well as floral notes. Lagorthi wine has undertones of mineral. It pairs well with white meat dishes and seafood.
Type of Greek Wine
Lagorthi is a dry white wine that is pale yellow in color.
Wine Region for Lagorthi in Greece
Lagorthi is mainly grown in the Achaia area of the northern Peloponnese. It is also grown on some of the Ionian Islands.
Lagorthi Greek Wine Flavor Description
Lagorthi wine is light-bodied with the aroma of citrus fruits such as lemon and lime. There are also hints of floral and mineral notes. The wine tastes of citrus and peaches.
Food Pairing for Lagorthi Greek Wine
Lagorthi wine, like many white wines, pairs particularly well with seafood and white meat dishes.
Greek style fish croquettes
Fish kebabs
Grilled white fish with rice and vegetables
Chicken cooked with lemon and oregano
Pork tenderloin marinated in lemon, garlic, and oregano
Spanakopita
Facts About Lagorthi Greek Wine
Lagorthi that is grown at higher and colder altitudes has moderate alcohol levels and strong acidity
Lagorthi wine is a mountain-cultivated variety
The Greek blend of Lagorthi and Riesling provides the palate with the taste of juice peach with papaya aromas
Lagorthi wine is the opposite of what one might expect when thinking of a Greek white wine. Lagorthi is surprising with its great definition, freshness, and elegance.
Categorized in: Greek Wine List: White Wines, Red Wines
This post was written by Greek Boston