About the Greek Red Wine Limnio
Written by Greek Boston in Greek Wine List: White Wines, Red Wines Comments Off on About the Greek Red Wine Limnio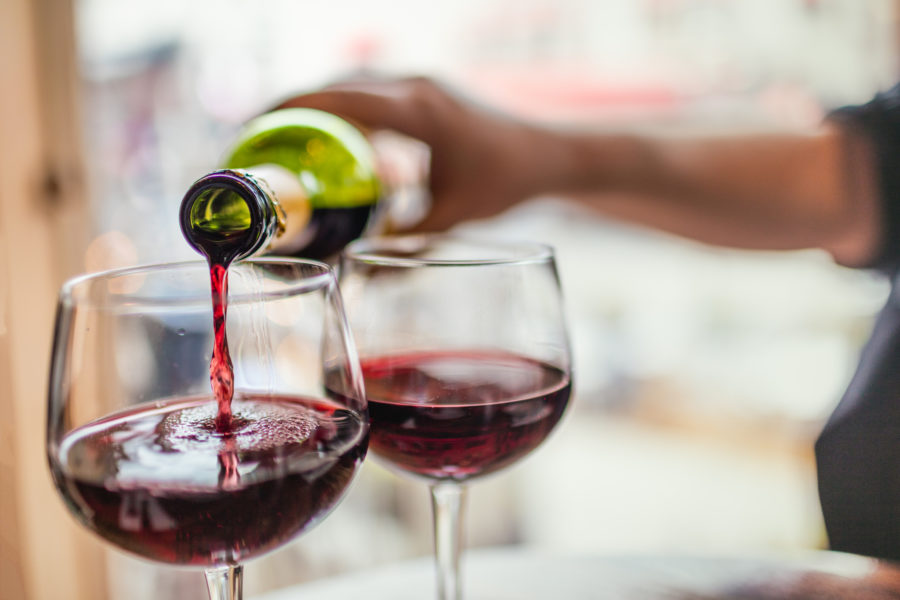 Limnio is a variety of Greek red wine that is made from grapes that have been used in the production of wine for over 2,000 years. The grape is native to the island of Lemnos, but doesn't grow there as much as it once did. Today, the grape the Limnio grape is grown in abundance on the peninsula of Halkidiki and in Rapsani, a town in Thessaly.
The Limnio grape is hardy, with strong resistance to drought. It is a dark-skinned grape that was first mentioned by Greek writers including Home, Polydefkis, and Hesiod. Aristotle is thought to have said the grape variety, Lemnia, produced the well-known Lemnian wine. The grape is able to produce high must weights (sugar content), which leads to the high alcohol level.
Limnio wine is also known as: Limniona, Lemniotiko, Lemniotico, Lemnio, Kalabaki, and Ntoyrou Kara to name a few. The wine is full-bodied with moderate acidity and tannins. Tannins are the textural element that makes a wine taste dry. The wine has a mineral aroma. When blended with other wines, Limnio adds an herbal aroma, color, and acidity. Limnio is known to be herbaceous, with the taste of bay leaves.There is also a more mild red berry flavor to the wine.
Pure Limnio wine can age for up to 4 – 7 years, but both single Limnios and blends with Limnio can be consumed on release. Limnio wine goes well with fish dishes and pasta dishes with meat as well as mild yellow cheeses. Don't be afraid to experiment with Limnio wine and food pairings, it goes well with many dishes.
Type of Greek Wine
Limnio is a red wine made from a dark-skinned grape.
Wine Region for Limnio in Greece
Limnio is produced in Lemnos, Halkidiki, and Rapsani.
Limnio Greek Wine Flavor Description
Limnio wine has an herbaceous flavour that strongly resembles that of the bay leaf. There is a mild red berry flavor as well. Limnio wine has a mineral aroma.
Food Pairing for Limnio Greek Wine
Limnio wine goes well with fish and pasta dishes with meat especially, but it's an easy wine to experiment with:
Lasagna
Baked lamb with eggplant
Shrimp Youvetsi (Greek orzo with shrimp)
Pastitsio (Greek pasta bake)
Giouvetsi (Greek beef stew with orzo)
Facts About Limnio Greek Wine
Limnio wine is indigenous to Lemnos, Greece
It was mentioned by early Greek poets Homer and Aristotle
Limnio grapes have been used in the production of wine for over 2,000 years
Limnio grapes are hardy and produce a lovely Greek red wine that easy to experiment with when it comes to food.
Categorized in: Greek Wine List: White Wines, Red Wines
This post was written by Greek Boston