About the Greek White Wine Moschofilero
Written by Greek Boston in Greek Wine List: White Wines, Red Wines Comments Off on About the Greek White Wine Moschofilero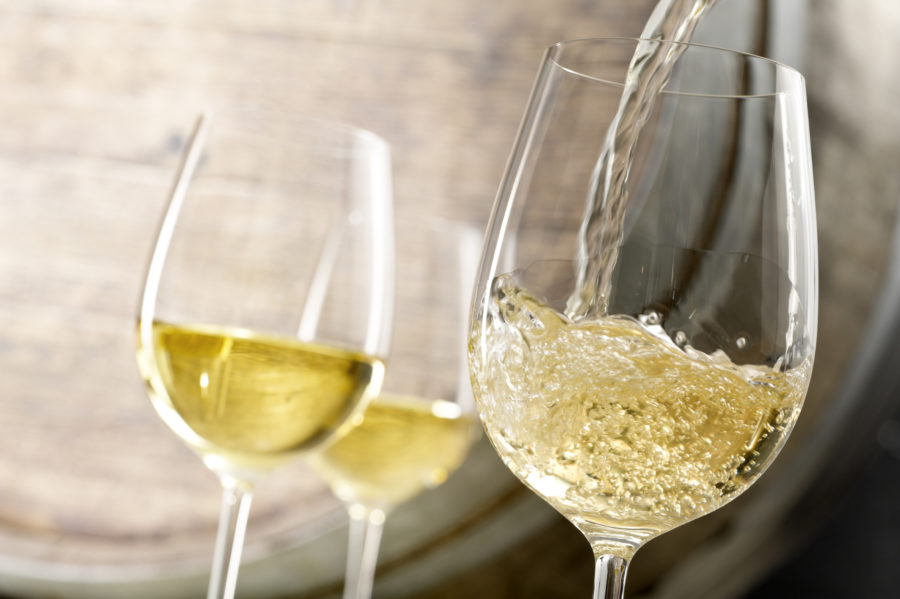 Moschofilero is a white wine that is made from white grapes that typically have pink or purple skin. The grapes used to make Moschofilero are grown primarily in the southern Peloponnese and Mantinia Plateau. Moschofilero white wine has lovely smells and flavors of rose, peppermint, and even a slight hint of citrus. This is not surprising considering the Peloponnese is known for its rose bushes, citrus trees, and peppermint plants.
The plateau region of Mantinia yields grapes that are more floral and aromatic. The elevation of Mantinia can work for or against the Moschofilero grapes as they are quite sensitive. Bad weather, including a lot of rain, can lead to insufficient sugar content. Moschofilero grapes grown at lower elevations are generally used for sparkling wine.
Moschofilero is an ancient grape that comes from the Fileri grape. It is thought there is not just one Moschofilero, but many varieties that stem from the ancient grape. The suffix -filero is attached to many varieties from the area that are similar, but not exactly the same as, Moschofilero.
Moschofilero goes by other names, some of which include: Mosxofilero, Moscofilero, Fileri Trigoleos, and Phileri Tripoleos.
Type of Greek Wine 
Moschofilero is a white wine made of grapes that have pink or purple skin.
Wine Region for Moschofilero in Greece
Moschofilero is mainly produced in the Peloponnese in Greece.
Moschofilero Greek Wine Flavor Description
Moschofilero white wine has distinctive rose and peppermint aromas and flavors with just a hint of citrus.
Food Pairing for Moschofilero Greek Wine
Moschofilero white wine pairs well with a variety of dishes and foods including:
Fruits
Cheeses
Greek lemon chicken
Psari Plaki (a Greek-style baked fish)
Traditional Greek fish soup
Scallops
Facts About Moschofilero Greek Wine 
Wines made under the Mantania PDO (Protected Designation of Origin) must contain at least 85% Moschofilero.
If you're a fan of Muscato, you will enjoy Moschofilero as they are quite similar.
Moschofilero is pronounced "mos-coh-FEE-ler-oh)
The pink-skinned grape is cultivated in the highest altitudes of the Mantineia appellation
Moschofilero is similar to Pinot Gris, but has more of a bite and earthy aromas
Moschofilero is a distinctive Greek white wine that is made from an ancient grape variety in the Filero group. This white wine is very food-friendly and can be paired with everything from fruits to meat dishes.
Categorized in: Greek Wine List: White Wines, Red Wines
This post was written by Greek Boston