About the Greek White Wine Aidani
Written by Greek Boston in Greek Wine List: White Wines, Red Wines Comments Off on About the Greek White Wine Aidani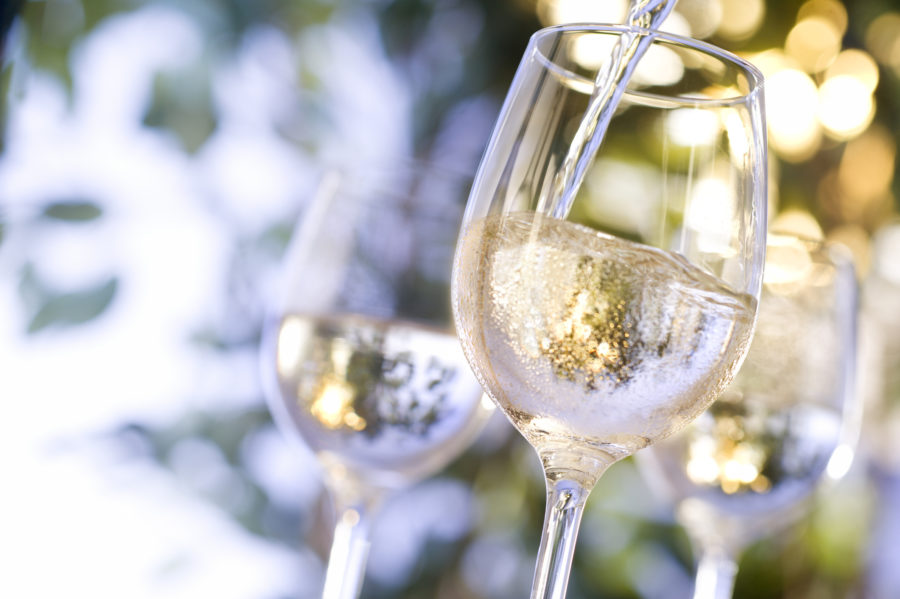 The Greek wine Aidani is mainly produced on the island of Santorini in the Aegean Sea, though other islands also grow Aidani grapes in smaller quantities. It is often referred to as Aidani Aspro to distinguish it from the dark-skinned variant called Aidani Mavro. Aspro in Greek means "white."
The white grapes that are used to make Aidani wine are harvested in the autumn. This white grape is known by a number of names including, but not limited to: Aidani Aspro, Aedani, Aidano, Leyko, Lefko, and Lafko Adiani.
Aidani wine is usually blended with Assyrtico wine to create a blend known as Brousko. Aidani wine is lower in acidity and sugar than Assyrtico. Aidani contributes its aroma of floral scents to the blend. Together, Aidani and Assyrtico create a consistent wine. Another blend that uses Aidani is with Assyrtico and Athiri wines.
The island of Santorini has volcanic soil due to the volcanic eruption that occurred in 1646 BC. This makes the grapes grown on the island unique with their own flavor and aroma that can't be found anywhere else.
Type of Greek Wine
This is a white wine with a subtle floral aroma and the flavor of yellow fruits.
Wine Region of Aidani in Greece
Aidani wine is mainly produced in the Greek island of Santorini, but also in other islands in lesser quantities.
Aidani Greek Wine Flavor Description
This Greek white wine is dry with a pale lemon yellow-green color. Aidani wine tastes and smells of yellow fruits while also containing hints of a floral aroma. Aidani also has some characteristics of oak. After fermentation, Aidani wines come out more sweet, which makes it ideal for sweet dessert wines.
Food Pairing for Aidani Greek Wine
Aidani wine is a perfect match for:
Grilled white fish with lemon
Fried zucchini
Pasri Plaki (Greek-style baked fish)
Baklava
Revani (Greek semolina cake)
Milopita (Greek apple cake)
Facts About Aidani Greek Wine
This is an ancient Greek variety of wine
Aidani grapes grow best on the volcanic soils of Santorini, which contain metals and iron
It is also used to make dessert wines thanks to its subtle fruit flavor
Aidani grapes are cultivated 70 – 300 meters above sea level
Aidani wine is unique thanks to the volcanic soil it grows and thrives in. While other areas are starting to grow the grape, there's nothing quite like the ones that come from Santorini. Aidani will go perfectly with many meals and desserts you serve.
Categorized in: Greek Wine List: White Wines, Red Wines
This post was written by Greek Boston