About the Greek Red Wine Vertzami
Written by Greek Boston in Greek Wine List: White Wines, Red Wines Comments Off on About the Greek Red Wine Vertzami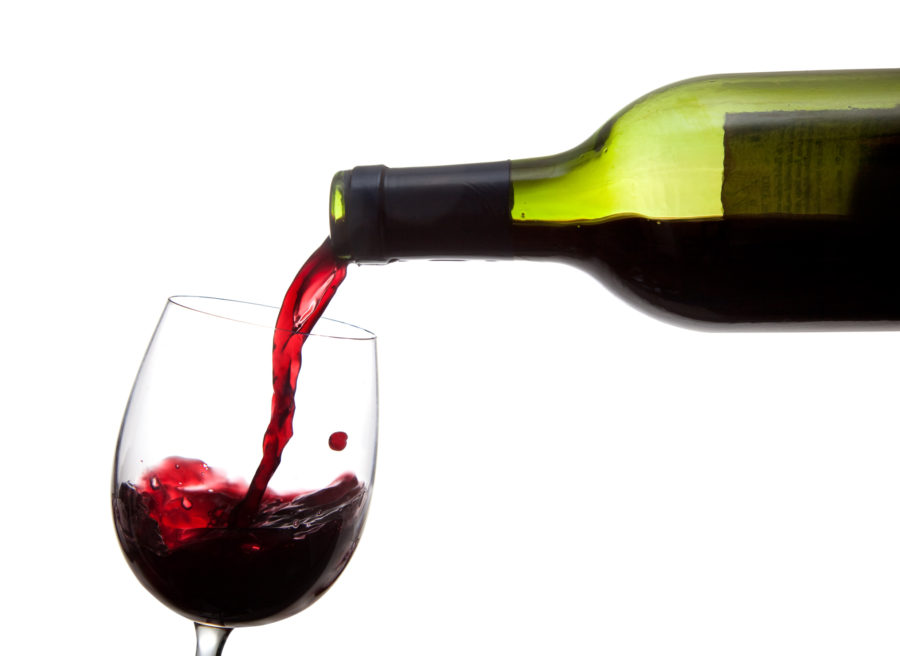 Vertzami is a dark, thick-skinned grape that produces a red wine. This variety of grape is grown around Greece, but mainly in the Ionian Islands and even up toward Epirus. It is also grown in Cyprus where it is called Lefkas. The name Lefkas comes from the Ionian Island of Lefkas, where the best Vertzami single-varietal wines are produced.
It is thought that the Venetians introduced Vertzami when they were in control of the Ionian Islands from the 14th – 18th century. Vertzami is also blended with other Greek wine varieties. This blending is usually done in Central Greece and the Peloponnese.
Vertzami is high in anthocyanins, which are a type of flavonoid that help to protect against disease (such as downy mildew) and gives it its deep red color. Vertzami grapes like a calcareous soil at low altitudes. When at high altitudes, they have more difficulty ripening.
Vertzami wine is also known as: Lefkada, Lefkaditiko, Bertzami, Matzavi, Martzavi, and Varzami Marzemina. The aroma of Vertzami is that of cinnamon, bay leaf, cedar, and black fruit. There is also a hint of oak. There is a high level of acidity to the wine, but only moderate body and alcohol. Vertzami wine pairs well with hearty meat dishes.
Type of Greek Wine
Vertzami is a red wine made from dark, thick-skinned grapes.
Wine Region for Vertzami in Greece
Vertzami wine is produced mainly on the Ionian Island of Lefkada, but blending is generally done in the Peloponnese and Central Greece.
Vertzami Greek Wine Flavor Description
Vertzami wine has the distinct aroma of cedar, cinnamon, and bay leaf, with hints of fruit.
Food Pairing for Vertzami Greek Wine
Vertzami wine goes well with meat dishes:
Greek style veal stew
Beef with garlic and onions
Moussaka
Beef curry
Barbequed meats
Facts About Vertzami Greek Wine
Here are a few interesting facts about Vertzami wine:
In a study of 20 different wine grapes, Vertzami was the richest in anthocyanins. In fact, they are three times higher than average.
Vertzami's intensely dark color shows just how much antioxidants the grape possesses. These antioxidants helps to protect the body from degenerative diseases.
Vertzami is thought to be a member of the Balsamina/Barzemino/Marzemino cultivar family, which has their origin in Italy. It was introduced by the Venetians to the Ionian Islands during their dominion.
Vertzami wine is not only a great single-varietal, but it is also a great blending partner for other wines. It also pairs wonderfully with many Greek food dishes.
Categorized in: Greek Wine List: White Wines, Red Wines
This post was written by Greek Boston