Top Greek Wine Brands to Try
Written by Greek Boston in Greek Cooking, Greek Wine List: White Wines, Red Wines Comments Off on Top Greek Wine Brands to Try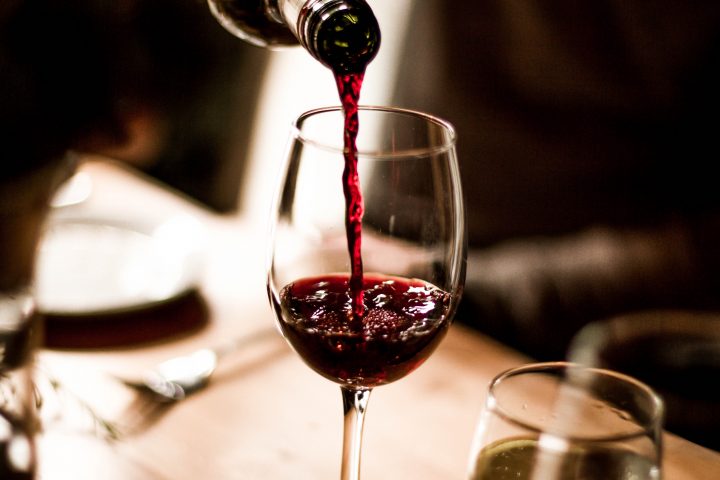 Wine has been produced in Greece for thousands of years,. In fact, the Ancient Greeks even had a god, Dionysius, who was associated with wine. However, in recent history, other wine regions in the world experienced greater popularity. This is changing, though, and Greek wine brands are on the rise, with many top Greek wine brands gaining popularity outside of Greece.
Many of us may have an understanding of certain popular wine grapes that are available in the wine regions, but for the most part, Greek has its own top grapes that not only grow great in Greece, but also make some delicious wines. These grapes include Saviatiano, Rhoditis, Agiorgitiko, and Mavrodaphne. For more information on the top grapes of Greece, please visit this section.
There are many wineries throughout Greece that make wines using these grapes, and each wine region produces wine that have their own, unique properties. There are around 300 grapes that grow well in Greece, and some of them are more popular than others for making wines.  Each of these wineries use different grapes, and they all have their unique spin on it. Here are some of the best that can be found outside of Greece.
Located in the Northwestern part of Greece in Western Macedonia, this winery was founded in 1997 by the experienced viticulturist Makis Mavridis and chemist-oenologist Angelos Iatridis. It took them several years experimenting with creating wines in several locations in Greece, and they eventually settled on their current location. They have wines that use the Sauvignon Blanc, Chardonnay, Xinomavro, Strofi, Vachos, Syrah, and Malagouzia grapes.
Chatzivaritis Estate, also referred to as Domaine Chatzivaritis, is located on a 120 acre property in Goumenissa in Kilkis, Greece. They make wines from the Greek wine varieties of Xinomavro, Negoska, Roditis and Assyrtico, and they also work in other grapes from other cultures, such as Sauvignon Blanc , Merlot , Chardonnay  and Cabernet Sauvignon.
Domaine Papagiannakos is located in Mesogaia, which is in Attica, which is home to the famous Attica Vine. The famous Temple of Artemis is This region has a great climate for the grapes that are grown here since the summers have ideal weather and the winters are fairly mild. They have wines that are made with Assyrtiko, Granatus, Savatiano, Erythros, Retsina, Vareli, Kalogeri, and Merlot.
This winery is located on the Greek island of Santorini, which has unique growing conditions because of its volcanic soil, which imparts certain, unique flavors to the wines. The end result of this process is that the wines that are made here have unique properties and flavors that make these wines a popular choice. The winery sits on 12o acres of land and was established in 1903. They make wines with the following grapes: Assyrtiko, Mavrotragano, Aidani, Monsignori, Evdemon, Nykteri, and Vinsantos.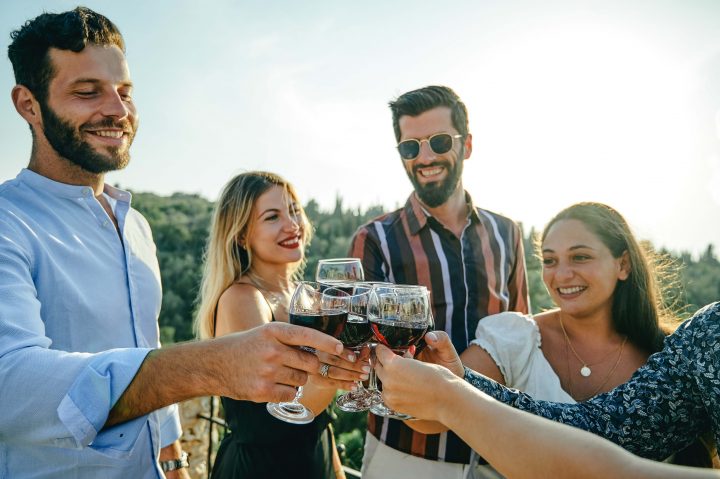 Gaia wines has several locations throughout Greece, and each of the places have their own, unique growing conditions for their wines. The two locations are Santorini, which has unique growing conditions for its wines, and Nemea, which is also a nice wine region.  Gaia Wines was first founded in 1997. The winery makes its wines from the Agiorgitiko, Syrah, Assyrtiko, Retsina, and Vinsantos vines.
Kir Yianni got its start in 1997 by the winemaker, Yiannis Boutaris, who is one of the most prominent people in Greek winemaking. He left the Boutari Wine Group to use his experience as the founder of Kir Yianni. Yianni's grandfather originally founded the Boutari Wine Group in 1879. In 2009, Ktima Kir Yianni added 10 hectares of land to their winery, making them one of the largest in Greece. They use the Chardonnay, Assyrtiko, Syrah, Merlot, Cabernet Sauvigno, Xinomavro, Assyrtiko, and Gewurztraminer grapes to make their wines. They also make Vermouth.
Ktima Akrani was founded by Antonis and Mary Triantafyllopoulou in 1996, 15 years after they moved to Kos Island. They were always wine lovers, and they decided to take that love and use it to make their own. In 2007 they received the designation of Greek  Protected Designation of Origin. They make their wines from the Akrani, Malagousia, Assyrtiko, Chardonnay, Merlot, and Syrah grapes.
Ktima Pavlidis, also known as Pavlidis Estate, is located in Drama, which is in Northn Greece. The winery is located in a valley that is situated on the steps of Mount Falakro. The winery got its start in 1998 and was founded by Christoforos Pavlidis. The property is thoughtfully designed and uses modern technologies to make their wines. They use the Sauvignon Blanc, Assyrtiko, Tempranillo, Syrah, Agiorgitiko, and Chardonnay grapes in their winemaking process.
Apostolis and Nana Lykos are the owners of this winery, which is located in Evia, Greece. Their father, Lykos, originally started the tradition of creating these wines. His son, Apostolis is the one who originally founded the winery. They make their wines from grapes grown in several locations: Evia, Boeotia, Thebes, other parts of Central Greece, and Nemea. The grapes they use are Assyrtiko, Savatiano, Roditis, Athiri, Malagousia, Cabernet Sauvignon, Merlot, Syrah, Grenache Rouge, Vradiano and Mavrokoudoura.
Our tradition of wine making began in 1917 in the Keratea region in Eastern Attica, when grandfather Antonis started making wines from scratch. Our current winery is located in Laureotiki in the region of Keratea, which is in Mesogaia, a popular zone for winemaking. They believe that "the authenticity of taste and the expression of Attica through our wines." The make wines from the Savatiano, Malagousia, Mandilaria, Merlot, Agiortiko, Assyrtiko, and Retsina grapes.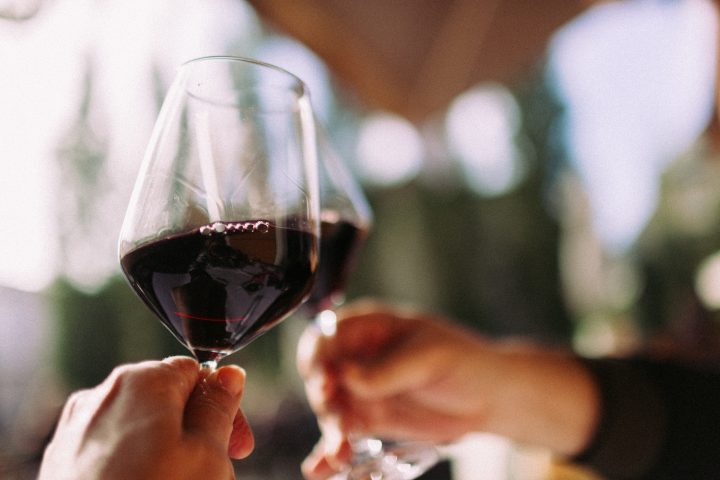 This winery is located on the Greek island of Crete, a unique region for making wine. The winery uses a combination of Cretan, Greek and International varieties of grapes. The winery was originally founded in 1930 and today operations have grown to create several premium wines. The wines are made with Vidiano, Liatiko, Assyrtiko, Syrah, Vidiano, Cabernet Sauvignon, Muscat, and Liatiko wines. 

The Tsalantis family has been making wines for the past 125 years. These wines are widely available both in and outside Greece. Over the years, the wine group has acquired wineries in five different regions in Northern Greece: Halkidiki, Mount Athos, Rapsani Mount Olympus, Maronia, and Naoussa. They make wines from the following grapes: Agiortikos, Kormilitsa, and Metohi Chromitsa.
Greek wine is perfect with any cuisine, not just Greek food. When it comes to wine pairing, you can use many of the same principals you would use when drinking wines from other cultures. That being said, Greek wine goes especially well with Greek food!
Also, you should consider visiting these wineries while you are in Greece to see the property and do some tastings. If you are interested in doing this, visit the website for the specific winery to find more information about tours and tastings. Some of them may not offer this, but some do, and doing wine tastings on site can be fun and memorable. Most of these wines can be found outside of Greece, but you may need to do some prior research in order to find them.
Keep in mind that many of these wineries use natural techniques and growing practices, which can help enhance the health and flavor of the wines. You should give these wines a try!
ABOUT THIS LIST:
The list above was researched by the GreekBoston.com team and is updated for 2022-2023.  This article is not a paid advertisement and we do not accept any payment to be included on this list.  If you feel we should add any additional resources and brands, please email greekboston@worldwidegreeks.com and the GreekBoston.com editorial team will make adjustments on an annual basis as necessary.  Thanks for supporting GreekBoston.com!
Categorized in: Greek Cooking, Greek Wine List: White Wines, Red Wines
This post was written by Greek Boston