About the Greek Red Wine Mavrodaphne
Written by Greek Boston in Greek Wine List: White Wines, Red Wines Comments Off on About the Greek Red Wine Mavrodaphne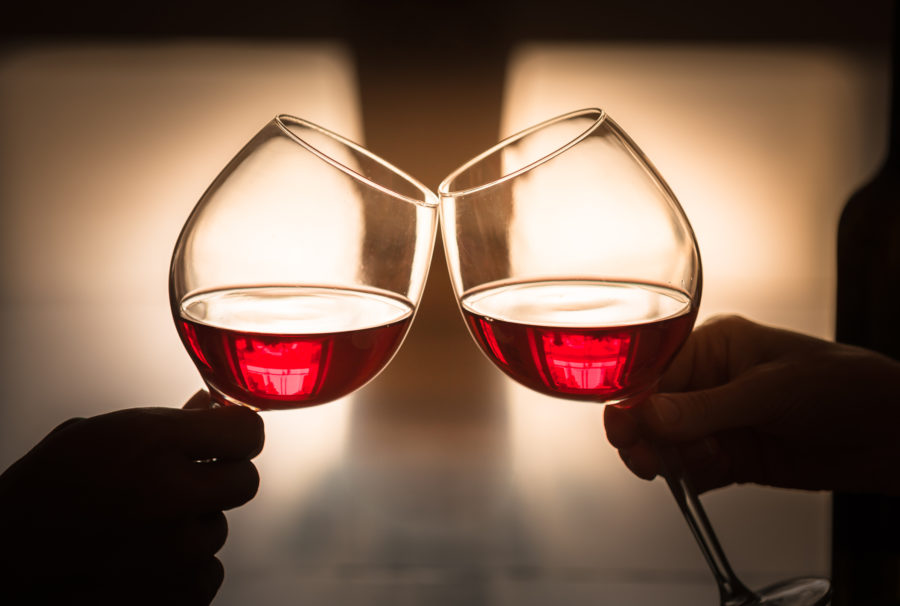 Mavrodaphne is a red wine that is produced from black grapes typically found in the northern Peloponnese. Translated, Mavrodaphne means "black laurel." The wine was named by Gustav Clauss who founded the Achaia Clauss winery. He chose the name due to the berries similarities to the laurel. But there may also have been someone Clauss loved named Daphne, so the name may have also come from there.
Mavrodaphne is a very dark, almost opaque wine. The aromas and flavors of Mavrodaphne are that of coffee, caramel, plums, raisins, and chocolate. The production process begins by exposing large vats of the wine to the sun. When the wine reaches a specific level of maturity, the fermentation process is halted by adding distillate from previous vintages. This is then transferred to underground cellars to finish maturing. A method called solera, blending various ages of wine, is then introduced. The wine is then aged, bottled, and sold.
Mavrodaphne is a sweet, full-bodied wine with medium acidity. It pairs well with chocolate, cheese, nuts, pies and desserts that are made with cherries, apples, pecans, or apricots, biscotti, and vanilla ice cream.
Type of Greek Wine
Mavrodaphne is a red wine made from black grapes that is primarily known as a sweet dessert wine.
 Wine Region for Mavrodaphne in Greece 
Mavrodaphne is mainly produced in the northern Peloponnese where the black wine grapes grow.
Mavrodaphne Greek Wine Flavor Description
Mavrodaphne has the aroma and flavor of coffee, caramel, raisins, chocolate, and plums. It is a sweet wine to the tatse.
Food Pairing for Mavrodaphne Greek Wine
Mavrodaphne wine pairs well with:
Fruit-based desserts
Fruit cake
Bakes figs with manouri. Manouri is a Greek, semi-soft cheese that is made from goat or sheep milk
Vanilla ice cream with hazelnuts or almonds
Pecan pie
Milopita (Greek apple cake)
Nutty flavored cheeses such as: Gruyere, Swiss, and Fontal
Facts About Mavrodaphne Greek Wine
It was produced around 1850 by Gustav Clauss
Mavrodaphne is made from black/dark-skinned grapes found in the northern Peloponnese
It is also known as Mavrodaphne of Patras
Mavrodaphne is one of Greece's strongest wine export
Mavrodaphne is a sweet port-style wine that pairs perfectly with desserts and light snacks. Mavrodaphne is considered one of the great varieties to come out of Greece to be shared with the world. Those with a nose for diverse and authentic wines will enjoy Mavrodaphne.
Categorized in: Greek Wine List: White Wines, Red Wines
This post was written by Greek Boston