About the Greek Red Wine Mandilaria
Written by Greek Boston in Greek Wine List: White Wines, Red Wines Comments Off on About the Greek Red Wine Mandilaria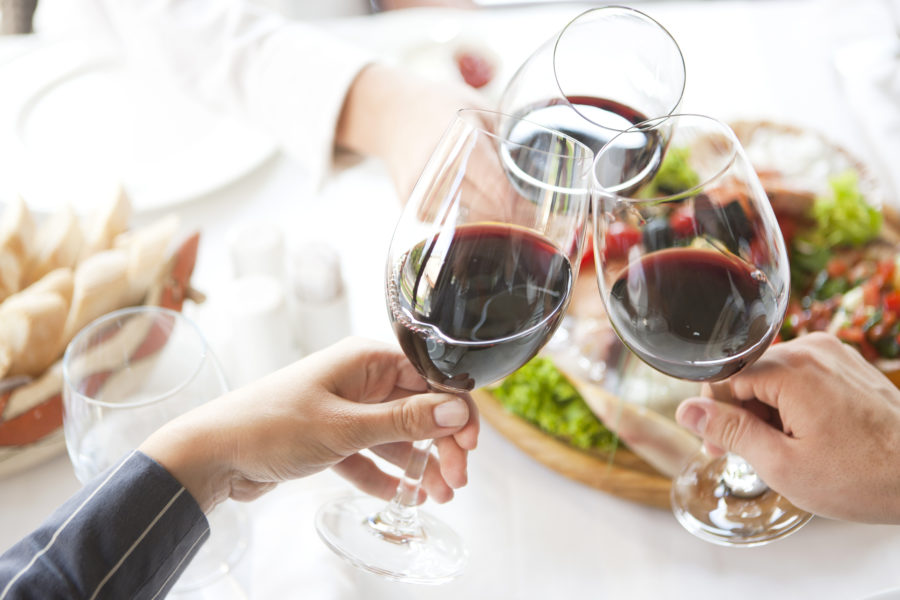 The Greek red wine Mandilaria is made from black-skinned grapes that are mainly grown on the island of Rhodes, but also on other Greek islands, and on the mainland. These grapes have thick skins, which are full of tannins that make wine dry. Wines made from these particular grapes are not high in alcohol. The alcohol content doesn't usually exceed 13%, which is average for wines made in this type of region. This average alcohol content, as well as lacking body, makes Mandilaria wine the perfect choice for blending.
Mandilaria wine is also known as: Mantilari, Mandelaria, Amorghiano, Kontoura, and Koundoura Mavri to name a few. Mandilaria wine has a history that dates back to antiquity. Cultivation has been linked to the Aegean Islands, but also Boeotia, Attica, and Evia. Mandilaria wine has the flavor and aroma of red fruits including raspberries and strawberries, spices, flowers, and thyme.
Mandilaria wine that has been aged longer will have more complexity giving it extra aroma and flavors. Consumed on release, the wine has medium aromas, body, and alcohol, with high acidity and tannins. Mandilaria goes well with fish and meat dishes.
Type of Greek Wine
Mandilaria is a red wine made from black-skinned grapes.
Wine Region for Mandilaria in Greece
Mandilaria wine is mainly produced on the island of Rhodes, but also other islands and the mainland.
Mandilaria Greek Wine Flavor Description
Mandilaria wine has the aroma of red fruits (strawberries, raspberries), thyme, flowers (rose, jasmine), and spices (cinnamon). It also has a hint of animal leather.
Food Pairing for Mandilaria Greek Wine
Mandilaria wine pairs well with meat and fish dishes:
Cretan meat pie with lamb
Greek style lamb meatballs
Filet mignon
Fish kebobs with vegetables
Facts About Mandilaria Greek Wine
Mandilaria's relatively low alcohol content makes it a perfect choice for blending with other wines
It is often blended with the Greek red wine Kotsifali
Allowing the wine to age in the bottle for a few years will leave you with a very "European" wine. Save one for a special occasion in the future!
Mandilaria wine is a beautiful red wine that resembles that of red fruits. It can be consumed right away or aged for a few years to experience it in a different way. Try both and see which you like better.
Categorized in: Greek Wine List: White Wines, Red Wines
This post was written by Greek Boston