About Fix Brewery
Written by Greek Boston in Greek Beers List: Pilsner, Ale, Lager Beers Comments Off on About Fix Brewery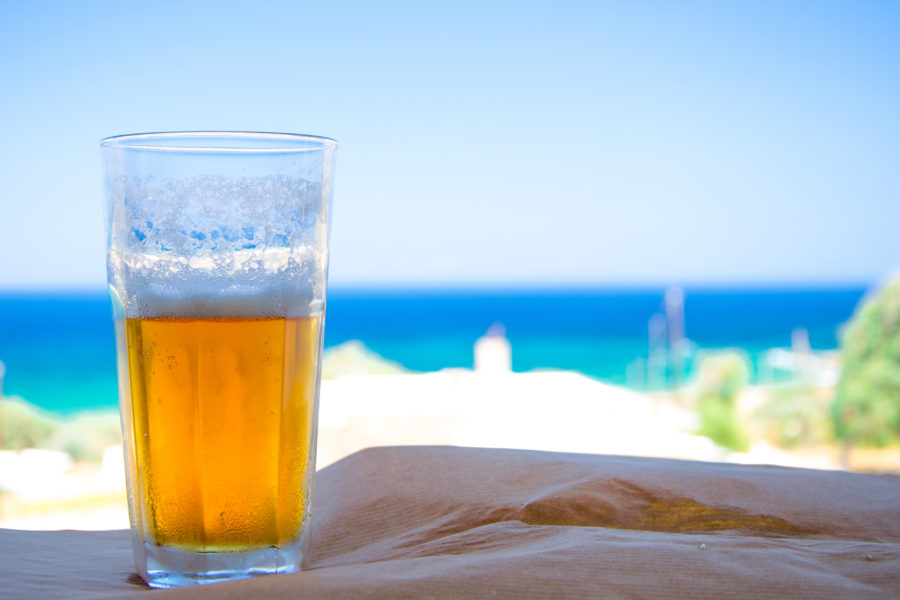 Founded in 1864 by Johann Karl Fix, Fix Brewery is located in Athens. It was the first major brewery in Greece. Johann Karl Fix's father had started brewing beer in Greece about 30 years earlier. His father, Johann Adam Fix was a miner from Spessart. He had followed the call of King Otto to Greece, and along with many other Bavarians settled close to Athens. By 1840, beer prevailed throughout Greece and Fix Brewery was one that seemed to continually be noted to have constant quality beer coming from its factory. Throughout the years, members of the Fix family would take over management of the Fix Brewery management.
In the 1860s, Fix beer gained popularity and a following among Greeks and would begin expanding throughout Athens. As they continued to grow, they needed a larger space, so Ioannis Fix moved his residence and shop to Syggrou Avenue. A few years after the move, his son joined him in the business and the plant would become steam-powered. It was the best beer making equipment for that time.
During the 1960s, Fix Brewery was of quasi-monopoly that prevented other breweries from entering the market in Greece. In 1965, the government made the choice to allow entry of foreign breweries into the Greek market. Though the brewery experienced ups and downs throughout the years, it would experience a resurgence. In 2008, Fix started to be produced by Olympic Brewery for Greek breweries.
The Fix family of beers includes Fix Dark, a premium dark lager; Fix Hellas, a premium lager, and Fix Aney, a non-alcoholic drink.
Where Fix Brewery Greek Beer is Made
The Fix Brewery is located in Athens.
Type of Greek Beer Brewed at Fix Brewery
Fix Brewery produces different styles of lagers and also a non-alcoholic drink.
Fix Brewery Greek Beer Flavor Description
Fix Premium Dark Lager was introduced in 2012. It has medium body with a hint of stickiness and finishes dry. Fix Premium Dark smells of cocoa and tastes of light coffee and chocolate. This dark-colored lager has light bitterness.
Fix Hellas, the first Greek beer, has a soft flavor and scents of apple and banana. Its pleasant flavor of malts, tea, and honey is long-lasting. This golden-colored beer is crisp and refreshing.
Fix Aney is a non-alcoholic beer that tastes authentically of beer. The aroma of Fix Aney is that of lemons and minerals. It tastes of crackers and hay with a hint of lemon. This pale gold non-alcoholic beer is slightly bitter.
Facts About Fix Brewery Greek Beer
A composer named Manos Hadjidakis worked at Fix Brewery when he was young
In 2008, Fix started to be produced by Olympic Brewery for Greek breweries
The old Fix Brewery has been turned into the Athens Museum of Contemporary Art
The can of Fix Hellas states it has won 38 gold medals and prizes
Fix Hellas won gold in the class of pale lagers in the 2019 Greek Beer Awards
Fix Dark won gold in the class of dark lagers in the 2019 Greek Beer Awards
Fix Brewery has had its ups and downs, but has come back strong and determined to succeed.
Categorized in: Greek Beers List: Pilsner, Ale, Lager Beers
This post was written by Greek Boston