About Mythos Brewery
Written by Greek Boston in Greek Beers List: Pilsner, Ale, Lager Beers Comments Off on About Mythos Brewery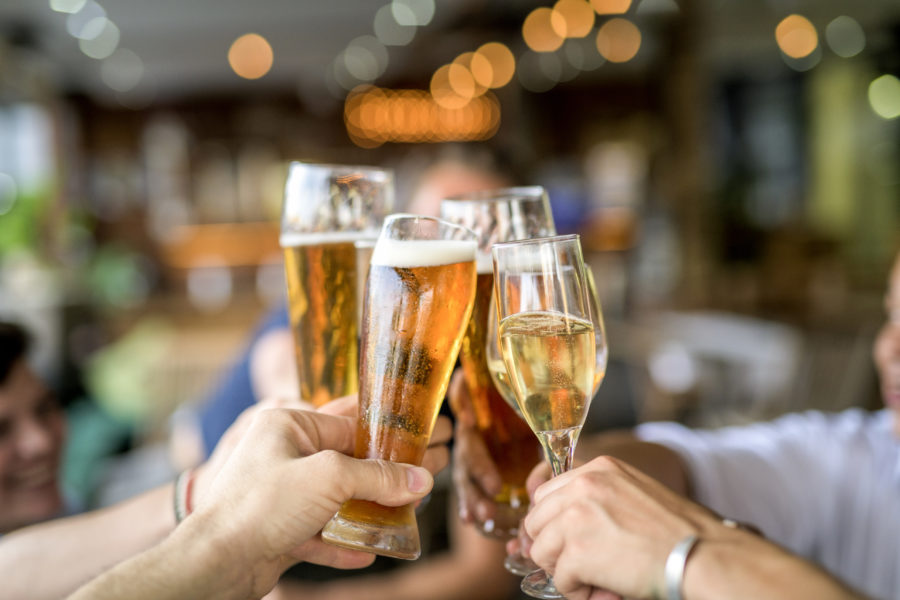 Mythos Brewery, the second-largest brewery in Greece, was established in 1970 under the name Henninger Hellas S.A. Since 1992, the brewery has been part of the Boutari Group. In 1994, it was renamed Northern Greece Brewery Ltd., but would be renamed again in 2001 to become Mythos Brewery. Since 2008, the brewery has been a subsidary of Carlsberg.
The brewery created Mythos beer in 1997. It is an authentic Greek beer that is enjoying by locals as well as foreign customers. In its first year, Mythos beer would be second in its class and third overall in terms of beer sales. Mythos Brewery also produces and distributes the German pilsner Kaiser, the German lager Henninger, and the Greek lager Golden. Mythos Brewery also imports and distributes brands such as Australia's Foster's, the Irish Guinness and Kilkenny, and the Danish Carlsberg. Mythos also exports to the U.S.A, Canada, Australia, Israel, Panama, and a number of European countries.
Mythos Brewery produces lagers, and pilsners, some of which include: Aegean, Ey Zython, Henninger, Golden Lager, Kaiser Pilsner, Mythos Hellenic Lager Beer, Mythos Red, Mythos Radler, Mythos Max 8% Hellenic Lager Beer, and Spartan.
Where Mythos Brewery Beer is Made
The main production plant of Mythos Brewery is located in Thessaloniki.
Type of Greek Beer Brewed at Mythos Brewery
Mythos Brewery produces beers, lagers, and pilsners.
Mythos Brewery Greek Beer Flavor Description
Mythos beer is a pale golden/yellow lager with a slight haze. The aroma of Mythos is floral and herbal with a touch of bread. Mythos beer tastes of hops with a hint of citrus. On the palate, this beer is smooth.
Aegean lager beer is clear yellow with a sweet aroma as well as barley and malts. It is also sweet tasting along with the taste of malts and barely. This lager is light-bodied and smooth.
Spartan is an amber-colored pilsner with a clean, mildly bitter taste. This is a pale malt with hints of citrus.
Mythos Red is a amber-orange colored beer with a sweet and malty taste with a hint of caramel. There is also slight bitterness. The aroma is malty with fruity notes.
Facts About Mythos Brewery Greek Beer
The Boutari Group is the second-largest producer of beer in Greece
The production and bottling plant located in the Sindou Industrial Region of Thessaloniki has the capacity to bottle 11,000,000 crates each year
Mythos pale lager has won bronze in the Greek Beer Awards
Mythos beers can be found in Greek supermarkets as well as in bars and restaurants
Mythos produces Kaiser beer, which sounds German and is made with German standards, but it is in fact a Greek beer
Mythos Brewery in Thessaloniki has produced some of the most-loved beers around Greece.
Categorized in: Greek Beers List: Pilsner, Ale, Lager Beers
This post was written by Greek Boston