About Athenian Brewery
Written by Greek Boston in Greek Beers List: Pilsner, Ale, Lager Beers Comments Off on About Athenian Brewery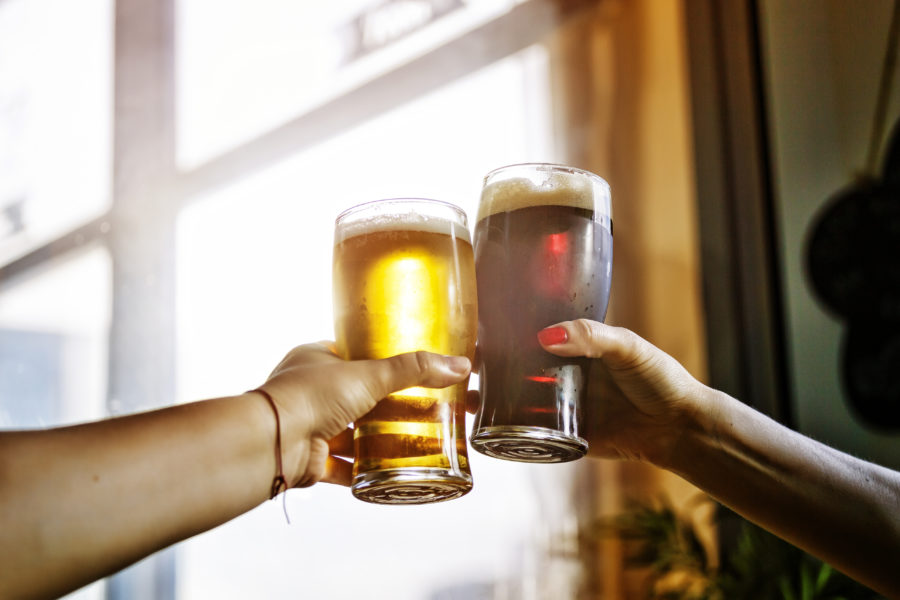 Founded in 1963 by a group of Greek entrepreneurs and a member of the Group Heineken NV Works, Athenian Brewery has become one of the leading companies to produce and market beer in Greece. The first Athenian Brewery opened in Athens and would be followed by a second factory in Thessaloniki in 1975. Then in 1985, a third factory was opened in Patras.
The Athenian Brewery produces a number of Greece's most well-loved beers including: Fischer, Buckler, Bios 5, Amstel, and Amstel Premium Pils to name a few. But their famous beer is called Alfa, which one might say is part of Greece's cultural heritage. It is similar to an American Lager. It's loved by locals and visitors alike. Athenian Brewery also imports beers such as Amstel Light, Kirin, Moretti, Desperados, and more.
It is the largest producer and distributer of beer in Greece. Included in their products are both alcoholic and non-alcoholic drinks. The brewery has come a long way. When it first opened, beer consumption in Greece was quite low. Today, the beers that come out of Athenian Brewery are distributed in at least thirty countries. Athenian Brewery beers are also enjoyed at local cultural events. One of the causes that the brewery supports the most is the cleaning of beaches. They are also the main sponsor of a start-up incubator called Orange Grove, which assists up to 80 start-ups at one time.
Where Athenian Brewery Greek Beer is Made
Athenian Brewery has factories in Athens, Thessaloniki, and Patras. The headquarters of Athenian Brewery is in Athens.
Type of Greek Beer Brewed at Athenian Brewery
The types of beer Athenian Brewery brews include lagers, pale lagers, pilsners, low-alcoholic beers, and American adjunct lagers.
Athenian Brewery Greek Beer Flavor Description
Alfa is a lager with 5% alcohol content. It is a clear golden color beer with a sour hop aroma. There is a faint note of grain. Alfa tastes of a lightly toasted biscuit with hints of herbs and flowers.
Bios 5 is a clear lager with a malty aroma and bitter taste. Amstel has the aroma of sweet malts and tastes of barley, light malts, hops, and corn. Bios 5 has a rich and full flavor that combines 5 grains: barley, wheat, rye, rice, and corn.
Zorbas is a beer that smells of malt with hints of sweetness. The taste is malty, but not overwhelming.
Facts About Athenian Brewery Greek Beer
Bios 5 is the first beer in the world that uses 5 grains – barley, wheat, rice, corn, and rye
Athenian Brewery is a member of Heineken
Athenian Brewery has two malteries and a water plant in addition to its three beer factories
Athenian Brewery has won a number of independent business awards
The Brewery actively promotes responsible drinking, which is evident on all bottles of beer
Athenian Brewery produces some of Greece's most loved beers that are definitely worth a try.
Categorized in: Greek Beers List: Pilsner, Ale, Lager Beers
This post was written by Greek Boston