About Septem Brewery
Written by Greek Boston in Greek Beers List: Pilsner, Ale, Lager Beers Comments Off on About Septem Brewery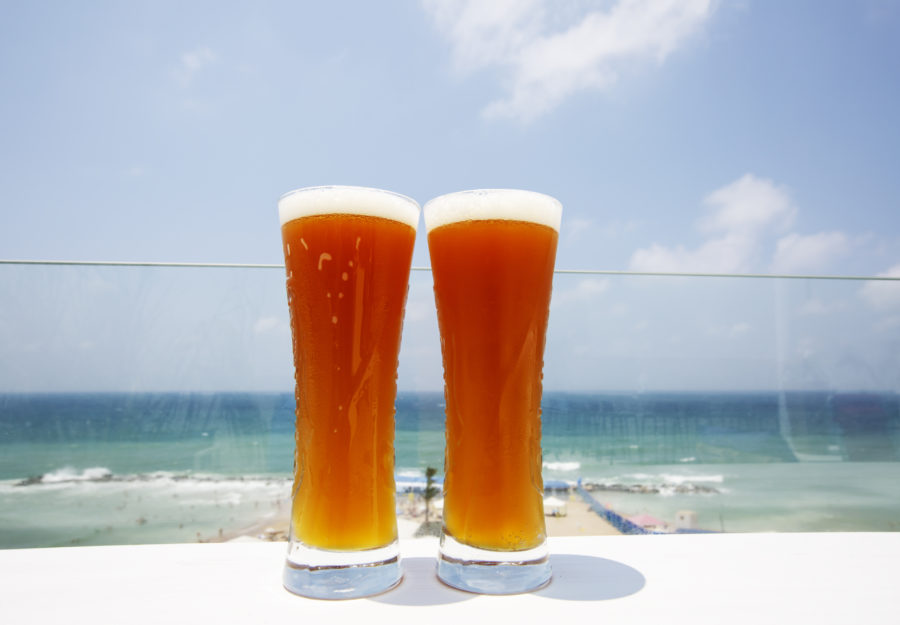 Septem Brewery is located in Orologio on the island of Evvia. It was founded by a chemist and oenologist by the name of Sophocles Panagiotou and an economist by the name of Georgios Panagiotou. The brewery distributed its first batch of beer in 2009.
The goal of Septem Brewery is produce high quality Greek beers that have quality aromas and flavors. They choose the best hops and malts to use to create these diverse flavors. They are taking the knowledge gained as an oenologist and apply the same standards to create their beers. Septem Brewery only produces non-pasteurized beer in order to leave the best flavor with the beer.
In Latin, the word Septem means "Seven," which represents creation and what inspired the founders to create a variety of beers: Sunday's Honey Golden Ale, Monday's Pilsner Beer, Thursday's Premium Red Ale Beer, Friday's Pale Ale, Saturday's Porter, Septem 8th Day, and A.C.E. Septem Brewery has two varieties that are now retired.
Where Septem Brewery Greek Beer is Made
Septem Greek beer is produced on the island of Evvia.
Type of Greek Beer Brewed at Septem Brewery
Septem Brewery produces ales, porters, and pilsners.
Septem Brewery Greek Beer Flavor Description
Sunday's Honey Golden Ale uses pale ale malt, crystal malt, and pilsner malt. Hops used are German Tettnanger and Slovenian Styrian Golding. This Greek beer uses Greek flower honey to give it its honey taste. Greek orange blossom is also prominent. This golden-colored beer has the aroma of orange, exotic fruits, and peach.
Thursday's Red Ale is more from three types of malt and two varieties of hops. This bright red colored beer smells of toffee, caramel and roasted nuts. Its taste is sweet and slightly bitter.
Septem 8th Day is produced with three types of malts and whole hops flower of the US Mosaic, Citra, and Simcoe. This unpasteurized and unfiltered been has the aroma of citrus, tangerine, lychee, peach, and mango. The bitter taste of the beer is followed by mango and pine.
A.C.E. has the aroma of citrus, lime, and orange. The sweetness of this beer covers much of the bitterness. With this beer, you will experience a long-lasting aftertaste.
Facts About Septem Brewery Greek Beer
Sunday's Honey Golden Ale won the silver medal for design and packing in 2011 in the International Beer Challenge
Sunday's Honey Golden Ale also won gold in the International Beer Challenge in 2012 and bronze in 2013 and 2014
Septem's Porter won bronze in the International Beer Challenge in 2013 and 2014
Ratebeer.com voted C.E the Best Greek Beer in 2013.
Septem Microbrewery won for Best Greek Brewery at Ratebeer.com in 2011, 2012, 2013, and 2014
Septem Brewery has won a number of awards for its high-quality and great tasting beers, so they are definitely worth a try.
Categorized in: Greek Beers List: Pilsner, Ale, Lager Beers
This post was written by Greek Boston