About Zeos Brewery
Written by Greek Boston in Greek Beers List: Pilsner, Ale, Lager Beers Comments Off on About Zeos Brewery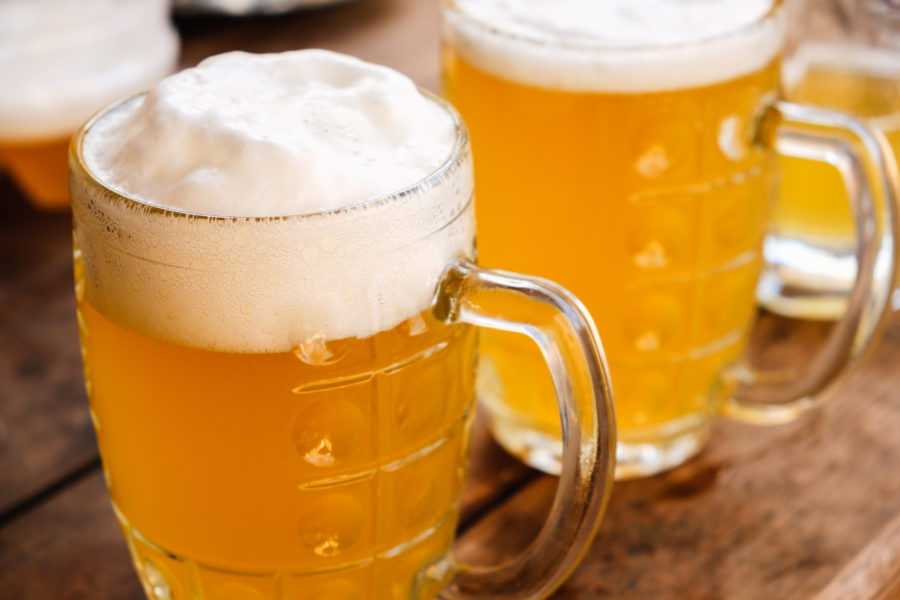 Established in 1988, Zeos Brewery takes pride in using only the best ingredients to create their beer recipes. Zeos sticks to strict purity standards. They do not use preservatives, chemicals, syrups, or clarifiers in the production of their beer. Zeos Brewery uses natural ingredients: malted wheat, hops, malted barley, hops, yeast, and mountain spring water. Zeos Brewery has adapted old world beer styles to modern brewing techniques.
Zeos Pilsner started with a pilsner that was hand-crafted by a Canadian brewmaster named David Wood. The demand for this beer has increased over the years, its grains, hops, and sweet artesian water from the Peloponnese making a strong impression in the Greek market. Zeos would go on to create new products and expand their market. Their reputation has only gotten better with time.
Zeos Brewery is located in the Peloponnese Peninsula of Greece, surrounded by aromatic orange groves as well as olive plantations. Located just outside of Argos, the location of this brewery couldn't be any more historic. Two ancient fortresses are in the area.
Zeo Brewery has created some impressive beers including: Zeos Gold Pilsner, Zeos Black Weiss, and Zeos Blue Lager. In addition to the people of Greece enjoying these fine beers, Zeos exports their products allowing the world to experience a taste of Greece.
Where Zeos Brewery Greek Beer is Made
Zeos Brewery Greek beer is made near Argos in the Peloponnese Peninsula.
Type of Greek Beer Brewed at Zeos Brewery
Zeos Brewery makes Greek lagers and pilsners.
Zeos Brewery Greek Beer Flavor Description
Zeos Gold Pilsner is a full-bodied beer with the aroma of flowers with a hint of fruit. The taste is of light straw and slightly earthy with a medium amount of hops.
Zeos Blue Lager has a crisp flavor that begins sweet and finishes slightly bitter. This is a refreshing beer that has a lovely, light aroma. Zeos Blue Lager pairs well with veal, fish, and poultry.
Zeos Black Weiss beer has a full-bodied texture. The aroma resembles caramel and roasted coffee. The taste is that of caramel, chocolate coffee, and nuts.
Facts About Zeos Brewery Greek Beer
Zeos Blue Lager is Zeos Brewery's number one premium export
Zeos beer has received worldwide recognition and awards for its excellence
Zeos Black Weiss is a two-time silver winner of the BTI World Beer Championships
Zeos Gold Pilsner is a three-time silver winner of the BTI World Beer Championships
Zeos Brewery beers have become so loved and respected they have gained an almost cult-like following
The brewery adheres to the high standards of the 500-year-old German Beer Purity Law
Zeos Brewery has produced beers that are not only loved in Greece, but worldwide.
Categorized in: Greek Beers List: Pilsner, Ale, Lager Beers
This post was written by Greek Boston