About Thrace Brewery
Written by Greek Boston in Greek Beers List: Pilsner, Ale, Lager Beers Comments Off on About Thrace Brewery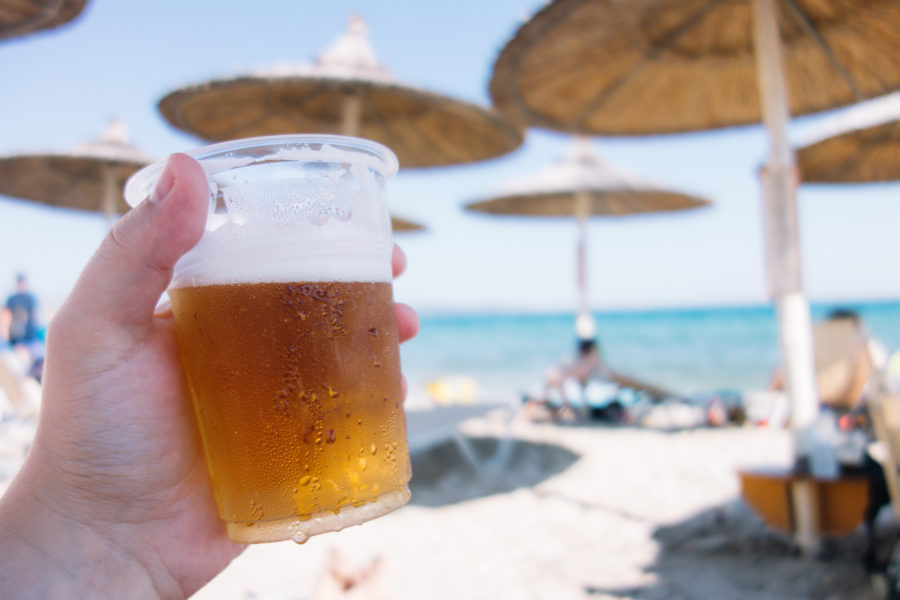 Macedonian Thrace Brewery was established in the late 1990s by Demetri Politopoulos. The Brewery's location, Komotini's Industrial Area, was chosen for the abundance of quality water that flows from the Rodopi Mountain range. In 1998, Macedonian Thrace Brewery would launch the first 100% Greek beer with a Greek label. This beer was named Vergina Premium Lager.
The Vergina line of beers would grow over the years. In 2001, Vergina Red made its way on to the scene. In June of 2003, Vergina Weiss was launched. Vergina Weiss is a global beer champion! It is a Hefeweizen style beer. Vergina Poryfa, which is produced in limited quantities each year, was launched in June of 2013. In 2017, Vergina XXX Black was born. Tuvunu was created to showcase Greece's natural spring water, herbs, and fruits.
In their effort to be self-sufficient, Macedonian Thrace Brewing established their own malting plant. In fact, it is Greece's first Greek owned malting plant and technologically advanced. The plant supplies Thracian Malt to dozens of breweries around Greece and the Eastern Mediterranean. The malting plant uses only water and barley and does not add any plant hormones or additives. They take the traditional purity law seriously and provide their customers with the best quality possible.
Where Macedonian Thrace Greek Beer is Made
Macedonian Thrace Beer is made in the industrial area of Komotini, Greece.
Type of Greek Beer Brewed at Macedonian Thrace Brewery
Macedonian Thrace produces Greek lagers.
Macedonian Thrace Greek Beer Flavor Description
Vergina Weiss is characterized by its aromatic wheat flavor. This beer has a hazy appearance that is the result of top-fermenting yeast. The fermentation method used gives the beer a fruity aroma that has hints of banana and clove.
Vergina XXX Black is a dark beer tastes and smells of coffee and vanilla. Vergina XXX Black is an unfiltered beer that pairs well with dark chocolate desserts and smoked cheeses and sausages.
Vergina Porfyra is a clear blond color and is characterized by its classic hops scents and aromatic malt. This beer is similar in taste to that of Belgian blond monastic beers. Porfyra pairs nicely with fresh cheeses and light chicken dishes.
Vergina Red is characterized by its fruity aroma, especially that of blackberries, exotic fruits, as well as honey. Vergina Red tastes both sweet and bitter.
Facts About Macedonian Thrace Greek Beer
Vergina Red was originally brewed for the brewmaster's wedding
Vergina beer has gained a following not only in Greece, but around the world. From Australia to New York, people are loving this taste of Greece
Macedonian Thrace Brewery and Vergina Weiss won the Silver European Beer Star of 2018
Vergina beer's birthday is on February 13th
Macedonian Thrace Brewery produces high-quality and delicious Greek beers.
Categorized in: Greek Beers List: Pilsner, Ale, Lager Beers
This post was written by Greek Boston