Greek Christening Gifts for the Godparents
Written by Greek Boston in Greek Christening Traditions Comments Off on Greek Christening Gifts for the Godparents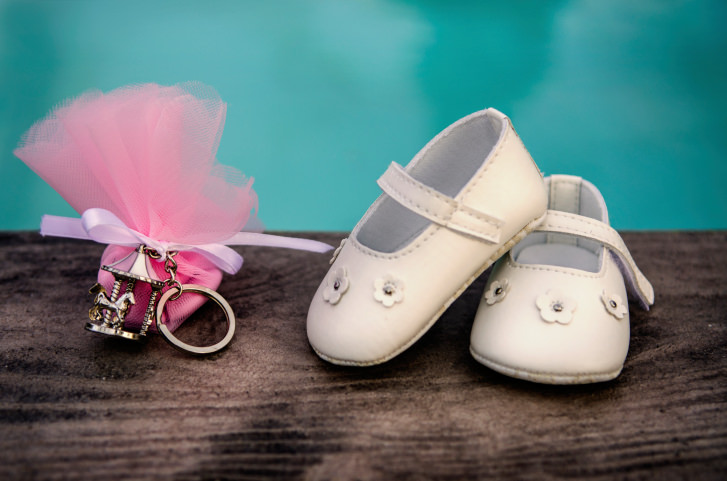 Becoming a Godparent in the Greek Orthodox Church is both an honor and a responsibility. First of all, the Godparent is responsible for providing the priest with the items he will use during the baptism ceremony. Besides that, there is also a lifelong spiritual responsibility attached with becoming a Godparent.
Essentially, the Godparents oversee the newly baptized Christian's spiritual growth and development. This includes making sure he attends church, learns about scripture and Greek Orthodoxy, and participates in sacraments such as Holy Communion on a regular basis.
To express gratitude, it is a nice gesture to give the godparent a token of appreciation on the day of the Christening. Here are some ideas for gifts that you can give.
Godmother/ Godfather Themed Gifts
Getting the godparent a godmother or godfather themed gift is a nice gesture. Giving an item such as picture frames, keepsake plaques, ornaments, Bibles, and trinket boxes that say, "Godmother" or "Godfather" on it are available in specialty shops or online. Some of these items also have inspirational sayings on them.
Personalized Gifts
Another option is to give the godparent a personalized gift. For example, any of the above mentioned gifts can also be monogrammed with a name and an inspirational Bible quote or saying. You can also visit a store that specializes in providing items for personalization, such as Bibles, keepsake boxes, and other items. Select something you know the godparent will enjoy.
Religious Items
It is also appropriate to give the godparent a religious keepsake such as a cross, icon, or Bible. For ideas you can ask your priest for advice. Also, if your church has a bookstore or gift shop, you may be able to find something appropriate there. For example, you can get the godparent an icon of her patron saint, a cross, or even an Orthodox prayer rope.
Greek Inspired Items
Another fun gift idea is to give the godparent a Greek inspired item. If you visit Greece you can buy her a souvenir while there. Gift ideas include olive oil and other Greek kitchen items, gifts straight from a monastery or convent in Greece, books about Greece, and more. For example, some convents in Greece sell handmade items like journals, incense, candles, soaps, and prayer ropes. Any of these items would be appropriate.
Gift Certificates
Getting a gift certificate to a favorite restaurant or store is also a nice gift. You can also give her a small keepsake item, such as a small icon of her Patron Saint, with a gift certificate. Use your personal judgment as to how much you want to spend on the gift certificate.
In general, your goal is to express gratitude to the godparent for taking on such an important role. Before you buy the gift, it helps to set a budget as to how much you want to spend. From there, you can decide the type of gift you want to give. Once you do that, the appropriate time to give it is directly after the ceremony. If there is a reception that follows, you can present it to her then.
Categorized in: Greek Christening Traditions
This post was written by Greek Boston