Planning Your Greek Christening Reception at Your Home
Written by Greek Boston in Greek Christening Traditions Comments Off on Planning Your Greek Christening Reception at Your Home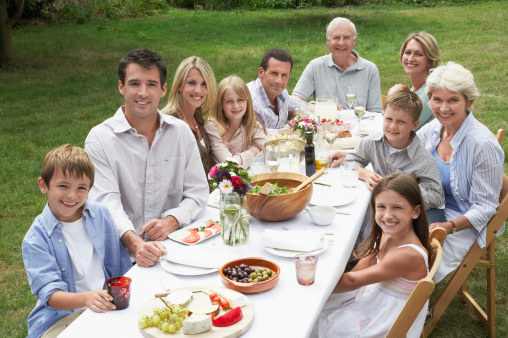 So, it's time for your child's Greek Orthodox Christening. You have the date set with the church and you've also selected the godparents. Now, all that's left is to invite your guests and plan the reception, which will be at your house. Now what?
Solidify Your Guest List and RSVP's
Some people feel that if the reception is at someone's home, they don't need to RSVP. However, getting people to commit to attending is essential not only for planning purposes but also for peace of mind. Give people an RSVP date and call or email people individually if you don't hear from them. Your count doesn't need to be exact but it should be close.
Planning the Meal
Now that you know who will be attending the party you can begin to plan the meal. You have several choices in this situation such as getting the meal catered, cooking it yourself, and asking for help from relatives and friends to prepare dishes.
You can also employ a combination of all of these methods. For example, you can contact your local Greek restaurant to prepare a big pan of spanakopita or pastitsio for your guests, prepare any sides and appetizers yourself, and have someone bring the dessert.
What kind of food should you choose to serve? In general, you'll want to select a meal that is both easy to make and serve. If it is too messy or complicated to eat it will take a long time to cleanup after your guests before they leave. Since it is a Greek Christening they may also expect your specialty Greek foods but only do this if you feel comfortable preparing them in the time you have allotted.
Prepare Your Home for Guests
Once you have the guest list established and the meal planned, it's time to get your home prepared for your guests. In many ways, this is the most challenging part. Your house should be clean, the furniture should be arranged in the best way to encourage conversation and comfort, and each person needs a place to comfortably sit and eat. If the reception is going to be fairly large, you may want to rent a tent so you can utilize your outdoor space to its fullest.
Decorating Your Home
This step is optional but it is certainly a nice touch. If you run out of time by the time you clean your house, cook, and set your home up, you can skip this part. However, if you do decide to decorate, your options include putting up balloons that say "congratulations" or placing religious decorations throughout your home to commemorate the baptism.
If you decide to have the reception at your home, just remember that it can help you save money but may also take some extra preparation. In addition to potentially cooking the meal yourself, you will need to make sure your home is clean and has adequate space for your guests. No matter what, however, your goal is to celebrate your child's special day!
Categorized in: Greek Christening Traditions
This post was written by Greek Boston