The Art of Greek Family Dining
Written by Greek Boston in Greek Cooking Comments Off on The Art of Greek Family Dining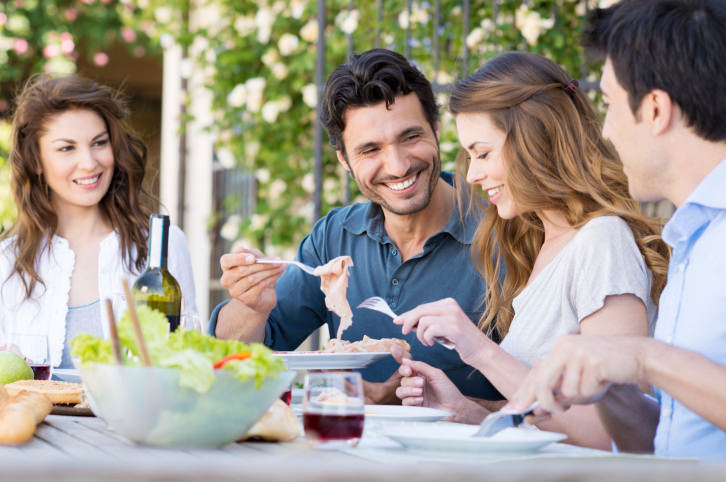 As a Greek American, I've been eating in the Greek style all my life. After spending some time dining with my non-Greek friends, I realized that the family dining style is fairly unique. Generations of families sit down at the table for an established family meal whenever they can.
For many, this is something that can occur every day because many homes are multigenerational, especially in the villages. Eating to the Greeks is all about celebrating life and enjoying yourself in the moment, which often turns a simple family dinner into an all night event.
Here are some of the things that make Greek family dining a little different than what people in the United States and other parts of the world may experience:
Greeks Cook Together
One thing that stands Greek families apart from other cultures is that the people almost always cook together. It doesn't matter if the largest meal of the day is taken in the afternoon, as is the case in most of Greece, or in the evening, a trend that has become more common lately as Greeks have been following typical business hours. Part of the fun of sharing a meal together is to prepare it together. Even though this is done all over the world, somehow Greeks succeed in making it a community affair.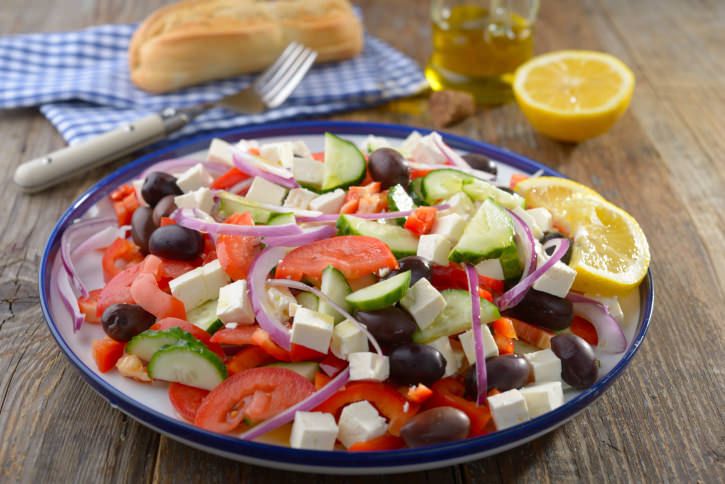 There Are No Courses
Typical Greek family dining doesn't involve courses, even if something like soup, which is normally considered a starter in some parts of the world, is part of the meal. Everything is placed on the table at the same time and people eat it in whichever order works for them. Everyone does it differently, too. Some people enjoy eating their salad after the meal, some during it, and some before it. Not only that, but Greeks tend to eat slowly and a typical family meal could last several hours. So, even though there are no courses, people naturally follow a natural rhythm and food is often brought to the table as it comes out of the oven. To Americans, this can make the meal look disjointed. For Greeks, this offers a fun way to socialize.
Food is Ultra Fresh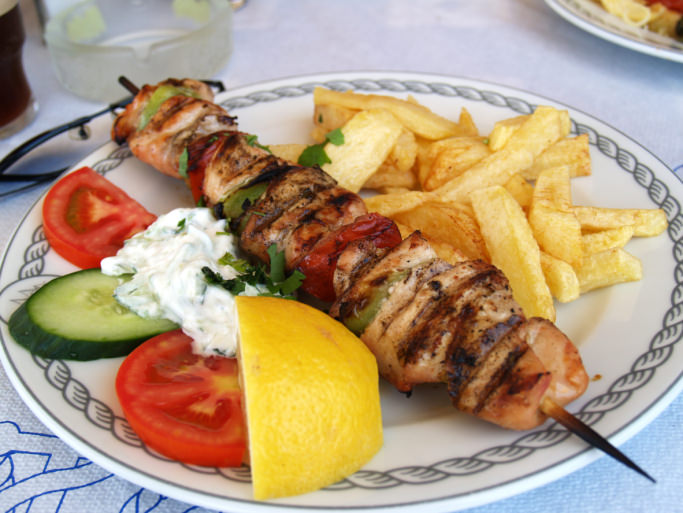 Even though it's a well-known fact that Greek cuisine shines when using local ingredients, it's hard to understand just how important it is until you spend some time in Greece. I learned this lesson in a restaurant in a small village on the island of Crete. There were about ten of us waiting to dine, and one of the people in my party was a friend of the owner, who determined that we would be served the freshest meal possible.
He came to the table and informed us what we'd be eating, explaining that the greens were freshly picked and the seafood was just caught that morning. It was the best meal I ever had – not only because there were so many of us eating together, including the owner, but also because of how flavorful the food really was. Now I understand why my yiayia would visit the markets on a daily basis. She wanted to find the freshest foods that she could for our family meals!
Visit our Greek Recipes section for ideas on what to cook for your own family dinner!
Categorized in: Greek Cooking
This post was written by Greek Boston
Share this Greek Cooking Article: