Royal Family of Greece: Princess Alice of Battenberg
Written by Greek Boston in Modern Greek History Comments Off on Royal Family of Greece: Princess Alice of Battenberg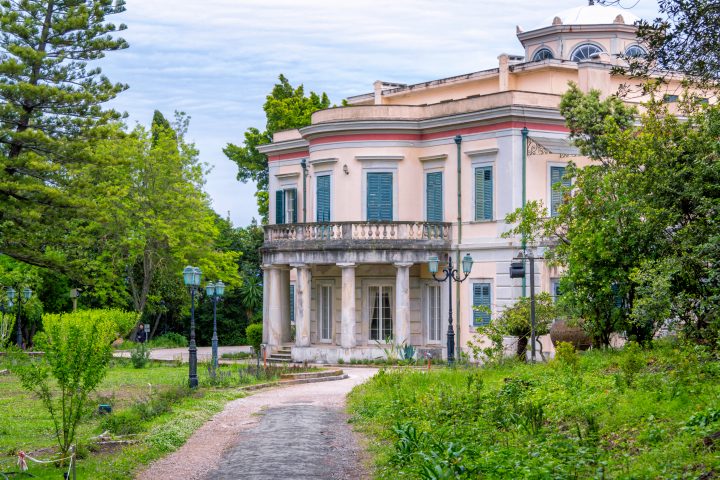 Greece is home to some of the fascinating people in modern history, none more so than Princess Alice of Battenberg. In her life, Princess Alice endured tragedy, war, and illness, all the while devoting herself to her family, her religious ideals, and the good of her people. She devoted her life to the Orthodox Christian faith, which she embraced during her time living in Greece. Here is more information about her:
Early Life of Princess Alice
Princess Alice was born in Windsor Castle on February 25, 1885. Among those present for the princess's birth was the legendary monarch Queen Victoria, her maternal great-grandmother. As a toddler, Princess Alice was diagnosed as being hearing impaired, but turned her disability into an opportunity. The young princess would learn to lip-read and speak both English and German. Alice spent most of her youth studying in London, Malta, Jugenheim, and her father's home city of Darmstadt.
In 1903, Alice married Prince Andrew of Greece and Denmark and began calling herself Princess Andrew. The marriage between the prince and princess produced five children, including Prince Philip, the husband of Great Britain's Queen Elizabeth II. During the Balkan Wars, Prince Andrew served in the Greek army while Princess Alice served as a nurse, which earned her the Royal Red Cross from King George V. World War I and the years after were a whirlwind for the couple until Prince Andrew was banished in 1922 by anti-monarchy revolutionaries.
Health Issues and World War
After being banished from Greece, Prince Andrew and Princess Alice lived in Saint-Cloud, a suburb of Paris. It was there that Alice found a new devotion to her faith and converted to the Greek Orthodox Church. Alice also claimed to experience visions of both Christ and Buddha. When she began acting in a more disturbed manner, Alice was diagnosed with paranoid schizophrenia and committed to a sanitarium in Kreuzlingen, Switzerland for two years. During this time, Alice and Andrew also became estranged, seeing each irregularly until his death in 1944.
In 1938, Alice went back to Greece and worked in Athens to help the poor. When the German army invaded the country during World War II, Alice sought to help the Jewish community. Alice hid the Jewish widow Rachel Cohen and two of her children from Gestapo intent on sending them to the death camps. For her actions, she was named Righteous Among Nations by Israel and Hero of the Holocaust by Great Britain.
Later Years and Death
After World War II, Alice continued to devote herself to the Orthodox Christian faith. In 1949, Alice founded the Christian Sisterhood of Mary and Martha, a nursing order for nuns. Despite Alice's best efforts at training and fundraising, the new order failed to attract many interested candidates. In 1967, an increasingly frail Alice was forced to once again flee Greece after the Colonels' Coup overthrew King Constantine II. Alice spent the remainder of her days under the watchful eye of her son, Prince Philip, at Buckingham Palace, dying on December 5, 1969. Although Princess Alice was originally interred at St. George's Chapel in Windsor Castle, to honor one of her final requests, her family had her remains moved to the Church of Mary Magdalene in Jerusalem in 1988.
The life of Princess Alice of Battenberg is a story of triumph over adversity. Although Princess Alice faced trials at every turn, she never waivered in her faith or in her mission to help others. For this, she is remembered throughout the world for her compassion and selflessness.
Source:
Wikipedia – Princess Alice of Battenberg
Categorized in: Modern Greek History
This post was written by Greek Boston
Share this Greek History Article: