Stamatis Voulgaris – Famous Architect and City Planner
Written by Greek Boston in Modern Greek History Comments Off on Stamatis Voulgaris – Famous Architect and City Planner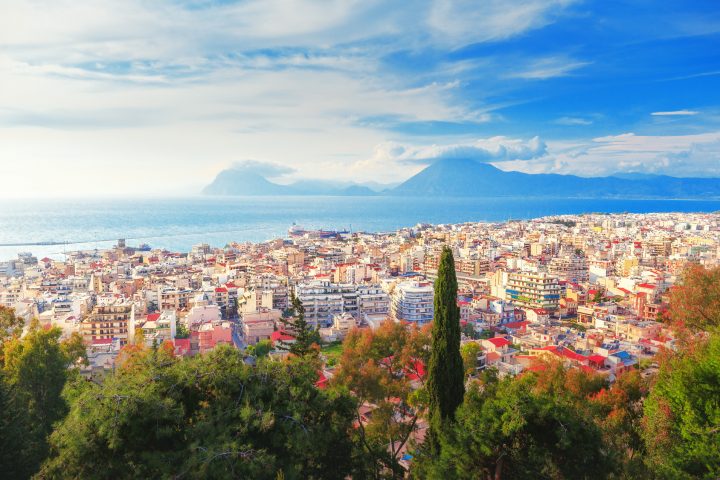 Greece has seen more than its fair share of prominent architects, artists and philosophers. While ancient Greeks are well known for their contributions to society, more modern contributors and their work in Greece seem to have been forgotten. However, this shouldn't be the case because there is plenty to celebrate in Modern Greece!
Stamatis Voulgaris is one of those historical figures that has made a huge impact on the city planning and architecture of Modern Greece. Here's more information about this:
Overview of His Life
Stamatic Voulgaris was born on the island of Corfu in 1774. At that time, this island was considered a possession of the Republic of Venice. He attended school at a monastery and fell into his career of urban planning by accident. During a siege in 1798 or 1799, a cannonball fired from a Russian ship landed beside Voulgaris, but did not explode. Voulgaris was able to snuff out the fuse and neutralize the cannonball, effectively saving both himself and a nearby attachment of French soldiers. Because of his bravery, the general of the French army enlisted him. Following the end of the war, Voulgaris moved to Paris along with many of his fellow soldiers and began studying urban planning at a military academy.
Over the next several year, he continued rising in the ranks of the army and participated in multiple missions and deployments as the Lieutenant of Engineers. His military participation included stints as a prisoner of war in Malta, an engineer in the Battle of Waterloo, and service to the governor of the Ionian Islands. In 1817, Voulgaris was granted naturalized French citizenship by King Louis XVIII in recognition of his service to France.
Involvement in Greek Affairs
Voulgaris did not become involved in Greek affairs until well after the beginning of Greek War of Independence. He was sent to Greece by the French Army by the request of Ioannis Kapodistrias, the newly elected governor of an independent Greek state. Initially, Voulgaris was part of a four-person team of French officers sent to Greece to train their enlisted personnel as military engineers, but remained in Greece after the war to assist Kapodistrias with urban planning projects nationwide.
Voulgaris first used his expertise to assist with the planning of an urban center for war refugees. This project was quickly followed by many others, including his most important and notable urban planning mission.
Designing the City of Patras
The city of Patras had been left in ruins by the war. The Turkish-Egyptian troops had laid waste to the area, destroying homes, fortresses, gardens and any other structures in their way. Voulgaris proposed a modern city by the sea complete with nine public squares, vast boulevards bordered by trees, fountains, arcades, and green areas. The city's geometric layout divided it into exactly one hundred large blocks divided by horizontal and vertical streets. Although the full vision of Patras never came to fruition for Voulgaris due to budgetary constraints and objections from local property owners, remnants of his influence remain today.
Following his work in Greece, Voulgaris participated in one more siege with the Greek regular army and then returned to France as his health declined. By 1838, he had returned to his home in Corfu where he remained until his death in 1842.
Categorized in: Modern Greek History
This post was written by Greek Boston
Share this Greek History Article: