Recipe for Greek Style Cherry Spoon Sweet Preserve
Written by Greek Boston in Authentic Greek Food Recipes, Greek Desserts Recipes Comments Off on Recipe for Greek Style Cherry Spoon Sweet Preserve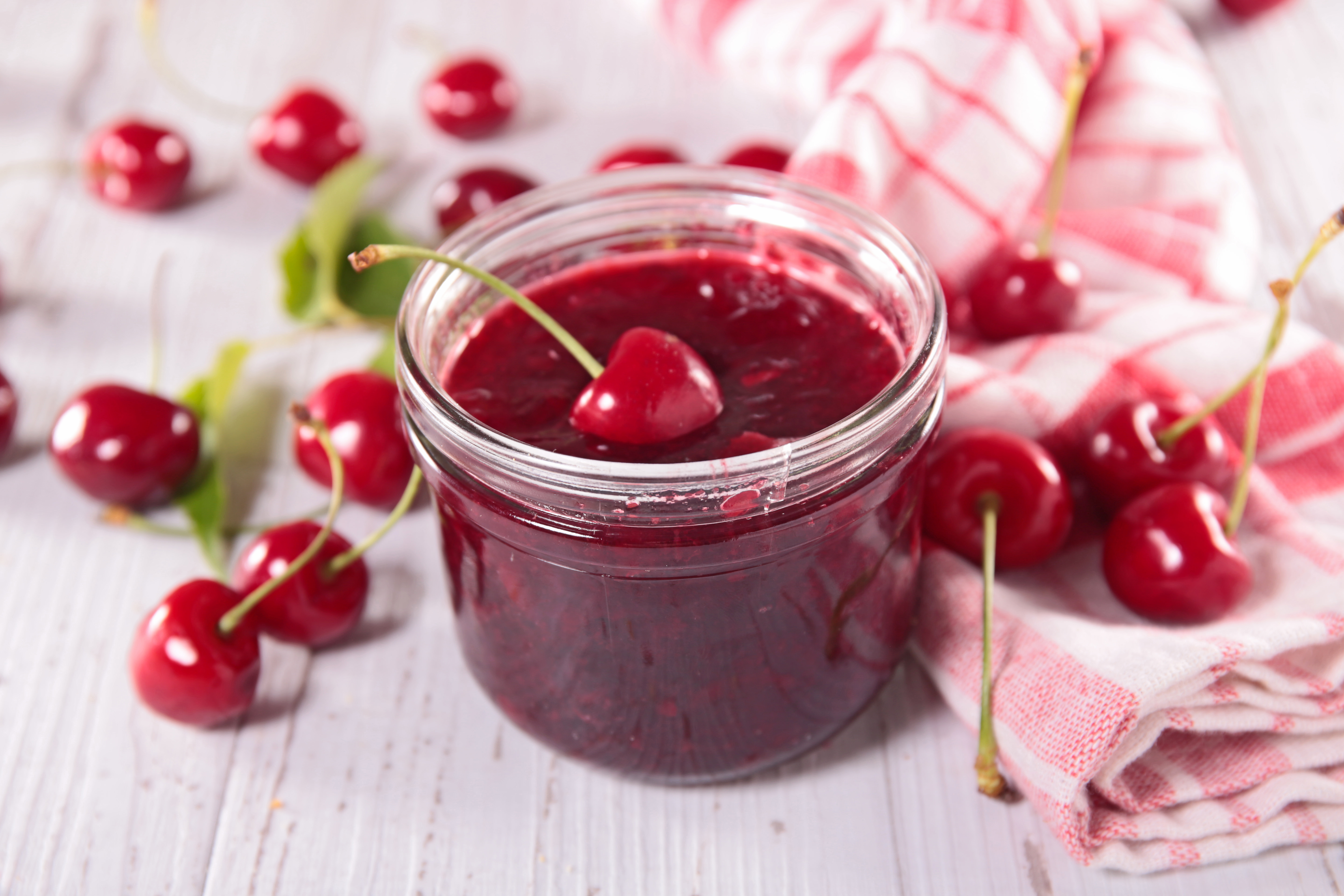 All over Greece, spoon sweets are a staple of the culture. They were developed long before refrigeration and were used as a way to preserve the harvest. These cherry spoon sweets are made while the cherries are the most ripe. That way, people can enjoy the flavor of sweet, ripe cherries all year long.
Greek Style Cherry Spoon Sweet Preserve (Kerasi Glyko) Recipe Ingredients:
2 pounds sweet, ripe cherries
2 cups sugar
1/4 cup fresh lemon juice
2 teaspoons vanilla extract
Instructions on How to Prepare Greek Style Cherry Spoon Sweet:
Add the cherries to a large bowl and sprinkle the sugar over. Stir with a wooden spoon until the sugar coats all the cherries. Cover the bowl with plastic wrap and place in the refrigerator until the next day.
Once about 24 hours passes, remove the bowl of cherries from the refrigerator. Add the cherries and the juices to a large saucepan and bring the mixture to a boil over medium-high heat, stirring a few times. You'll want to continue cooking it until all the sugar dissolves. Once the mixture boils, stir the mixture a little bit while it continues to boil for a total of three minutes. Remove the pan from the heat and let it cool.
Transfer the cherries to another dish using a slotted spoon. Bring the remaining syrup for a boil over medium heat and let it continue to boil for two minutes. Stir in the lemon juice. Add the cherries that you set aside and let them boil in the syrup for a total of two minutes. Pour the preserves into clean jars and cover them tightly. Store in the refrigerator or in a cool, dark place for up to three months.
*Please Note:  Recommended cook times for GreekBoston.com Greek recipes vary depending on elevation, environmental conditions, the cookware being used, and the nature of the oven or stove. Although we have given approximations, these don't always take into account your unique environment.
PLEASE NOTE: Greek recipes can be slightly different based on a variety of reasons, such as the region of Greece that the recipe is being made in. If you have seen this Greek recipe made another way, please send us an email to greekboston@worldwidegreeks.com and we will evaluate your suggestion. Thanks!
Categorized in: Authentic Greek Food Recipes, Greek Desserts Recipes
This post was written by Greek Boston