Recipe for Greek Mussels Saganaki
Written by Greek Boston in Authentic Greek Food Recipes, Greek Style Seafood Recipes Comments Off on Recipe for Greek Mussels Saganaki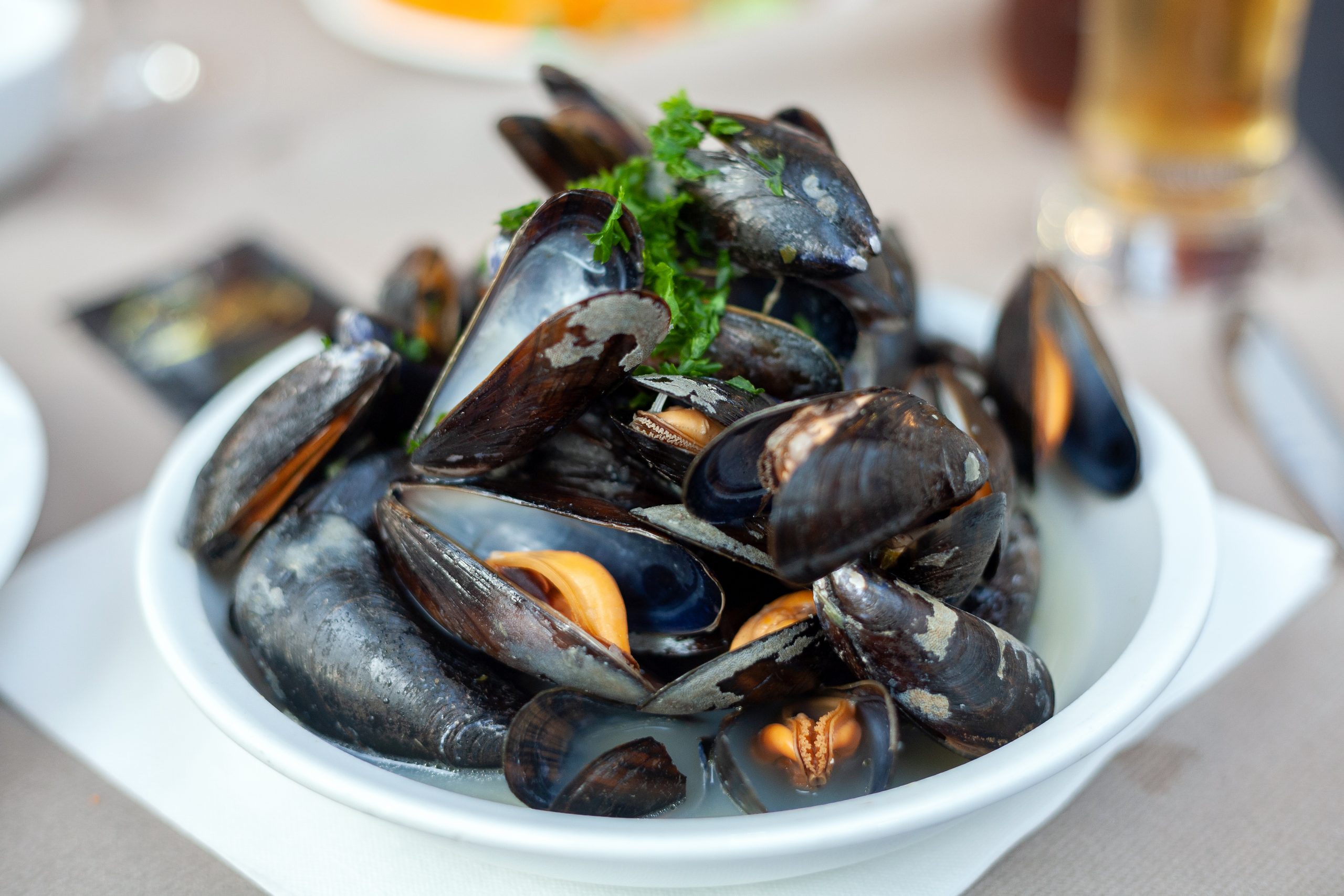 Most of us know the version of saganaki that involves cheese lit on fire over an open flame. However, it is better to think of "saganaki" as more of a method than a specific dish. This version uses the "saganaki" technique with fresh mussels.
Greek Mussels Saganaki Recipe Ingredients:
2 pounds fresh mussels
1/2 cup Greek olive oil
1 red onion, chopped
1 bell pepper, chopped
2 cloves garlic, minced
6 ounces of dry white wine
10 cherry tomatoes, halved
1 bunch fresh parsley, chopped
Feta cheese, to garnish (optional)
How to Make Greek Mussels Saganaki:
Rinse the mussels in a colander with cool water. Set aside.
Add the olive oil to a large pan (one that will fit all the mussels) and set the heat to medium. Let the oil heat for a minute or two and then add the onion, bell pepper, and garlic.
Sautee for about 5 minutes and then add the mussels. Pour the wine over the mussels and cover the mussels and add the cherry tomatoes. Leave the heat on medium but cover the pan.
Cook the mussels for about 5 minutes. Discard any mussels that didn't open. Transfer to a serving bow, toss in the parsley, and garnish with feta cheese.
PLEASE NOTE: Greek recipes can be slightly different based on a variety of reasons, such as the region of Greece that the recipe is being made in. If you have seen this Greek recipe made another way, please send us an email to greekboston@worldwidegreeks.com and we will evaluate your suggestion. Thanks!
Categorized in: Authentic Greek Food Recipes, Greek Style Seafood Recipes
This post was written by Greek Boston